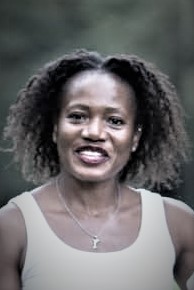 Helicopter Licenced Engineer, Heliconia Aero Solutions
Follow your heart, mind and passion.
Technical Maintenance of Helicopters
WHY DID YOU CHOOSE THIS FIELD?
I stumbled upon this by chance, as I initially wanted to be an Electrical engineer. Technical things always intrigued me so I was bound to be an engineer of some sort or other. When I failed to qualify to study Electrical engineering at university I came across an apprenticeship training intake at the then Air Zimbabwe Pvt Ltd, to work on fixed wing commercial aircraft. This was a blessing in disguise as I now know I would have enjoyed electrical engineering as much as I do what I do now. I later converted to helicopters when I moved to the UK and have not looked back since.
WHAT DO YOU LOOK AT & THINK, "I WISH YOUNGER ME WOULD HAVE KNOWN THIS WAS POSSIBLE?"
I really can't think of anything at the moment. I believe I was exposed enough to not feel like I missed out on anything.
WHY DO YOU LOVE WORKING IN STEM?
I enjoy the satisfaction of seeing something broken come back to life. I am mentally and physically challenged and this keeps me wanting to achieve more.
BEST ADVICE FOR NEXT GENERATION?
Follow your heart, mind and passion. If you don't you may live to regret it. The only person standing in your way is YOU. We have now come a long way and doors that used to be shut to us are unlocked (not yet fully open). All you need to do is open it, walk through and leave it open for other women
Sometimes we're tested, not to show our weaknesses, but to discover our strengths.