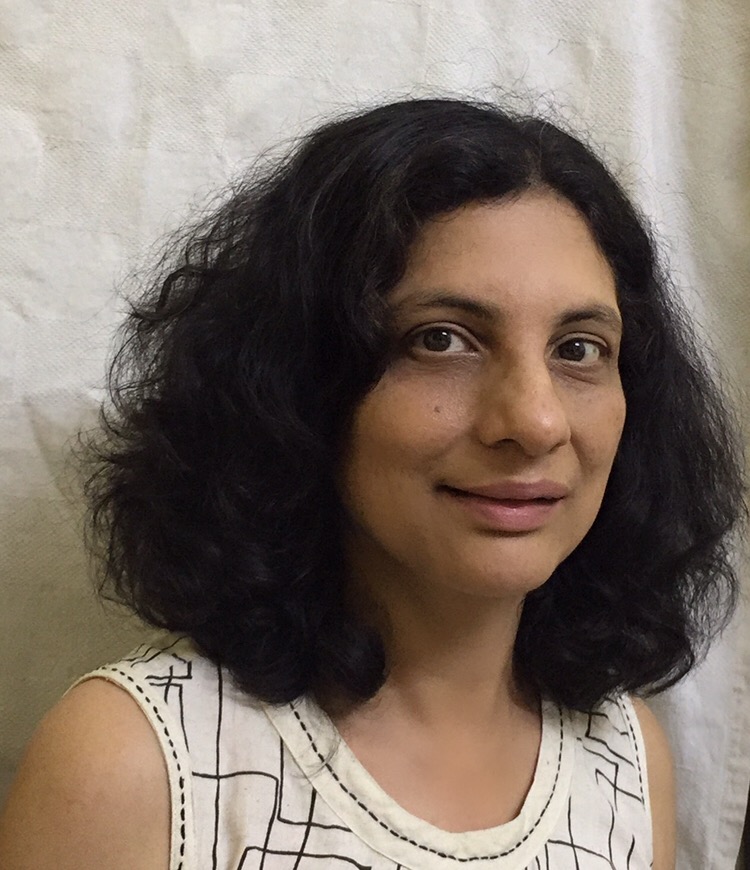 Geetanjalee Shankar Naniwadekar
Director, KenKeen Consultancy Services
Let's start working hard with humility to gain in-depth knowledge of any one thing - the rest falls in place on its own.
I am a FinTech consultant specialising in high velocity exchange systems covering stocks, commodities, mutual funds and derivatives among others.
WHY DID YOU CHOOSE THIS FIELD?
As a student, I part-timed at a broker office and got interested in the stock exchanges. I went on to study Computer Science and was working in chemical plant systems which were response time critical. So my employer asked me to design a new stock exchange system being built that needed fast response times.

Ever since, financial technologies has been my domain. I did spend a few years heading global pre-sales of a 10000 people IT company, and some doing data analytics for finance sector.

But in the industry, I am still sought for the combined knowledge of exchange domain and all streams of IT deployed. This makes me excel as an architect of new IT systems.
WHAT DO YOU LOOK AT & THINK, "I WISH YOUNGER ME WOULD HAVE KNOWN THIS WAS POSSIBLE?"
Being in finance sector, I have been on the forefront technology innovations and large scale roll-outs. High-end mainframes, state-of-the art network components, huge data warehouses were some of the 'toys' I was lucky to enjoy. However, the tuning of software programs to suit the underlying chip architecture for sub-millisecond response times was something I wish I had done 15 years ago.
WHY DO YOU LOVE WORKING IN STEM?
I love to design systems that can adapt to change and remain useful for long years. I also take pride in giving defect free systems so smooth that once, operators just forgot a system existed - this one just kept doing its task for two years! But thats a kick one gets for oneself.

STEM has potential to impact thousands of lives. If I can make a process simpler and faster by 5 minutes for 10,000 users every day - the amount of time I free up for their families is huge, the stress I reduce in their life is qualitative difference. They will never know me but those lives have improved - may be just a tiny bit - yet that gives immense satisfaction.

Coming up with simple robust fast and useful solutions to complex problems is my passion. Whats yours?
BEST ADVICE FOR NEXT GENERATION?
We must get the highest level of education from the best teachers we can. Respect teachers - we only learn from someone if we believe they have something to teach us. We should not judge them by anything not related to the subject we are learning. If your access to education is limited, use internet and supplement.

Learning superficial skills in a hurry to land a job will not last very long in STEM. Skills and technique change rapidly. They get automated and make people redundant too. Only command over the core philosophies of our branch of STEM can weather us through those changes.

Yet, knowledge or IQ are not a substitute for hard work. Hard work without direction is futile. Direction comes to those of us who are humble. So lets start working hard with humility to gain in-depth knowledge of any one thing - the rest falls in place on its own.
Lokah Samasta Sukhino Bhavantu - May all beings be comfortable.