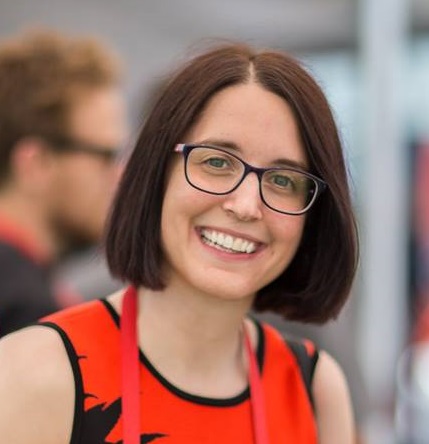 Senior Research Fellow and Clinical Psychologist, Monash University
STEM can take you into areas of life you would have never thought possible.
My research mainly focuses on body image concerns which is how we think, feel and act in regards to our bodies. Sadly, lots of people of all genders, ages and backgrounds have a negative body image which can lead to serious mental health conditions like eating disorders. I look at why body image concerns develop as well as new ways we can help people with these concerns using online methods. I also provide face-to-face therapy to people with body image concerns and eating disorders.
WHY DID YOU CHOOSE THIS FIELD?
I was inspired by one of my supervisors to enter the field of body image and eating disorders. She combined research with clinical practice and was very passionate about the topic. Lots of people have misunderstandings about these issues (e.g., eating disorders are caused by vanity). My supervisor motivated me to try to educate people about these issues so we get better at recognising when someone is struggling and helping them seek help faster!
WHAT DO YOU LOOK AT & THINK, "I WISH YOUNGER ME WOULD HAVE KNOWN THIS WAS POSSIBLE?"
I think it would be receiving my PhD in Clinical Psychology which gave me all the skills to embark on a career in research, teaching and clinical practice. I think younger me would not have thought that such a diverse career would have been possible.
WHY DO YOU LOVE WORKING IN STEM?
I love working in STEM because it is so diverse! I get to engage in meaningful scientific research which I can feed directly into my clinical practice. I also get to develop cool new technologies involving AI like chatbots!
BEST ADVICE FOR NEXT GENERATION?
STEM can take you into areas of life you would have never thought possible. There's never really a dull day in STEM as it is so diverse. The number of women in STEM is growing, but we need more girls to join us and we look forward to mentoring the next generation.
"Success is not final, failure is not fatal, it is the courage to continue that counts."