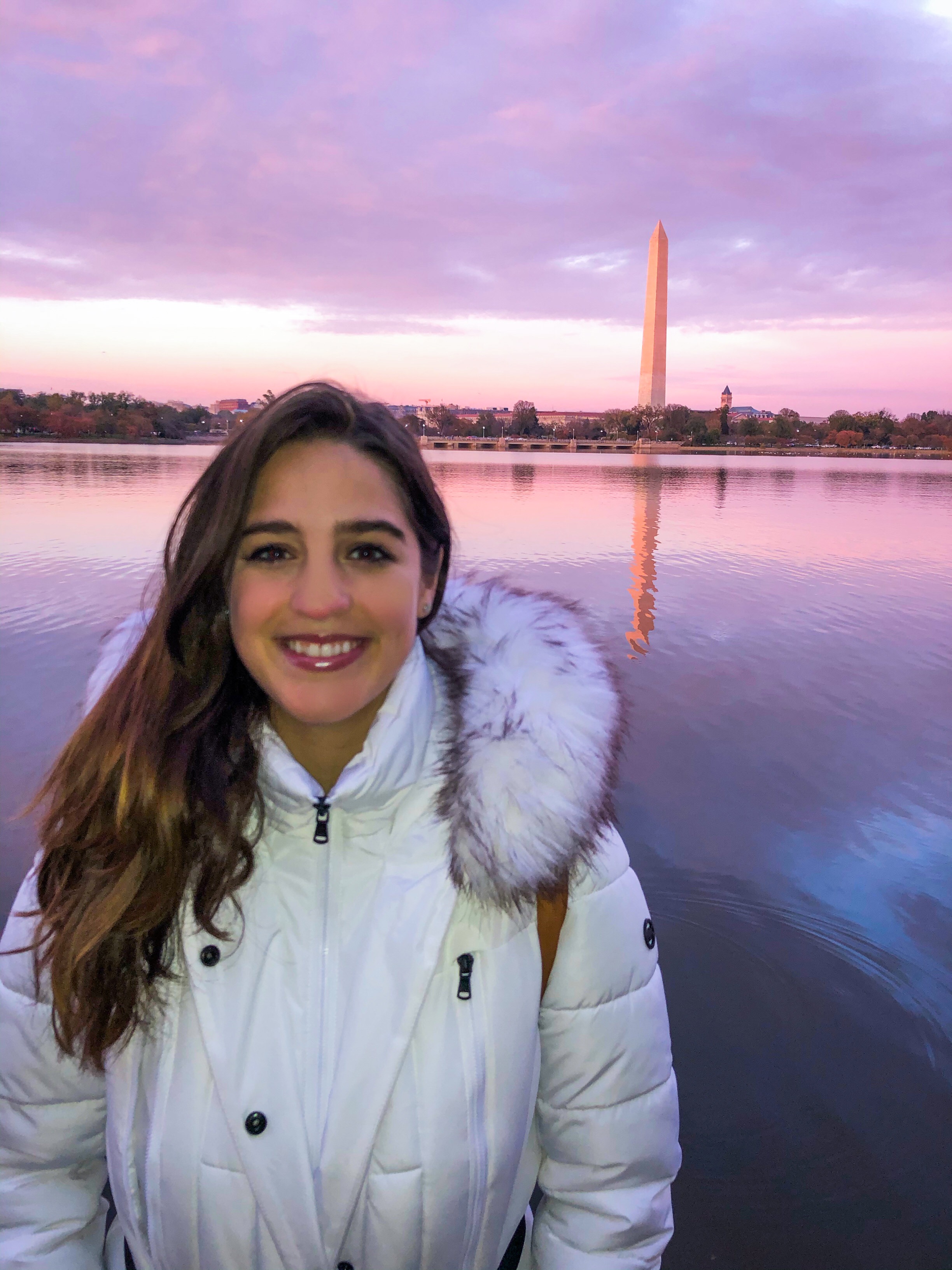 Astronomy PhD track student, University of Maryland
If you're passionate about something always find a way to do it.
I do research work related to astronomy. I've worked with comets, super novae, and exoplanets. Currently I am working on developing code that can take observational data from exoplanets and feed back possible constrains on the exoplanet's atmosphere. This is done by fitting a model to the data. I've worked specifically on making said code work faster and more efficiently.
WHY DID YOU CHOOSE THIS FIELD?
I always was a curious person growing up. I've always loved science, and I partially owe that to my parents who always answered my many questions as best they could. I remember once asking my dad why the sky was blue, and despite being incredibly young (~8 years old) he went into explaining Rayleigh Scattering to me. I think being that young and figuring out I still had so much more to learn really excited me. I always loved space and honestly don't remember exactly when I decided I was gonna study astronomy but I knew early on that this is what I wanted to study. I spent time in 8th grade looking into what being an astronomer took, and learning what my path would be. I also had community support: in Puerto Rico (where I am from) there is an astronomy association that does public outreach events such as bringing telescopes to public places in order to get people excited about space, and a lot of the people I met in that association were very helpful and supportive of my dreams.
WHAT DO YOU LOOK AT & THINK, "I WISH YOUNGER ME WOULD HAVE KNOWN THIS WAS POSSIBLE?"
WORKING AT NASA!! My family has a video of me at 6 years old watching NASA TV saying I wanted to work at NASA. And I have: I worked at NASA GSFC for a summer and then was hired for a whole year after my Bachelors before moving on to graduate school.
WHY DO YOU LOVE WORKING IN STEM?
I love learning, just learning new things. I love the people I've met in the community. I love the challenge.
BEST ADVICE FOR NEXT GENERATION?
If you're passionate about something always find a way to do it. Don't sacrifice happiness. Never let preconceived notions, never let other people, never let anything make you feel like you're not good enough to do what you love. I always want to be realistic and I am aware I was very privileged in having a strong support system with my parents, who not only help me financially, but also have always supported my dreams. Despite that, I add, I have found many people (colleagues, professors, etc) in STEM who are willing to offer support and help when I've needed it (both moral and financial). And I am committed to do the same once I am at a more stable position.
"It only takes 20 seconds to get rid of 20 years of regrets"