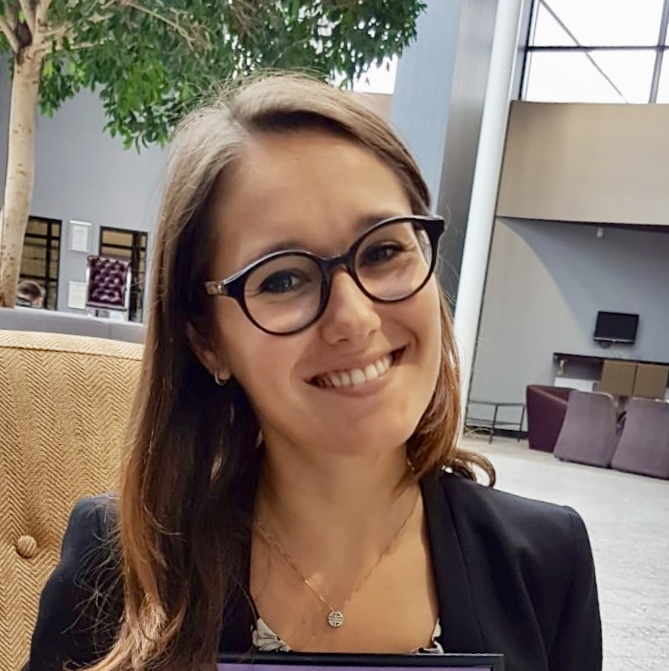 Postdoctoral researcher, University of California
Never be too scared of pursuing your dreams and standing up for yourself.
I study the brain mechanisms associated with problems with inattention and hyperactivity-impulsivity, primarily in children and teens with ADHD, and that make teens (especially girls) at risk for developing depression.
WHY DID YOU CHOOSE THIS FIELD?
Around the age of 11, I started wondering why people behave the way they do, what makes teenagers feel weird and insecure a lot of the time, and what makes some people struggle with their mental health. I was also very interested in the sciences so I decided I was going to study psychology at university. I was lucky to have strong female scientist role models in my family who never made me question my choice. One of these is my grandmother, a fierce divorced woman that in the '60s raised 2 children while working 2 jobs, as a science teacher and pharmacist, to show everyone in her small town that she did not need a man by her side.
WHAT DO YOU LOOK AT & THINK, "I WISH YOUNGER ME WOULD HAVE KNOWN THIS WAS POSSIBLE?"
When I was young (an insecure teenager in a small town in Italy) I certainly would've never thought I would study and work in some of the best universities in the UK and US. I'll be eternally grateful to one of my former university supervisors, Professor Marco Battaglia, who said I wasn't being too ambitious when I told him I wanted to go to London and apply for the PhD program of my dreams.
WHY DO YOU LOVE WORKING IN STEM?
I just find it so fascinating to study how the brain works and understand what drives our behavior. There are very few things that I find more exciting than looking at brain waves recorded from electrodes placed on someone's scalp (a technique called electroencephalography, or EEG) and investigating how those brain waves are related to emotions and behaviors.
BEST ADVICE FOR NEXT GENERATION?
Never be too scared of pursuing your dreams and standing up for yourself, especially when someone tells you your interests are not "girly" enough. School subjects and career aspirations have no gender identity. We need brilliant minds and people with diverse lived experiences and backgrounds to solve difficult problems in science, regardless of their gender.
"Above all, don't fear difficult moments. The best comes from them." "If I had not been discriminated against or had not suffered persecution, I would never have received the Nobel Prize." Rita Levi-Montalcini (1909-2012), 1986 Nobel Prize in Physiology or Medicine for her discovery of the nerve growth factor; a Jewish physician born in Italy and discriminated during World War II