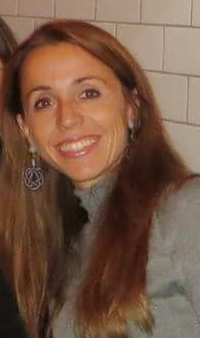 I am a postdoctoral fellow in neuroscience and nutritional science. My work consists in conducting experiments at the bench and once I obtain the results, I analyze and summarize them to eventually write a scientific article. Lately most of my work is at the computer where I can read articles already published as well as develop new ideas for the next projects and grants.
Why did you choose this field?
After a bachelor and master's degree in industrial biotechnology at the University of Milan (Italy), I pursued my academic career with a second master's in neuroscience at Université Laval in Quebec city (Canada). When I first approach the field of neuroscience, I was extremely fascinated by the complexity of the brain and by mechanisms underlying neurodegeneration and strategies that could protect it during pathology. Thus, I decided to continue with a doctoral degree in Neuroscience. After so many years, I keep being extremely fascinated by this field of research and still amazed about how much I can learn every day.
What do you look at and think, "I wish younger me would have known this was possible"?
The younger me would not have believed that I would complete a PhD on the other side of the world!
Why do you love working in STEM?
Every day looks different from the one before and every day is a learning opportunity!
Best advice for next generation?
Believe in yourself, find a good mentor and don't be afraid to explore different avenues! It is always possible to change direction to reach your objectives.
Inspo quote / fun fact / role model
"We are what we repeatedly do. Excellence, then, is not an act, but a habit."