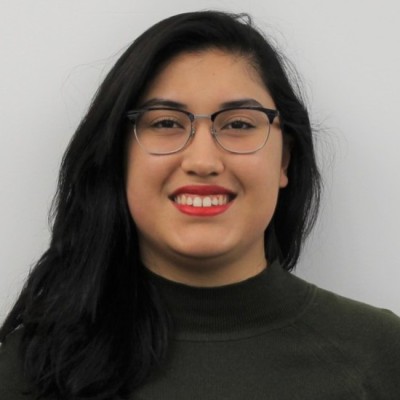 Assistant Project Manager, Adler Windows Inc.
Give yourself room to make mistakes and fail.
I'm both an assistant project manager at a construction company and a student of engineering at the NYC College of Technology. When I tell people that I study engineering and working in construction I often get a look of "what does one have to do with the other?" What I remind people is that nearly everything in the construction process requires people who can look at a problem and come up with a creative solution and that mindset is the core of engineering. Every day I get to go to a job site and try to figure out creative solutions to problems that would otherwise derail my projects
WHY DID YOU CHOOSE THIS FIELD?
The short answer is that it has been a long and complicated path to get to this point! I went to an all girls' high school that was hyper focused on having all of us go to college, and the more prestigious the college the better. I did relatively well in college especially in science and mathematics. I even joined the robotics team which was the first time I was really formally introduced to STEM. However I thought STEM only applied to studies like computer engineering, robotics, aerospace, etc. No one ever presented construction as a field of engineering. I went on to go to a college in New England for Biomedical engineering -- my mom always wanted a doctor in the family. I hated it. I felt isolated from my friends and family back home. A lot of time I was the only woman in a class of 30. Some of my friends were studying computer science and said to me that I should consider switching my major maybe that would be better. I switched my major mid-freshman year and while I had more friends I disliked the courses even more. I became depressed, picked up some bad habits, and started failing classes. I ended leaving school and convinced myself that I wasn't cut out for STEM. I took a job as a sales person working with interior designers, architects, and contractors. From them I learned that STEM principles are construction and design principles. My clients inspired me to go back to school and once I was more focused on the career I wanted I was thriving again in school. I remember my first time on a job site, we were doing a high end loft in the Upper West Side of Manhattan, and I was up on the scaffold listening to my coworker explain the process of installation and what we needed from them to move forward. It was so exciting working high above the city I had always grown up in solving problems in the air.
WHAT DO YOU LOOK AT & THINK, "I WISH YOUNGER ME WOULD HAVE KNOWN THIS WAS POSSIBLE?"
This June I graduated with my associates degree in Physics. I graduated with a 3.6 GPA and now I feel like the sky is the limit with what I can do in Construction and in STEM. I can't wait to finish my bachelor's degree in engineering and then maybe get my PhD! Six years ago, when I left college I felt like a failure. I felt like I wasn't cut out for STEM and here was no way I would succeed. Now I have the support of my college, my family, and my coworkers to keep at it! I hope my experiences will show people, especially other women, that while second chances are rare they do exist and some times you have to be the one to give yourself a second chance
WHY DO YOU LOVE WORKING IN STEM?
I look forward to always working on something new. In my job, it feels like every day there's a fire to put out and problems can be pretty complicated. But, to me there's nothing more satisfying than putting heads together to work out a solution and then seeing that solution work
BEST ADVICE FOR NEXT GENERATION?
First, don't narrow STEM down to specific jobs. STEM is in everything. It's science, math, engineering, and technology but I'd like to know what career today doesn't use any element from those four fields. No matter what you do, STEM is going to be an important skill set for any employer and especially for yourself.

Second, give yourself room to make mistakes and fail. As women, usually the only woman in your class or one of a handful at your job, we feel like we're under a microscope so we don't think that we're allowed to make mistakes. But mistakes are super important. You'll succeed more by getting things wrong rather than being "perfect" all of the time.
The question isn't who is going to let me; it's who is going to stop me