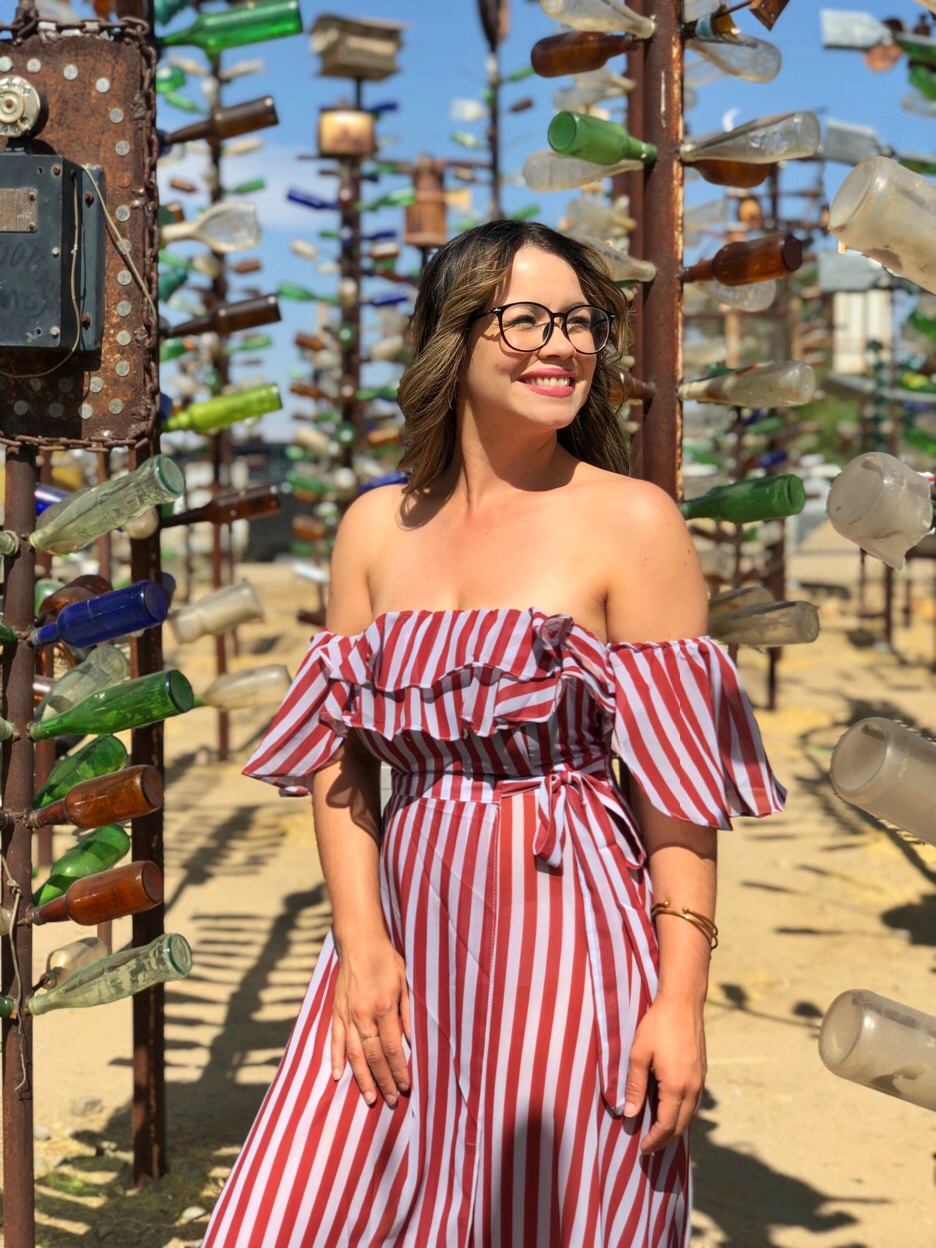 Greisha Lee Ortiz-Hernández
Ph.D. Candidate of the Pharmacology Division, Loma Linda University School of Medicine
Remember, the way of progress is not easy, but with determination and vision, you will do it.
I'm a graduate student completing my requirements for graduation and working in the last stage of my doctoral thesis. I work in a prostate cancer research laboratory. Right now I am working in understanding why some proteins are over expressed in prostate cancer cells that are resistant to the conventional therapies and how that can negatively affect these treatments and consequently the patients.
WHY DID YOU CHOOSE THIS FIELD?
Since I was in high-school I knew that I'll like to do a career in medicine, but I wasn't sure which field in specific. During my undergrad years I was able to participate in different summer internships that allowed me to learn the aspect of research and how to apply the scientific method in experiments. I felt in love with it. During my last year of undergrad, my grandpa died from an aggressive type of cancer. That experience motivated me to choose to do a career in cancer biology, to try to understand this disease and being able to find solutions to find the cure.
WHAT DO YOU LOOK AT & THINK, "I WISH YOUNGER ME WOULD HAVE KNOWN THIS WAS POSSIBLE?"
I would say the internships and summer programs were essential. I wish I knew there were programs like that even for high school students. Also the blessing to know many different people and cultures around the world. Thanks to my career in sciences I've been able to know different cultures and visit many countries.
WHY DO YOU LOVE WORKING IN STEM?
I love working in STEM because you have the ability to create knowledge and apply that knowledge to create a solution. Every day I wake up looking forward to the next experiment I'm going to design to answer a question or test a hypothesis I had.
BEST ADVICE FOR NEXT GENERATION?
Look for mentors and allies. Find a balance and follow your dreams. If you're curious enough and you know you're on the right path, NOBODY can turn that fire OFF. Remember, the way of progress is not easy, but with determination and vision, you will do it.
"You don't have to be great to start, but you have to start to be great."-Zig Ziglar