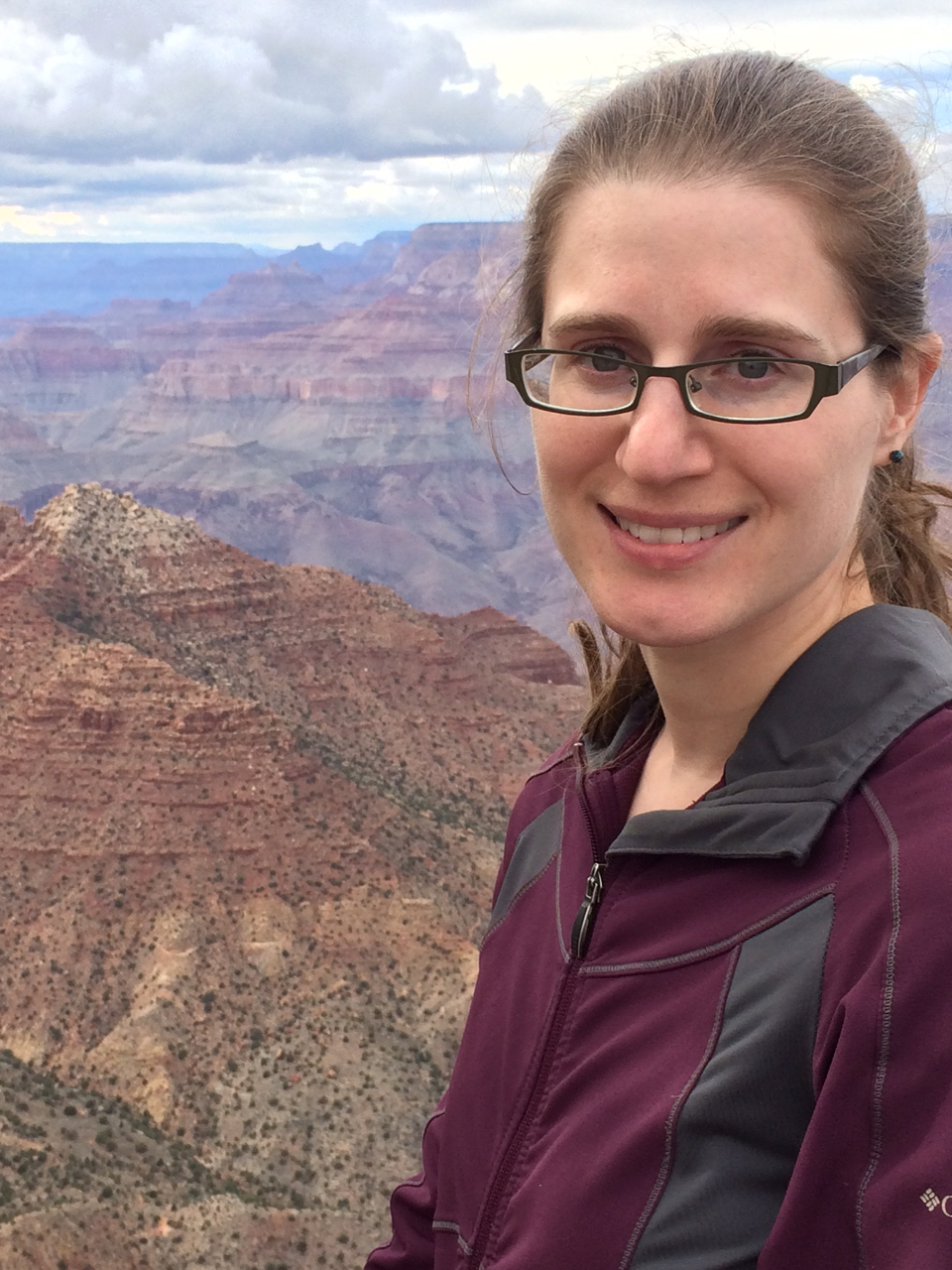 Curatorial Assistant
T. rex Discovery Centre
Royal Saskatchewan Museum
Listen to your interests.
I do a little bit of everything at our small palaeontology museum. I take care of our collections by making sure the fossils are stored safely and our records about our specimens are up to date. I do a little bit of preparation work, repairing fossils or removing the rock and soil the fossils were found in. I lead outreach activities so I can share my interest in fossils and extinct organisms with the public. I go out in the field to collect fossils, and sometimes we even lead outreach events in the field! And finally, I get to do a little bit of research.
WHY DID YOU CHOOSE THIS FIELD?
My parents had always cultivated an interest in the natural world, and when I got to university I started studying geology and environmental sciences. During my third year, I realized that nearly all of the term projects I had completed for geology tied back to palaeontology, even in classes that should have had no connection! I recognized that was what I was most excited about and haven't looked back since.
WHAT DO YOU LOOK AT & THINK, "I WISH YOUNGER ME WOULD HAVE KNOWN THIS WAS POSSIBLE?"
Not as much a specific achievement as a fortunate set of circumstances: I have been lucky enough to have pursued my studies and start my career surrounded by other motivated women. I have rarely been the only woman in the 'room' or field camp.
WHY DO YOU LOVE WORKING IN STEM?
The exploration. There's always something new to learn, or a new connection to make. And I love fieldwork. I definitely consider myself a 'city person', but I do love getting out in the middle of nowhere for a couple of weeks to search for fossils. The second time I was part of a significant field season, I had a significant "Aha!" moment: it was blazing hot, we weren't finding anything, but there was nowhere in the world that I would rather have been in that moment. That's when I knew for certain that I had found my calling.
BEST ADVICE FOR NEXT GENERATION?
Listen to your interests. If there is something that fascinates you, that you always want to know more about, go for it! That passion can be your foundation.
"Nothing is as constant as change."
-Miss Frizzle, from 'The Magic School Bus'
(Yes, I know that is a loose translation from the Greek philosopher Heraclitus, but I first heard it from Miss Frizzle.)