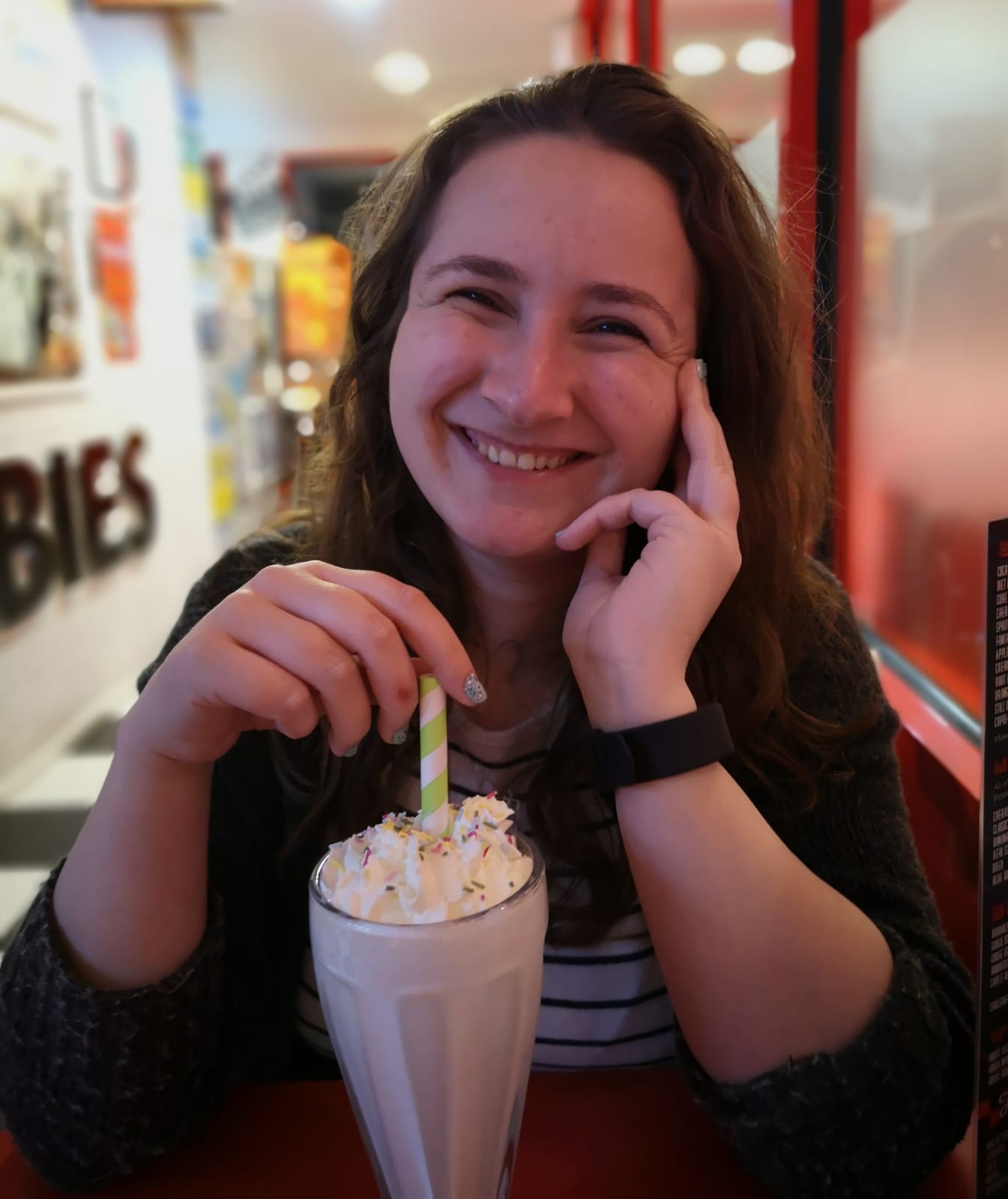 PhD Research, The University of Birmingham
Being a first-generation student shouldn't stop you from achieving your goals and chasing your dreams. There is support out there!
I am a first year PhD looking at the importance of the extracellular vesicles (EVs) released during ageing and exercise. Extracellular vesicles are these tiny things that are released by cells so that they can pass information to each other. I am particularly interested in how these EVs could be used by the body during exercise and how this might help to promote healthy ageing. I also want to know what specifically it is that they carry during exercise that makes them different to other EVs.
WHY DID YOU CHOOSE THIS FIELD?
I was always quite interested in Human Biology, which is what I did my undergraduate degree in. During my Master's degree, I became really interested in inflammation and signalling pathways. I used this interest to get a job in a Biotech company working on the effects of the immune system on cancer, and how the immune system may be able to block the signalling pathways to cause cancer. I then saw an advertisement for my current PhD position, and it was perfect! I was able to combine my interest of how cells communicate with each other and an interest in the human body as a whole.
WHAT DO YOU LOOK AT & THINK, "I WISH YOUNGER ME WOULD HAVE KNOWN THIS WAS POSSIBLE?"
I wish I had known from a younger age that everything I have achieved would be possible. I was the first person in my family to finish sixth form (education for 16+ in England) and it wasn't until I was in sixth form that I even considered that University would ever be an option for me. My grades for my GCSEs were As and Bs and I had always thought I had to have all A*s to go to University. I wish younger me had known earlier on that I would be able to go to University, that not having all A*s wouldn't be the end of my career and how proud my family would be when I got there.
WHY DO YOU LOVE WORKING IN STEM?
Growing up, I was OBSESSED with the TV show CSI. I loved the trying to work out who committed the crime, I loved seeing the scenes in the labs and I particularly loved seeing women doing the exciting science every episode (Catherine Willows will always be a minor hero of mine). As I got older, I realised a lot of the science in the show was fake (for example, they never balance their centrifuges!!!). The love of trying to work things out based on the "clues" they discovered in the lab has stuck with me. I don't think I will ever grow tired of the excitement of an experiment working. I love figuring things out and I love talking about whatever I find.
BEST ADVICE FOR NEXT GENERATION?
Being a first-generation student shouldn't stop you from achieving your goals and chasing your dreams. There is support out there! Don't be scared to ask for any extra help from your teachers at school, they may be able to help you with understanding things like career options, UCAS, student finance, and additional funding. Help is out there.
"None of us can know what we are capable of until we are tested." — Elizabeth Blackwell (The first woman on the Medical Register of the General Medical Council)