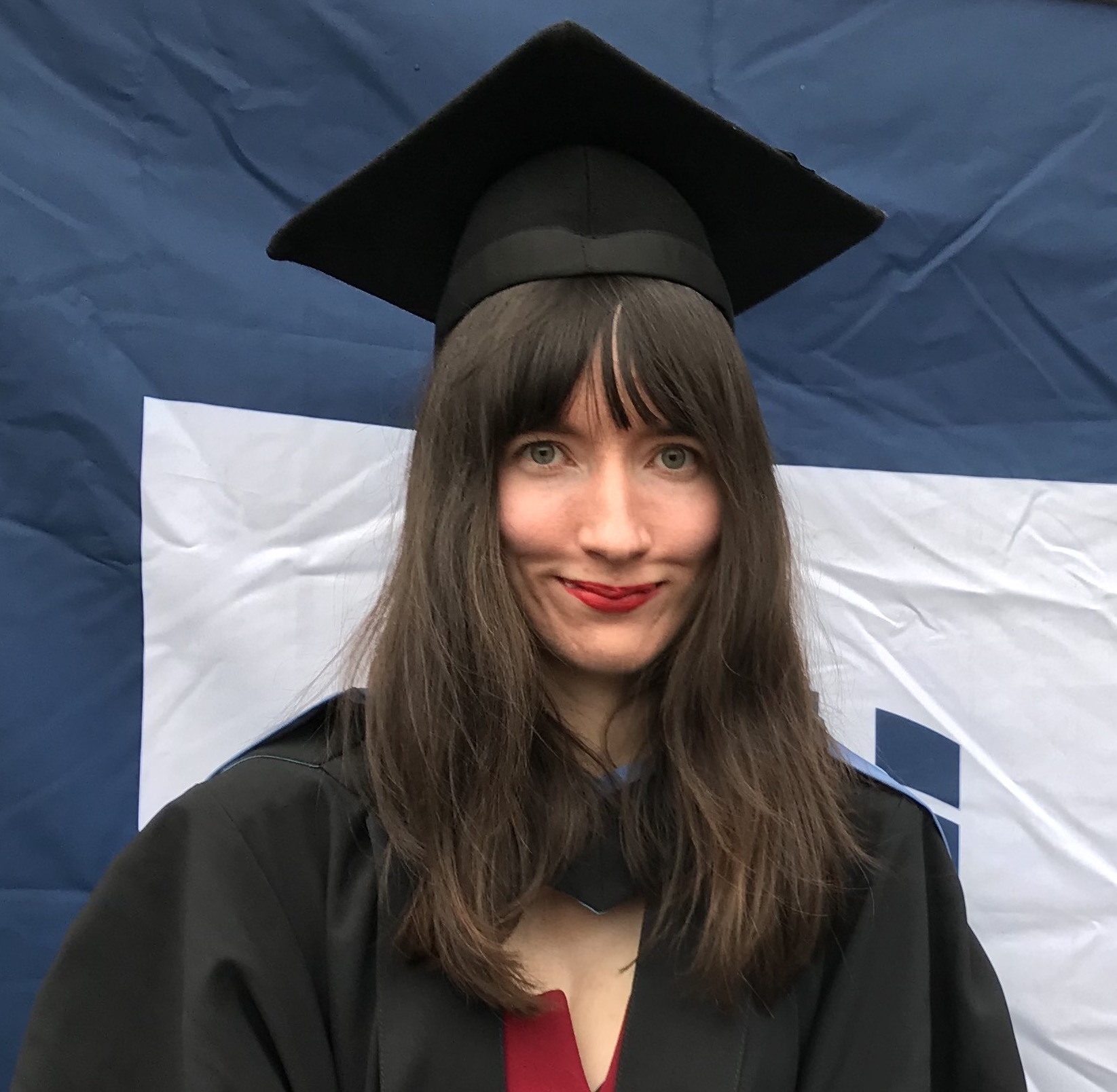 PhD student, Psychology, University of Nottingham
Find a topic that you are passionate about. There are so many amazing areas of STEM to get involved with.
In my role, I try to find out how our awareness of our control over our actions develops as we grow from children to adults. In my job, I greatly enjoy programming online behavioural experiments, analysing data, and writing journal articles for publication.

I also have a passion for teaching; I teach undergraduate students python programming skills and quantitative statistics and I also supervise undergraduate students' final year research projects.
WHY DID YOU CHOOSE THIS FIELD?
I was first introduced to psychology during an A-level psychology class, around age 17. I became fascinated by the idea that every belief that we have about how we exist in relation to the world around us can, at least partially, be explained by a series of computational processes occurring within the brain. I was keen to find out how the ability to successfully execute those computational mechanisms develops as children transition towards adulthood.

I initially set up a psychology club at my school with the aim of creating a space to discuss psychology with likeminded others outside of class. The club proved popular with the younger students in the school. I greatly enjoyed seeing the students' excitement for psychology grow across the sessions and was delighted when students began bringing their own topics to share with the group. My experience running this group revealed to me that I greatly desired to become a psychological scientist. Not only would this role allow me to drive forward the field of psychology with my research, but, by sharing that research with students, I could inspire the next generation of scientists.
WHAT DO YOU LOOK AT & THINK, "I WISH YOUNGER ME WOULD HAVE KNOWN THIS WAS POSSIBLE?"
At the end of my undergraduate degree, I was fortunate enough to win a competitive award that provided full funding for my postgraduate studies. Our brains have a funny habit of downplaying our successes and our efforts. Prior to achieving my award, I had convinced myself that my lack of laboratory research skills or industry experience meant that I had zero chance of winning the funding. I come from a very rural area and I am the first generation/member of my family to attend university. Even making it into university in the first place was a feat, let alone getting into grad school! If I could speak to my younger self, I would tell her that an individual's background and experience does not necessarily define their potential. Given the right time, resources and opportunity, it is possible to achieve even your greatest of ambitions.
WHY DO YOU LOVE WORKING IN STEM?
I love working in STEM as I get to be at the forefront of psychological science. I have the opportunity to make new discoveries and answer major questions in the field. Working in STEM also requires you to be innovative and think creatively to solve problems and achieve your goals. Every day is different; there is never a dull moment!
BEST ADVICE FOR NEXT GENERATION?
My advice is to find a topic that you are passionate about. There are so many amazing areas of STEM to get involved with. Follow your curiosity and become inspired by the discoveries that are happening every single day. Don't worry if things end up being a bit confusing in the beginning. Confusion does not indicate failure, it is merely the first step on the path to learning. Remember, even the greatest of scientists started out where you are right now. I know that you have what it takes to follow your dreams. I'm rooting for you!
"Your present circumstances don't determine where you can go; they merely determine where you start" - Nido Qubein.