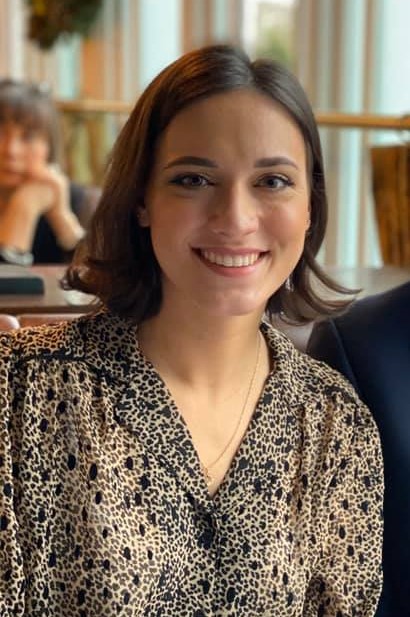 MSc Environmental Engineering Student, QUB
And - Civil and Infrastructure Engineer, Design ID
Be confident in yourself.
I am an MSc student at Queen's University Belfast studying Environmental Engineering. I also work as a civil and infrastructure engineer for Design ID.

I am currently working on my masters thesis; the title of which is "using ground penetrating radar (GPR) to understand thickness as a control on hydrological properties of blanket bog peats". This is important as it requires an understanding of a vital ecosystem and the impacts it has on our natural environment and resources.

I have only recently started at Design ID but have already worked on a variety of projects with many different backgrounds, including conservation and the environment, geology, roads, rail and other infrastructure.
WHY DID YOU CHOOSE THIS FIELD?
I was quite delayed in finding the field I work in now, mostly because I didn't realise jobs like this existed when looking at careers and university options. It was only when a family friend in the industry recommended the MSc that I am on that I realised how much I wanted this job. I have always loved a variety of topics, and being an engineer allows you to train and work in many different areas. There's a combination of field work, research, design, report writing and many more things to keep you interested!
WHAT DO YOU LOOK AT & THINK, "I WISH YOUNGER ME WOULD HAVE KNOWN THIS WAS POSSIBLE?"
It's been four years since I graduated and was unsure of what to do next. Now, I am working on my second masters and in a job that I love, something that I couldn't have foreseen even one year ago. You can surprise yourself if you just keep pushing forward and don't give up.
WHY DO YOU LOVE WORKING IN STEM?
The best thing about working in STEM is the variety of work you can do, and knowing that your work may make some small, but real, change to the world around you.
BEST ADVICE FOR NEXT GENERATION?
The best piece of advice I was ever given as a woman was to be as confident in yourself as a man would be.

I know that sounds ridiculous when trying to promote women, but it has a backstory. I almost didn't apply for the job I am currently in because I looked at the criteria and felt I did not tick every single box perfectly. A friend then told me that women have a tendency not to apply for jobs for that exact reason, whereas men believe that if they fit some of the criteria they have a good chance. She said I should go for it, and I've never been so happy with a piece of advice in my life.
My role model was my A-Level Geography teacher. He taught me that it was good to be so completely excited about what you find interesting, and that you don't have to worry about people who judge you for that.