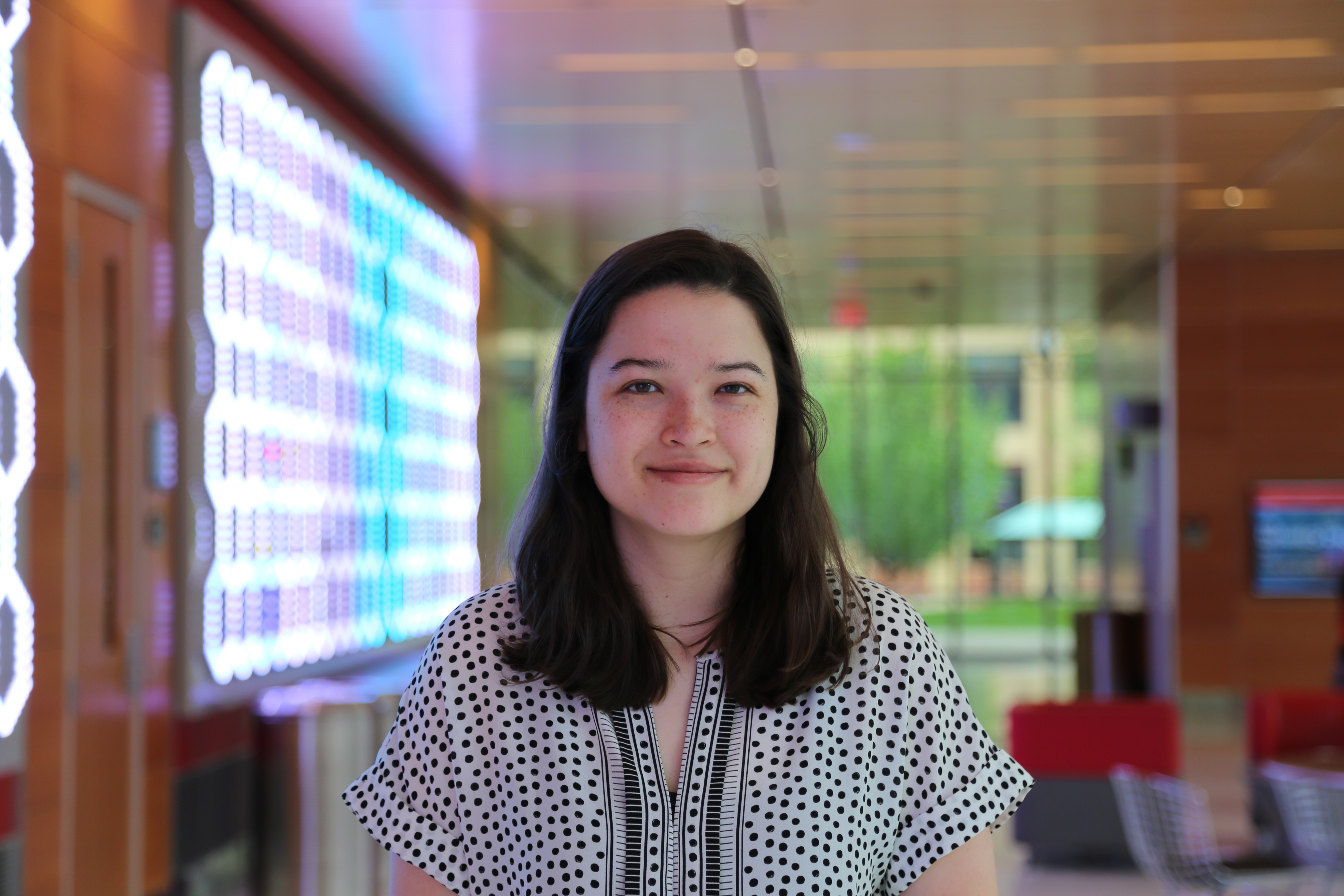 NSF Graduate Research Fellow, The Ohio State University
Never doubt your abilities. Never be afraid to ask for help.
I study how changes at the junctions between heart cells leads to cardiac arrhythmias.
WHY DID YOU CHOOSE THIS FIELD?
In undergrad, I had the amazing opportunity to work with two amazing professors that allowed me to explore my passion for research. When choosing a lab I decided that my advisor was the most important factor when choosing a lab. This is a person that in a way holds your career in their hands and has the power to support your career to the next level. In addition, I knew that if I was going to pursue a career in academia I would need a strong relationship with my mentor to get me where I want to go in the future. Then, second comes the topic. I choose heart research because I generally was just fascinated by the heart and the way it could be studied independent of the body. There are so many things that can go wrong in the body. However, when small issues arise in the heart it could potentially lead to life or death scenarios.
WHAT DO YOU LOOK AT & THINK, "I WISH YOUNGER ME WOULD HAVE KNOWN THIS WAS POSSIBLE?"
Within the last year, I recently received the NSF GRFP. I remember opening the email at 2 am at night and feeling like my heart was going to jump out of my chest due to the fear of failing. The month before was agonizing and filled with questioning if I had the potential as a scientist to even qualify to win the fellowship. If I were able to give advise to my younger self I would say don't be the one to doubt yourself. There are many people in your career that is going to doubt your ability and your ideas, but if you are going to make it anywhere in life you have to be believe in yourself.
WHY DO YOU LOVE WORKING IN STEM?
I love working in STEM because I get to see what others don't (microscopy) and put together pieces of puzzles that in the end could save peoples lives. In a way I get to remain a child where I am allowed to maintain a high level of curiosity and creativity that other jobs don't allow. I can go from just being curious about a question to answering it. The freedom of letting your mind run wild when thinking about what we don't know in our field and how it can be solved.
BEST ADVICE FOR NEXT GENERATION?
Never doubt your abilities. Never be afraid to ask for help. Never allow someone to tell you that you are incapable of achieving your dreams.
A person who never made a mistake never tried anything new.