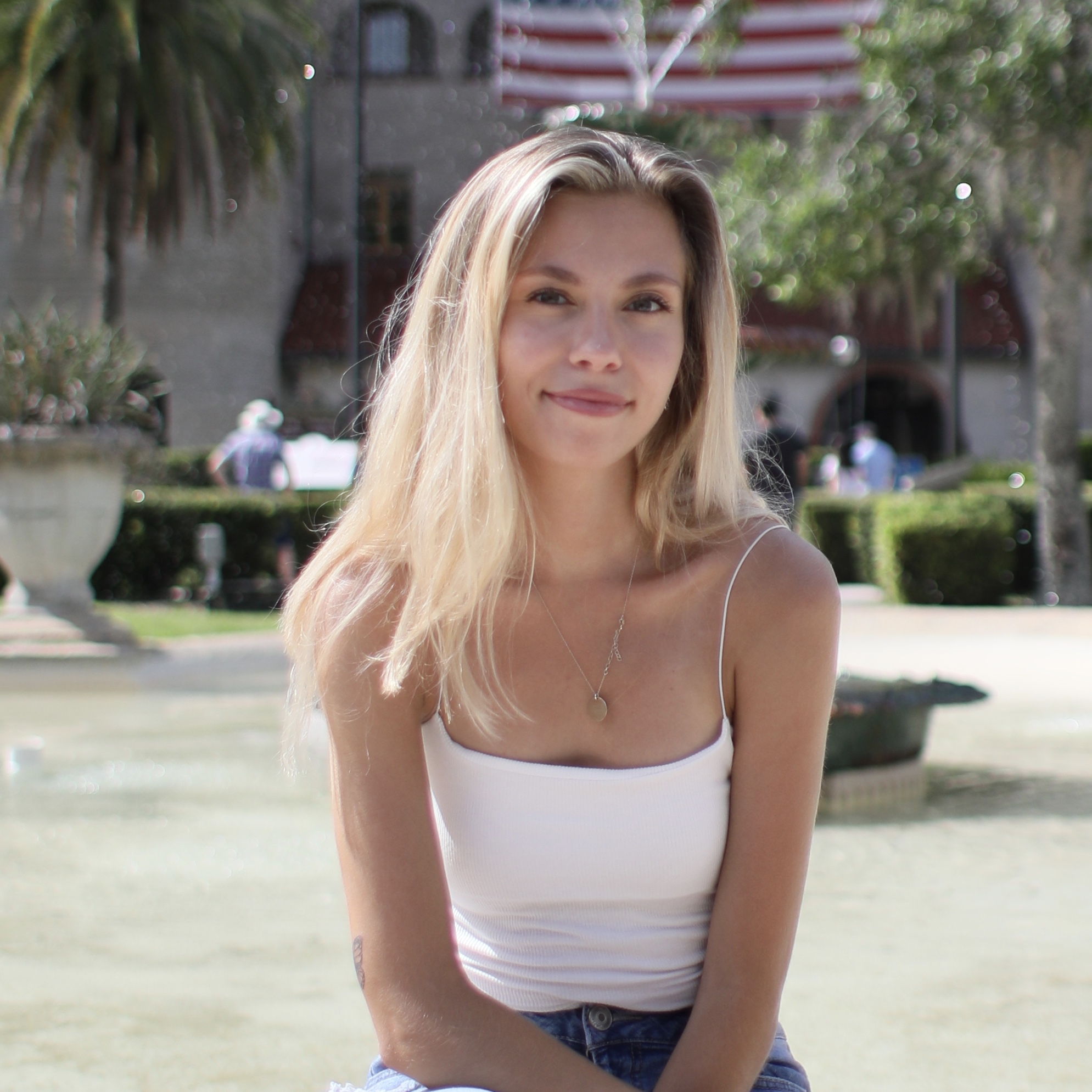 Graduate research assistant in the MSE Department at the University of Florida
Talk about the challenges. We need to be transparent about our journeys and the adversities we faced.
My duties as a graduate researcher are faceted by my aspirations in research productivity, professional excellence, and mentoring. As a student, I am taking on coursework that will build an educational foundation for my research efforts. My scientific studies are focused experimental exploration of micro-environment systems and characterization at the cellular level. In short, I try to look at the biological systems in nature as inspiration for material design for biomedical applications like tissue engineering. Specifically, I have been focusing on bone tissue and the extracellular matrix that exists in these materials on the micro- and submicroscopic scale. The material I am utilizing to model this system is a nucleic acid-collagen complex. This material uses collagen and RNA aptamers as means to mimic the fibril structure and chemical composition of natural bone tissue. The overall mindset behind a researcher is identifying a problem and seeing a need to find a solution to it. As a part of my role as a researcher, I see a need for accessible mentors. This is why I am also Vice President and Outreach coordinator for my university's Society for Biomaterials. The duties of these roles coordinate industry and community connections to get more people involved and educated on biomaterials and the opportunities/advancements that exist. I want to better connect the scientific community and resources that already exist while also creating new ones, specifically strong female mentors. We know successful women exist but how they got there and the challenges they faced is not always clear. My goal is to be transparent about my career and the successes and adversities that define it. Overall I hope to embrace my interests in biomaterials research, mentorship, and scientific understanding to be a transformative influence on the scientific community and individuals among it. My contributions throughout my PhD will help to forge the path to becoming a professor at an R1 institution.
WHY DID YOU CHOOSE THIS FIELD?
Becoming an engineer is not something I grew up believing I was born to do. Neither of my parents had continued an education beyond high school and the first time I had met an engineer was in the 10th grade. However, I have always been extremely hard working and drawn to science. Biology and environmental sciences have always caught my attention. How these natural systems are somehow self-sustained, regulated, and balanced but also very complex and multi-scalar was impactful the way I wanted to continue learning about the world and how I wanted to contribute to it. I got my undergraduate degree in chemical engineering because I felt like it would provide a solid foundation to then continue to explore biological and environmental applications. I have had quite a few strong mentors and professors who's guidance and kindness made me realize how important having these kinds of resources are and the value of shared experience. These individuals not only valued and taught the importance of coursework and curriculum help you to be a good engineer but also the life lessons that help you to be a good person and individual who will be a part the of the next generation of professionals in the field. Ultimately, I decided that in order to feel satisfied in my career, I would need to pursue graduate studies.
WHAT DO YOU LOOK AT & THINK, "I WISH YOUNGER ME WOULD HAVE KNOWN THIS WAS POSSIBLE?"
I think I would like to say it was graduating from my first choice school (Rochester Institute of Technology) with a degree in chemical engineering. Even while I was pursuing my undergraduate degree in chemical engineering, I never actually believe I would be smart enough to complete it. Graduation always seemed too far away and with every challenge I would ask myself if this would be the time where I just wasn't enough. Regardless of all this doubt however, I graduated in the top 1% of my college. So perhaps younger me has always been worried about the wrong conquest. For me the achievement was not graduating but rather getting through the adversities and obstacles that made me feel like I wasn't enough or the limited resources I had would prevent me from achieving anything notable. I wish I could tell younger me that my journey will not be the same as someone who maybe has been dealt a better hand and unfortunately that is systemic. However, you will be willing to work hard, find resources, and fight doubt and you will get through it with more left in you than you thought. In fact, you will do it with Summa cum laude (3.95 gpa), over a year of paid industry experience, 2.5 years of research experience, a co-authored publication, and distinguished awards/merits for outstanding undergraduate involvement.
WHY DO YOU LOVE WORKING IN STEM?
STEM allows me to see the world in a unique perspective. It is a very analytical way of viewing the world and can help develop meaning and understanding to real-world problems but it is also very creative. If you think about how art is defined and created, it is essentially an interpretation of what you are seeing, feeling, observing, etc. and that interpretation can be expressed externally through a medium of sorts. I think the same can be said about science and STEM. As someone who has always been more artistic or creative, I feel like I bring a really distinguished and necessary set of skills to a field that is primarily viewed as a bunch of math nerds solving equations. In fact, I have never really seen myself as particularly skilled in math. But if you are able view those equations as patterns or interpretations of what you are seeing in natural phenomena, you are able to understand it in a whole new way. I wake up every single day with challenges and flaws that others may not face but I also wake up everyday with my unique perspective and skillsets that will help me make the impact that I can and will be mine just the same. I look forward to uncovering what my experiences and abilities will be able to uniquely bring to the scientific community as well as how they will grow as I encounter new problems and questions. In addition, I look forward to how my research findings as well as experiences as a research will help and inspire others.
BEST ADVICE FOR NEXT GENERATION?
Talk about the challenges. We are in a time where simply supporting women in stem is not enough. We need to be transparent about our journeys and the adversities we faced to get there because those are the answers to what makes a strong woman in STEM. We see a strong example of a woman who has had many accomplishments and in the headlines of articles defined by her successes. But how did she get there? How long did it take? How many times did she have to start over, abandoning an idea she spent time, energy, and resources on just to take a chance on another? What kind of support system or lack of did she have? She could not have just put on a lab coat and turn into a success story. More recently I have also started to realize how important realizing how your experience will differ from others who may be in a similar position. Everyone always says " it's not the same for everyone" but this has a taken on a whole new meaning for me. My first year of graduate school, I came in very ambitious. I was pushing myself more than I ever had and facing so many new challenges. These were all things I expected going into graduate school, however I did not expect to feel so alone in my experience. What works for other people may not work for you. Someone else may not put in as much effort to achieve the same things you have been working towards due to their circumstances being better, chance, systemic benefits, etc. People are quick to tell you "just work harder" or "be proactive" but more often than not the effort you are putting in or anticipating the issue is not what is causing this. You need to find what works for you. As a woman in STEM, working hard and doing all the same things as a man who the STEM field has classically been built by will not work the same way for me. It may appear that we have the same opportunities on paper but my mistakes, failures, and lab roles, will subconsciously discredit my abilities and knowledge further impacting the opportunities I qualify for in the future. It is not the same and micro-aggressions are very real. We have a lot ground to cover in making this change but we first need to talk about our challenges, understand how successful individuals have overcome them, and figure out what will work for us with the resources we have and can create.
Tell yourself you will do it, not can. Because why aspire to be someone who CAN do great things when you are someone who WILL do great things.