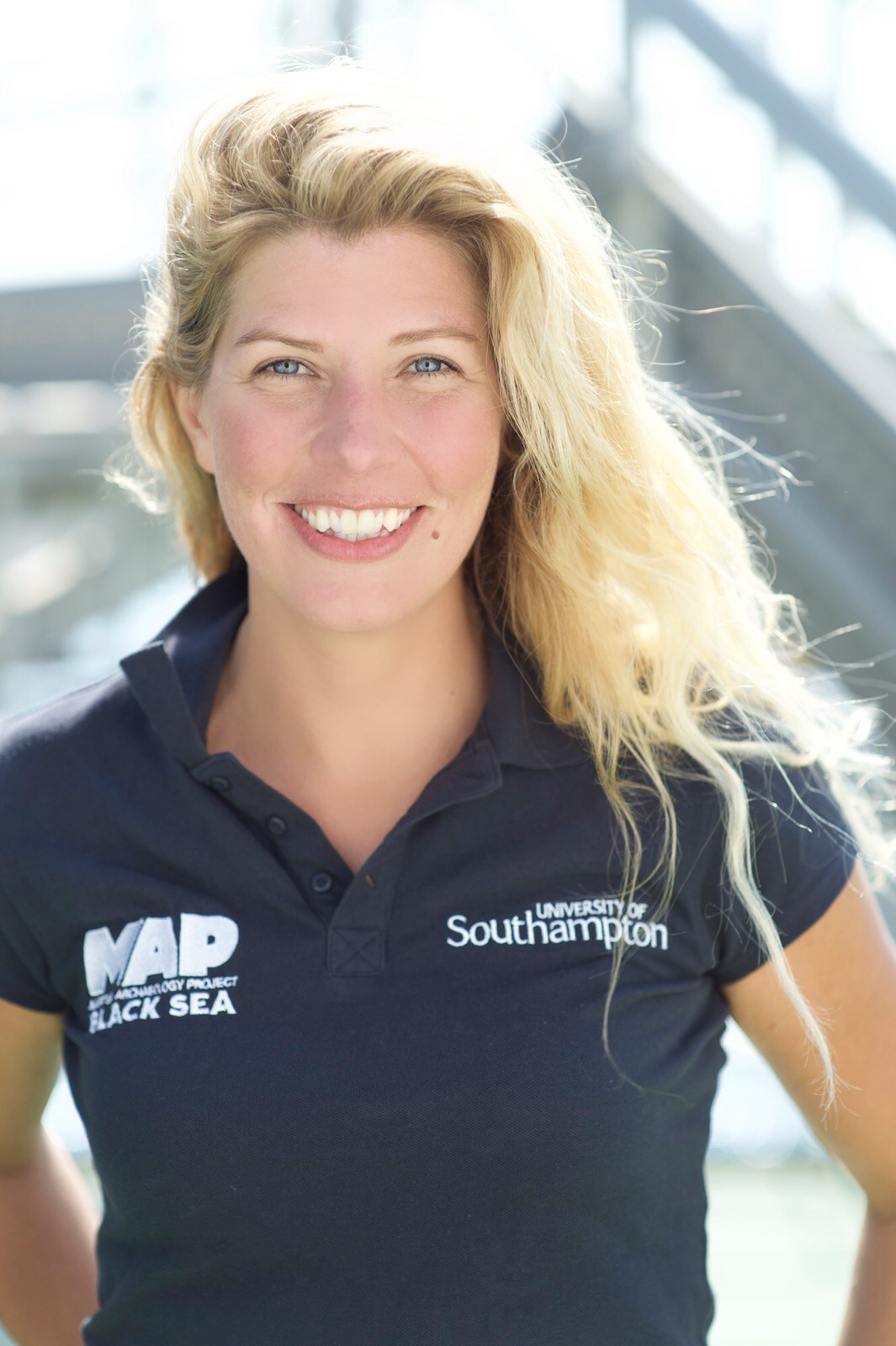 Maritime Archaeologist, University of Southampton
And - Fastest female Remote Operated Vehicle pilot
It [is] ok to study what [you are] interested in and not to worry about conforming to a particular template of subjects.
I'm a lecturer in Maritime Archaeology at the University of Southampton, this means that part of my time is spent teaching and the rest is doing research. For me, specifically, this means studying the earliest evidence for seafaring (at least 50,000 years ago!) and to understand this, I have to understand the changing land and seascapes of the planet, so I study sea-level rise, palaeogeography - where the coasts were, what were islands and what were not etc. Geography has changed a lot in the last 50,000 years, so to understand the nature of human dispersal around the globe, we need to understand the landscape and seascape through which our ancestors travelled. At present my work focuses on studying the first crossing of people from the Sunda shelf (modern day Island South East Asia) to Sahul (modern Australasia). Most of this work is done using pre-collected seismic data from the oil and gas industry, which is examined alongside sea-level data, and cores where available, and studied alongside hydrodynamic models of ocean tides and currents and archaeogenetic data, and the archaeology of course! When this is viewed together it helps to elucidate the potential routes and seafaring technology that would have been needed to make voyages by boat across to Sahul. This creates potential narratives of arrival that can sit alongside those of Indigenous oral traditions. In this way, Maritime Archaeology blends science with social science and humanities. This is where Archaeology becomes current, relevant and political.

Maritime Archaeology has enabled me to work in many places around the world, an interest in submerged landscapes and early seafaring led to my involvement as an expert and co-I of the Black Sea Maritime Archaeology Project. In addition to studying the changing Black Sea basin through time, we discovered over 60 shipwrecks with amazing preservation in 2000 metres of water. Even though I am a commercial diver these were far too deep for us to dive on so we used ROVs (Remote Operated Vehicles). I believe I still hold the record for fastest female ROV pilot.
WHY DID YOU CHOOSE THIS FIELD?
As a child I was inspired by Indiana Jones and various stories of archaeology and treasure. However, I planned to go to University to study primates. Aged 16, I was inspired by the work of Dame Jane Goodall and the iconic images of her working with the chimps in Africa. I decided to study Archaeology and Anthropology so that I could follow in her footsteps with an aim to study orangutans in Borneo. However, at some point in my first year I started learning about early human developments, and I saw the famous cave paintings in Lascaux in France and knew that I wanted to study archaeology instead. At this point I was also a keen sailor and diver and realised that there was a growing interest in preservation underwater, so this was the route I decided to focus on.
WHAT DO YOU LOOK AT & THINK, "I WISH YOUNGER ME WOULD HAVE KNOWN THIS WAS POSSIBLE?"
I wish I had just known that it was ok to study what I was interested in and not to have worried about conforming to a particular template of subjects. Particularly that it is ok to combine Arts and Science subjects- in fact, it is great to do so! So many skills in thinking and writing and the breadth we gain from studying the Arts and Humanities can really enrich our Science.
WHY DO YOU LOVE WORKING IN STEM?
STEM encourages us to keep questioning and probing, to keep asking why and how and when. I still get a sense of excitement from my research, the thrill of discovering something new, or of thinking about something in a new way in order to progress our understanding about the world, even incrementally, just a tiny bit!
BEST ADVICE FOR NEXT GENERATION?
Honor Frost (a pioneer in maritime archaeology and one of the earliest divers to use SCUBA) used to say she could judge how deep she was diving by the colour of her nail polish! (Red light is absorbed first with depth).
I love that she was a scientist, a pioneering woman in a man's world, and was still glamorous! I find this inspiring. You do not have to fit someone else's mould, you can just be yourself.