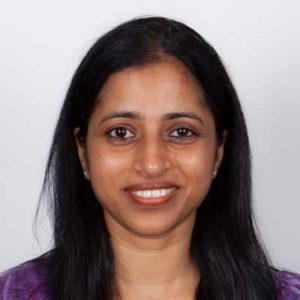 I work as a data scientist analyzing data related to clinical trials in the area of Oncology, General Medicine, COVID-19. My job is build algorithms that performs risk based analysis and other predictive analysis to improve the quality of clinical data and contribute to the success of clinical studies.
Why did you choose this field?
I have few years of software development experience combined with PhD in biomedical sciences helped me to navigate as a data scientist in clinical trials.
What do you look at and think, "I wish younger me would have known this was possible"?
Combination of Science and programming is something I should have realized during my younger days.
Why do you love working in STEM?
Curiosity and trying to find cure to diseases.
Best advice for next generation?
Please do not give up. Sky is not the limit, we can go beyond that. Women are strong in their power and endurance.
Inspo quote / fun fact / role model
"Certain people - men, of course - discouraged me saying [science] was not a good career for women. That pushed me even more to persevere" - Francoise Barre, virologist who won the 2008 Nobel Prize in Physiology and Medicine