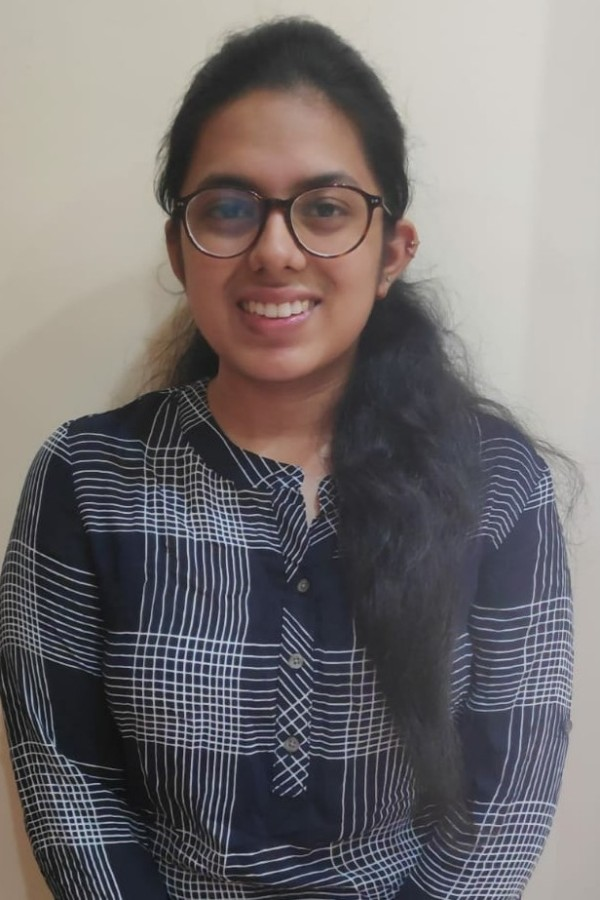 Student, VIT Vellore, Vellore
Chapter Manager, SkillShip Foundation, Vellore
I am a student as well as the chapter manager at Skillship - Vellore chapter. I pursue multiple technical projects in STEM domains as a student. I promote and encourage technical skill development as the manager of SkillShip - Vellore Chapter. I am responsible to forge collaborations with tech companies to conduct workshops and seminars to train the young girls and boys in the technical domains, which helps them find their interests in STEM.
WHY DID YOU CHOOSE THIS FIELD?
Since early childhood, I have been interested in innovation and technology. My father is a businessman and I have always been involved in suggesting simple, yet innovative solutions for his trade. My elder brother, who is also an engineer, introduced me to technology and since then, I have always been fascinated by the possibilities of technology.
In my school, my science teacher also encouraged hands-on learning and essentially explained all the practical purposes of science and technology and their applications which helped me decide my future in STEM.
I always pursued numerous projects in school, which intrigued me even further in Science and it was boosted as I took up Electronics Engineering as my major in college, I had access to better resources and was thus, able to follow better projects and even published a research paper. All of it kept boosting my interests in this domain.
WHAT DO YOU LOOK AT & THINK, "I WISH YOUNGER ME WOULD HAVE KNOWN THIS WAS POSSIBLE?"
I published a paper in the domain of applications of technology and engineering in healthcare. In my childhood when I witnessed people dying of severe diseases, I always wished if I could be of any help to the doctors and I always felt helpless. I wish my younger self would have known about this achievement of mine.
Also, I always wanted to spread the innovativeness to others and wanted everyone to learn the skills that I am learning that they might not be aware of. Now, that I have successfully associated myself with SkillShip, especially as the manager of the chapter, I can finally say that this was an achievement I wish my younger self knew as well.
WHY DO YOU LOVE WORKING IN STEM?
I love working in STEM because of the infinite possibilities, the innovation, creativity and curiosity.
Every day, as I wake up, I still look forward to the same dreams and goals, that I used to when I was a child, 'Leveraging Technology to solve the problems and help others'.
BEST ADVICE FOR NEXT GENERATION?
I would say that the biggest challenge begins at home. Even though everyone is inclusive and supportive of women's education in STEM(or otherwise), breaking the stereotypes will the biggest challenge in front of you. People won't share their problems with you. Even though, you'll have similar or sometimes even more achievements that the other gender in your competition, you wouldn't be seen as capable, especially in these domains of STEM. The boys to girls ratio in engineering colleges are still below 10:1.
Never feel that you are any weaker than any boy in your STEM class. Break the stereotype. Show everyone that you are equally capable if given the right opportunity. It's your responsibility towards the millions of other girls, who are not being given the opportunity. Pave the path for them.
I was taught that the way of progress was neither swift nor easy - By Marie Curie, an inspiration for every woman in STEM.