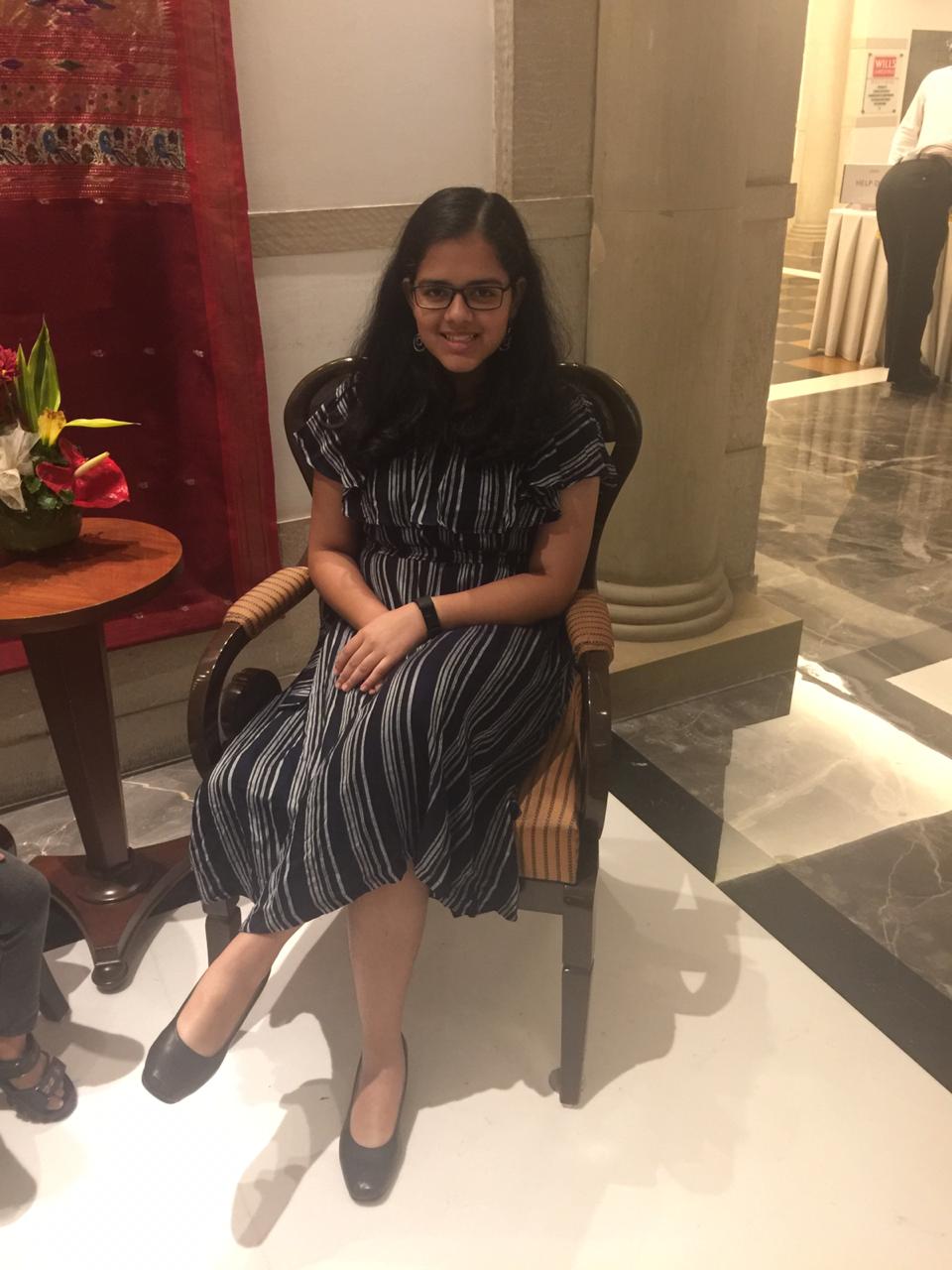 You have to be focused, be persistent and just continue doing what you love.
Student studying Physics, Chemistry, Mathematics and Computer Science
WHY DID YOU CHOOSE THIS FIELD?
Being a part of the STEM4Girls community, I have realized that it is of utmost importance to have more women in STEM fields. According to a 2018 report by the National Girls Collaborative Project, women accounted for only 28% of the work force in science and engineering. This deeply saddens me. Entrenched gender stereotypes and gender bias are driving girls and women away from pursuing careers in STEM related fields. Such gender disparities adversely affect economic growth and social progress. Gender balance in enrollment as well as inclusivity in both participation and achievements in STEM education remains a global challenge. I aim to provide more insight to all those girls who are intrigued by these fields, but do not get enough exposure to them. I run an international forum that conducts weekly virtual sessions with accomplished women in STEM whose journey and experiences inspire young girls. These speakers provide invaluable insights, elucidating on how they got into the field and what interested participants should do next. I not only target the privileged sector but also help underprivileged girls by providing them with resources they can benefit from. I provide them with information about scholarships, how to apply for them and guide them on which one of the scholarships will be the best for them. With such transparency, I advocate for equality whilst providing one with the best of the resources. My aim is to inspire young girls into pursuing careers in STEM by overcoming the stigma of today's patriarchal society. As the world is fighting the COVID-19 pandemic, there is a silver lining in this crisis. It has forced everyone to use the internet in many ways and digital tools have helped the world connect in these trying times. In the real world, it would have been close to impossible to reach out to so many successful women as well young girls that I am impacting.
WHAT DO YOU LOOK AT & THINK, "I WISH YOUNGER ME WOULD HAVE KNOWN THIS WAS POSSIBLE?"
Exposure to STEM fields, job shadowing and actually going to a research laboratory and getting practical knowledge
WHY DO YOU LOVE WORKING IN STEM?
I love working in STEM because we as women in STEM should continue innovating and every day is a day full of endless possibilities. I wake up looking forward to seeing an equal representation of women in STEM fields.
BEST ADVICE FOR NEXT GENERATION?
In Mumbai, the concept of Junior college exists so most of the schools are only till the 10th grade. So I was in this school from the 5th grade to the 10th grade, every year they had a science competition. I participated every year and from representing my class I went onto represent my school in the final stage of the competition. Something I noticed was that very few of the participants were girls. I was the only girl amongst the 15 finalists and I didn't win it the first year. I was not disheartened, I just prepared better and gave it a shot the next year, I was again representing my school in the final round. This year too I didn't win it. The next year which was the seventh grade I participated and reached the final stage but to my dismay lost again. After three years of not winning the competition I could see a pattern and I realized that the reason behind me not winning was not because the winner's project was better but it was because the panelists couldn't award a girl. They couldn't fathom a girl being excellent at science. But I didn't give up, I continued to participate every year and my efforts paid off when in the 10th grade, I won the competition. Amongst that year's panelists there was a woman who believed that girls are the future of STEM and my project was about a cost efficient energy plan that any building can implement. She was highly impressed and awarded me first place. What I learnt from this experience was that there will always be some people that will try to push you down but you have to be focused, not listen to them, be persistent and just continue doing what you love. Never give up.
If we do not share our stories and shine a light on inequities, things will not change. -Ellen Pao