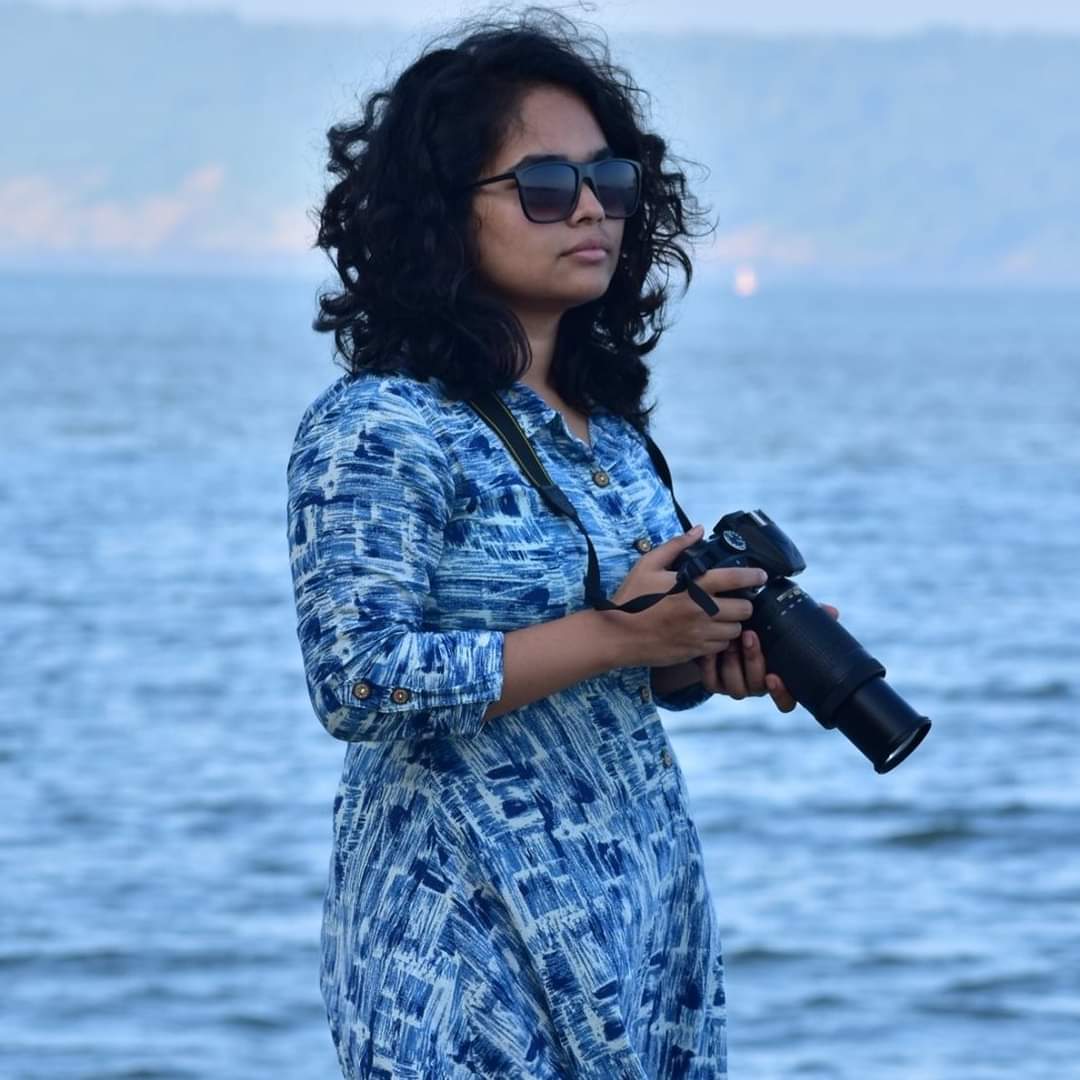 Hitaisini Himadri Tanaya Sahoo
Senior Research Fellow, Tata Institute of Fundamental Research
If you have a love for science and want to involve in the first-hand development of humankind and change the world, then this is the field for you.
Light-matter interaction has been a subject of fascination since the early age science. My work involves the study of photon transport in random media leading exciting phenomena like scattering, diffusion , Anderson localization of photons etc. It falls broadly in the field of Non linear optics, Nano- optics and Mesoscopic-Optics. 

I am currently working on the experimental confirmation of necklace states in a plasmonic system. My other works include, temporal analysis of ultra-broadband light in a scattering medium.
WHY DID YOU CHOOSE THIS FIELD?
I have always been the kid with questions from a very young age. And I had a fascination for space. That curiosity drove me towards science when I was in school and pursue science later during college. I had an opportunity to attend a winter school on Photonics at IISER Kolkata when I was in the first year of my graduation. Frankly speaking, I couldn't conceive any of the information in the conference since I had no prior knowledge of the field and also because I was too young and my interest at the time was more inclined towards astrophysics. During my graduation second year, I got the opportunity by my teacher Dr Iqbal Hossain to do a summer project at NISER Bhubaneswar under Dr Ritwick Das. It was here that I fell in love with the wonderful world of light and photons. My project included, wavelength determination of source using Michelson Interferometry; create a hologram of a given object. It was a bug deal for a student like me, coming from a state University and get exposed to the world class laboratory and equipments. Infact, that was the first time I saw and worked with a laser. I loved doing the experiment and it was at this time that I knew what I should build my career on. I was again offered a summer project the next year in the same laboratory that added on to my research experience further and deepened my relationship with Photonics.
WHAT DO YOU LOOK AT & THINK, "I WISH YOUNGER ME WOULD HAVE KNOWN THIS WAS POSSIBLE?"
Coming this far is itself something that the younger me could not have fathomed. I strive to always be at a better place than before and that trend has been consistent in my life. Thanks to my parents who have always encouraged me to pursue my own path and never pressured me based on the existing social norms in our country that I could take up research as a career.
My younger self would have never thought of traveling the country and sharing her work in front of eminent people in the field and perhaps inspire a few to take interest in research.
WHY DO YOU LOVE WORKING IN STEM?
I love what I do. I go to my lab and I am pumped to see the state of the art equipments like High power lasers, spectrometers, streak camera, lenses, filters, etc. Working with these instruments, setting up my own experiment and the struggle of data taking and data analysis, all for that moment of realization that you found something new and exciting... That feeling is is worth all the months of hard work that you put in. Sure, there are the dormant times when the experiments don't work, but I feel that the life of research is an epitome of patience and perseverance. I wake up looking forward to achieving my goals for the day so that I could sleep in the night knowing I have progressed a bit further than yesterday.
BEST ADVICE FOR NEXT GENERATION?
If you have a love for science and want to involve in the first-hand development of humankind and change the world, then this is the field for you. And most importantly, be informed. Opportunities won't get handed to you everytime unless you do the research. Create your own opportunity and start looking for exposure to science from an early age. Keep the thirst for knowledge alive and then noone would dare come between your dreams and you. And remember that experience and exposure are way more important in life than some grades given by a flawed education system. Be the change you want to see in the society and work hard to earn that place.
"If you want to learn something well, explain it. "
- Richard P Feynmann

"The photons which constitute a ray of light behave like intelligent human beings: out of all possible curves they always select the one which will take them most quickly to their goal."
- Max Planck