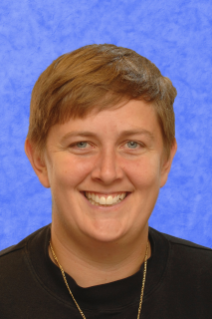 Professor, Old Dominion University
There are so many ways you can make a difference and help people within STEM.
I have the best job on the planet. I get to both do and teach science and math. I lead the ODU Tick Research Team, and we study the ecological dynamics of ticks and tick-borne pathogens. Our findings help inform the general public, public health officials, and medical professionals on the risks of tick-borne diseases with the goal of eventually identifying optimal ways to reduce incidence of these diseases.
WHY DID YOU CHOOSE THIS FIELD?
I also loved math as everyone in my family studies math or some quantitative field. I also wanted to help people. So when I got to college, I wanted to go math-premed, but my ecology professor in my second year opened my eyes to the world of mathematical biology. This started me down my career path and allows me to use my love of math and science to directly help people.
WHAT DO YOU LOOK AT & THINK, "I WISH YOUNGER ME WOULD HAVE KNOWN THIS WAS POSSIBLE?"
I do think that I was very lucky to be introduced to the idea of combing math and biology in college, but I also think that it is important to emphasize that you can do hardcore math and science while still helping people through this area of research. Maybe knowing this earlier would keep more girls interested in math.
WHY DO YOU LOVE WORKING IN STEM?
I love looking for patterns. There is so much we don't know, and heading out to try to make a difference by seeking long term complex patterns is great fun. I also have the privilege of bringing students along for the ride. I love watching a new student come into the lab and finally (sometimes for the first time) find their home. It is great to build a team that welcomes everyone and contributes to understanding of tick-borne diseases that could help prevent new cases in the future.
BEST ADVICE FOR NEXT GENERATION?
I always tell girls to take as much math as you can! There are so many ways you can make a difference and help people within STEM. I also remind them that you should celebrate being smart, being good at science, being good at math even if others don't see that as important for a girl. You will find your place someday where you are celebrated for the amazing STEM work you will do!
"Always work hard to prove yourself wrong with your next publication" Daniel E. Sonenshine, one of the top tick biologists in the world.