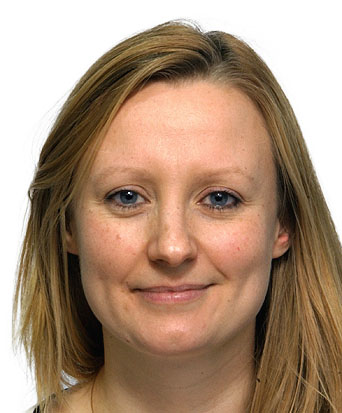 Group Leader of Influenza Viruses Group, The Pirbright Institute
I am an explorer finding out small pieces of knowledge that can be used to change lives.
I lead the scientific strategy for the Influenza viruses group, which research questions we address and how we should approach the questions. I have a team of six scientists at different stages of their career which I work with and who report to me on the projects. Together we will analyse what the experiments are telling us and design the next experiment. I lead the team to publish their work in scientific journals and give scientific presentations at conferences. There is some international and national travel in the job as we form collaborations with other research groups and attend meetings.
WHY DID YOU CHOOSE THIS FIELD?
I really enjoyed science at school and took A-Level Biology, Maths and Chemistry. My Biology teacher really captured my interest in Biology as I loved understanding why and how certain animals and plants adapted to their environments. I was very close to pursing a medical degree but decided to do a Biochemistry degree at Leeds University instead. The course was fascinating learning about how the cells in our body works, what our impact changes in our DNA makes and I got my first introduction to the biochemistry of infectious diseases. I took a virology module in my degree and it fascinated me that such small entities - a virus, could have such large impacts on the host that they infect. They are extremely clever and always adapting to the environment they find themselves in. I knew I wanted to work with viruses and pit my wits against them in an elaborate game of chess to find solutions to stop viruses causing disease or use the viruses to be useful to humans and animals. I did a PhD looking at the Hepatitis C virus and then moved into the field of Influenza viruses. I was lucky to work at one in one of the best influenza groups in the UK and the group leader was a woman who had her own family yet was at the top of her field answering fundamental questions about influenza. She was an inspiring role model that showed me that I could have the family I wanted and be a researcher too.
WHAT DO YOU LOOK AT & THINK, "I WISH YOUNGER ME WOULD HAVE KNOWN THIS WAS POSSIBLE?"
My achievement that I can be a group leader in science and have a family and it works. I spent a lot of time conflicted during my early science career as there were so few women in senior positions that had children. I thought they had got there because they had made that sacrifice not to have children. If there had been more role models of high achieving mothers I would not have doubted the career path I took.
WHY DO YOU LOVE WORKING IN STEM?
I love that there is something new to uncover and I am an explorer finding out small pieces of knowledge that can be used to change lives.
BEST ADVICE FOR NEXT GENERATION?
It is an exciting and dynamic area to work in and you don't have to sacrifice any of your dreams to be part of it. Working in STEM means working with open-minded, hard-working and brilliant people who inspire you to be the best you can be.
"I am a woman with thoughts and questions and stuff to say. I say if I'm beautiful. I say if I'm strong. I determine my story! - Amy Schumer