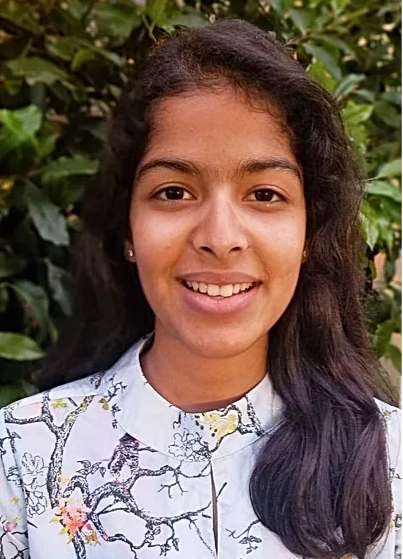 Senior at San Gabriel High School
And - Founder, Scientia Pieces
The field is a very demanding but rewarding one.
I am a student just like you! I see myself as a medium by which the world and its inhabitants can come to appreciate scientific pursuits and the importance of environmental conversation. Quite ambitious, indeed! Regardless of the occupation that I seek to pursue, I will always be a student.
WHY DID YOU CHOOSE THIS FIELD?
I do not recall a singular encounter with STEM that served to spark my interest. My willingness to pursue the domain has developed over time. Discussions regarding current scientific affairs at the dinner table, notes from library textbooks, hours of volunteering with the Alzheimer's Association, implications of research papers, completion of advanced courses at school, microscopic images of neurons, and the formation of my own research question have come to form my interest in STEM. I intend on pursuing neuroscience in a wet lab setting.
WHAT DO YOU LOOK AT & THINK, "I WISH YOUNGER ME WOULD HAVE KNOWN THIS WAS POSSIBLE?"
I acknowledge the fact that choosing to pursue the field of life sciences, particularly neurobiology, has been my greatest accomplishment. Learning to approach my academic interest by an interdisciplinary means serves as an additional achievement. Only because of these have I been able to receive the opportunities and recognition that I have till date. I didn't recognize the possibility of being so strongly inclined toward a subject prior to entering my undergraduate years.
WHY DO YOU LOVE WORKING IN STEM?
Simply put, I find STEM and the scope that the field offers for societal contribution alluring! Through research, I seek to to add to the resources available for those who intend to build on their knowledge of neuroscience and the multitude of topics that branch from it. I wake up looking to learn more about the topics that interest me! I would prefer for my hours in the future to be occupied in contribution to and for the enhancement of the current compilation of research done by renowned facilities.
BEST ADVICE FOR NEXT GENERATION?
The field is a very demanding but rewarding one.
I encourage you to remind yourself of your motive(s) and identify the service that you would like to offer society by means of your efforts.
Free yourself from your ego -- you will make mistakes! Additionally, do not compare yourself to others, but if you do, be sure to take inspiration!
"If You Don't Build Your Dream, Someone Will Hire You to Help Build Theirs" -- Tony Gaskins Just one of the many quotes that I find interesting!