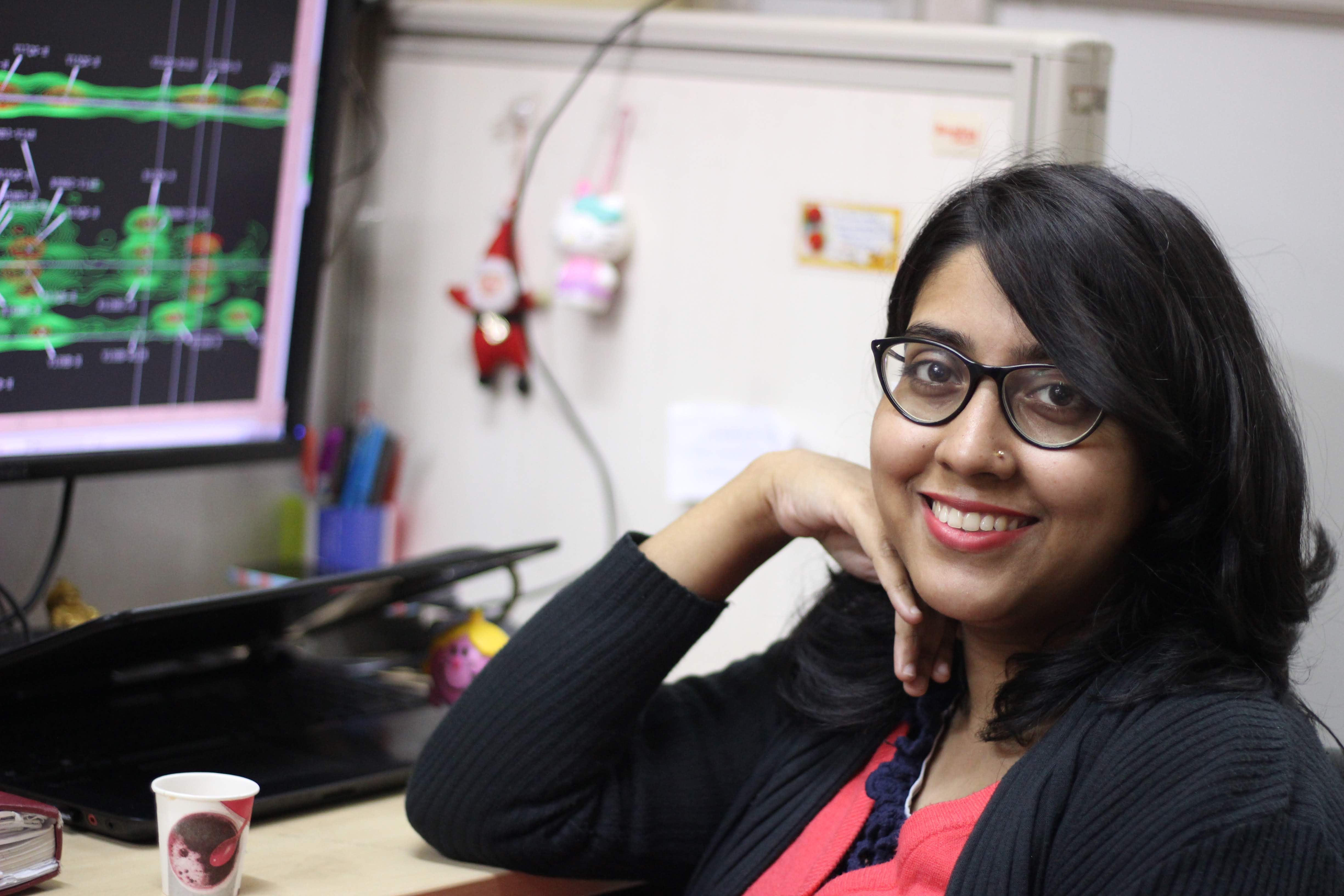 Senior Researcher, Bose Institute
Don't ever let anyone tell you that girls are not meant for STEM.
I design and study antimicrobial peptides, an alternative to antibiotics.
WHY DID YOU CHOOSE THIS FIELD?
I always wanted to pursue medicine so that I could be of any help to the society. When my financial setbacks did not allow me to go in that direction, I decided to study basic sciences involving therapeutics and their designing so that one way or the other my goal to help the society can be fulfilled. I have seen and interacted with many underprivileged people while growing up in a middle class Indian society. That's what has always been my motivation to help people at the grassroot level through my work. Applied research is my passion and my way off giving back to the society and community.
WHAT DO YOU LOOK AT & THINK, "I WISH YOUNGER ME WOULD HAVE KNOWN THIS WAS POSSIBLE?"
I grew up in a very patriarchal household and society. At that time I was unaware of how I can utilise my intelligence, hardwork and outlook to benefit people in general. It was in high school when I came across many young girls (some my age) who were so independent in their choices that I realised something of that sort is possible. I feel lucky to have that realisation and consider it a huge achievement of my life (I got through that school solely on my performance and merit throughout my educational background).
WHY DO YOU LOVE WORKING IN STEM?
I love my work. Every morning, I look forward to going to the lab. My work desk is my safe place. It helps me to do what I really want to pursue in life. A passion that can help me be more useful to the society, a passion that helps me to be independent and not give into all the different marriage prospects my parents bring. And one most important thing would be to help other girls reach the star of their dreams. So many girls are not able to pursue what they want in a typical patriarchal society and whenever I help them (through advice, helping them study) it feels great. I having been battling PCOS for more than a decade now and an autoimmune condition called ankylosing spondylitis for a good 2-3 years. Working on STEM is so liberating. I hope to work with these diseases and learn more and more about them.
BEST ADVICE FOR NEXT GENERATION?
STEM is a very underrepresented field and it will remain so till more and more girls do not actively pursue it. It is not just a career path you will choose, it's basically an opportunity for development and progress which you give to yourself, your future generations and your society and country as a whole. Don't ever let anyone tell you that girls are not meant for STEM. Go forward and break the age old glass ceiling of patriarchy. Believe me you will love what's all in store to learn and experience.

"Don't let anyone rob you of your imagination, your creativity, or, your curiosity. It's your place in the world; it's your life. Go on and do a you can with it, and make it the life you want to live." - Mae Jemison: