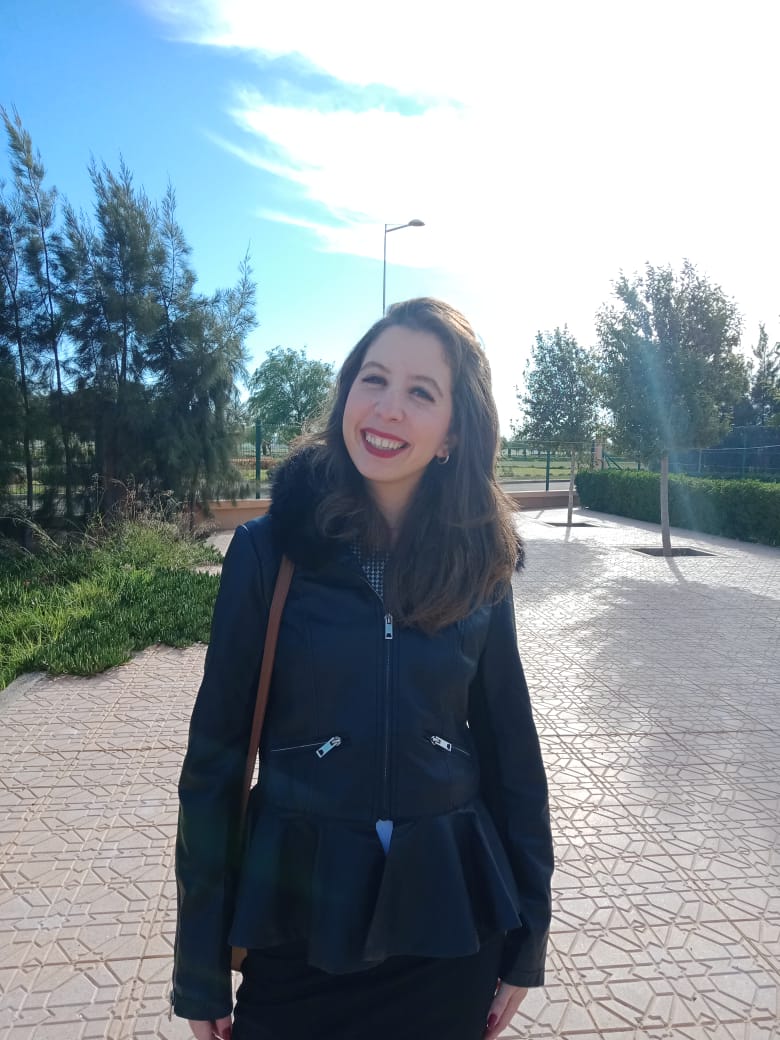 PhD candidate at University Hassan II Casablanca
and an intern at the national institute of agronomic research Rabat at Morocco
Go with baby steps to great accomplishments.
I work on the impact of incorporating animal feed diets based on agricultural waist , on produced milk microbiological and global nutritional quality ,

This work is a part of a valorization process concerning local products , Therefore this project final aim is to offer new low-cost alternatives to the already commercialized animal diet and to improve and preserve a sustainable global quality of camel milk .

We also work on characterizing probiotic potential of lactic acid bacteria isolates from the same matrice , to provide new fermented derivates of our produced milk products .

Therefore improving local farmers income trough an eco-friendly process.
WHY DID YOU CHOOSE THIS FIELD?
My field of expertise concern two major parts , the first deals with the valorization of agriculture waste in a way that will improve local farmers income , being able to apply my research on the field has always been a matter for me , and seeing ur works results being helpful gives an extreme satisfaction .

The second part of my works deals with microbiology , as this science is something that i dreamed of being part of since my first uni year , a love of this science was shared with my first microbiology professor , i owe here all the affection and passion I have for my work
WHAT DO YOU LOOK AT & THINK, "I WISH YOUNGER ME WOULD HAVE KNOWN THIS WAS POSSIBLE?"
That one day , my work will have real impact on people's life , and that felling worth it all
WHY DO YOU LOVE WORKING IN STEM?
Waking up every day with new objectives to accomplish , new obstacles to surpass, challenging my self and having that ultimate dream of having a real impact on humanity .

And specially being thankful every single day for loving what im doing
BEST ADVICE FOR NEXT GENERATION?
Dream big , then settle objectives down , go with baby steps to great accomplishments.

And never let doubt comes to ur mind , cause the final goal is so worthy
"When you love what you have , you have every thing you need"