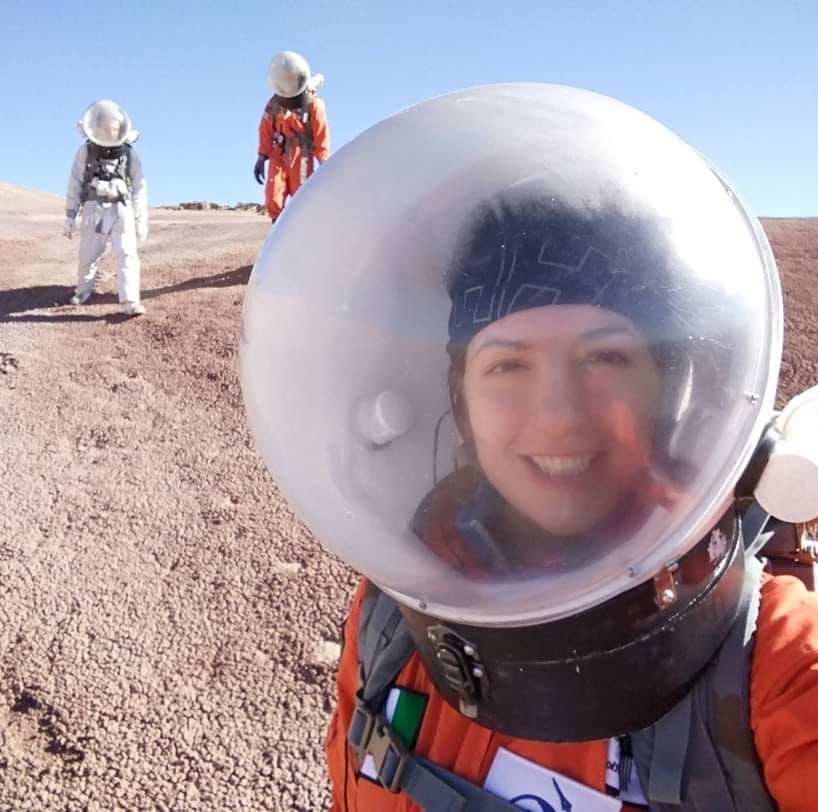 I am the youngest President of a well-recognised Association, established in 1991, and I have the privilege to have a wonderful team of experts in the ExCOM. The Aerospace Human Factors Association advocates the importance of human factors and related disciplines in space medicine, human performance, aviation, engineering and more. Then, my scientific contribution is in the field of analogue missions, connecting research to real space missions.
Why did you choose this field?
I am the happiness girl in the World when I am in an analogue mission! It is a training scenario for simulationing human life of Mars. My passion started by chance when I was doing my PhD. I feel like I am doing what I was born to do, so gratitude, fulfilment and satisfaction!
What do you look at and think, "I wish younger me would have known this was possible"?
I wish I knew more of stories of women, girls and children passionate about space. I grew up thinking I would find my place in this society in one way or another. Then, during my bachelor, I started dedicating more time to space and medicine, when I finally found the field of space medicine!
Why do you love working in STEM?
Science is like poetry for a writer. Mathematics is the letters, physics is the content, engineering is the structure of the poetry and science is the book.
Best advice for next generation?
Try anything! Fail, fail and fail again. Then, learn how to stand up and walk again. But, never give up!
Inspo quote / fun fact / role model
Be the change you wish to see in the world (Gandhi)