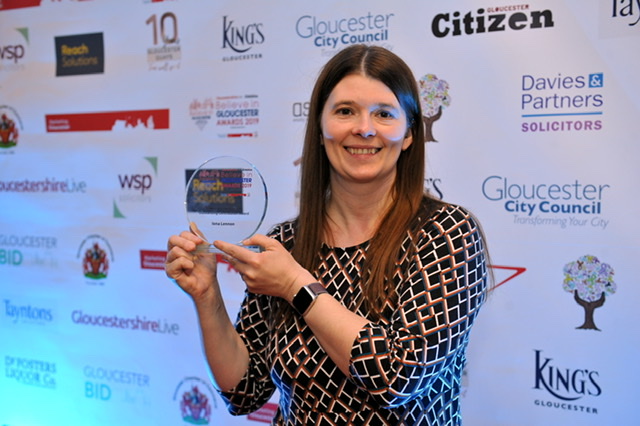 Building Surveyor, The Orders of St John Care Trust
Reach out to one of the amazing 1 million women in STEM.
I look after the built environment for the benefit of our residents and staff. I keep the buildings safe, compliant and make improvements. My role is to make the building the best it can be, it's home to so many wonderful people, it's a workplace for others. It's important for me to make it the best it can be.
WHY DID YOU CHOOSE THIS FIELD?
When I was 7, I went on a school trip to Gloucester Cathedral, I couldn't believe how the building was 900 years old and was still standing. Fascinated by the way it was put together, how it was (& still is) being improved, that started a life long passion for historical buildings. At 15,16 I was swayed away from being an architect at school as it 'wasn't something girls did'. After several years in a completely different career, I knew I had to pursue my dream of working with buildings. At 24, I went to university. I gained a BSc degree in Estate Management and Valuation. It was the best thing I ever did.
I've since worked in so many fields, site based construction roles, residential surveying, historic buildings and now in healthcare.
Surveying gives so many diverse opportunities and no two days are ever the same.
WHAT DO YOU LOOK AT & THINK, "I WISH YOUNGER ME WOULD HAVE KNOWN THIS WAS POSSIBLE?"
One thing I am passionate about now is showcasing the breadth of built environment careers to primary age children.
I didn't know until my twenties that building surveyor job existed.
I wish I had had people with experience to at school to signpost me in the direction that I wanted to take.
WHY DO YOU LOVE WORKING IN STEM?
Every day brings different challenges, you utilise different skill sets everyday.
You have to be on one hand, responsive but on the other hand, thoughtful and insightful.
I love being able to put a variety of skills to task most days.
BEST ADVICE FOR NEXT GENERATION?
If you have a career in mind, reach out to one of the amazing 1 million women in STEM. Email them, talk to them, work with them. Gain their insight, gain their advice. Each of us women in STEM wants to see a greater generation coming forward & we are happy to show you the way.
Don't let anyone tell you that gender prevents you from being able to do what you want to do. Your voice, your role, is equal and you deserve to be who you want to be.
"And one day she discovered that she was fierce, and strong, and full of fire, and that not even she could hold herself back because her passion burned brighter than her fears."