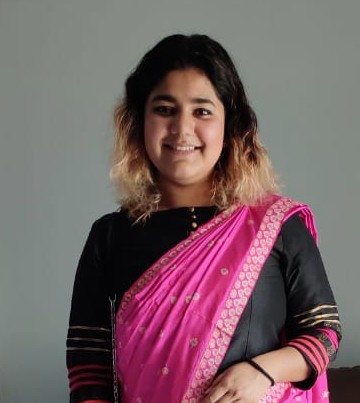 Legal Associate, Lex Protector LLP
Shatter the glass ceiling, make your own ladder.
I handle and coordinate the International Relations department. My job, apart from legal counselling, drafting and filing (Intellectual Property) is to create a global network of legal associates for multi-jurisdictional corporation in IP filing, protection, maintenance and maximisation.
WHY DID YOU CHOOSE THIS FIELD?
I have always wanted to work in a multidisciplinary field which allows me enough freedom to venture and dabble between different lines of work. Intellectual Property Rights (IPR) is one such field. It is an intersection of law, science, technology, art, creativity, business and management. It allows me to learn new and different things across various fields in 1 single day of work.
WHAT DO YOU LOOK AT & THINK, "I WISH YOUNGER ME WOULD HAVE KNOWN THIS WAS POSSIBLE?"
I think that the ability to manage clients and associates across the globe and the ability influence business and branding decisions of many companies just at the age of 25 was something I never thought would have been possible.
WHY DO YOU LOVE WORKING IN STEM?
Everyday is a new day, every day there is a new challenge. No two Clients have the same invention, business idea or innovation that they need protection for. Every day is a new learning opportunity and a new day to innovate.
BEST ADVICE FOR NEXT GENERATION?
DO IT. There is nothing more powerful than a woman walking into a room full of men and owning it. SHATTER THE GLASS CEILING, MAKE YOUR OWN LADDER.
When you undervalue what you do, the world will undervalue who you are. -Oprah Winfrey