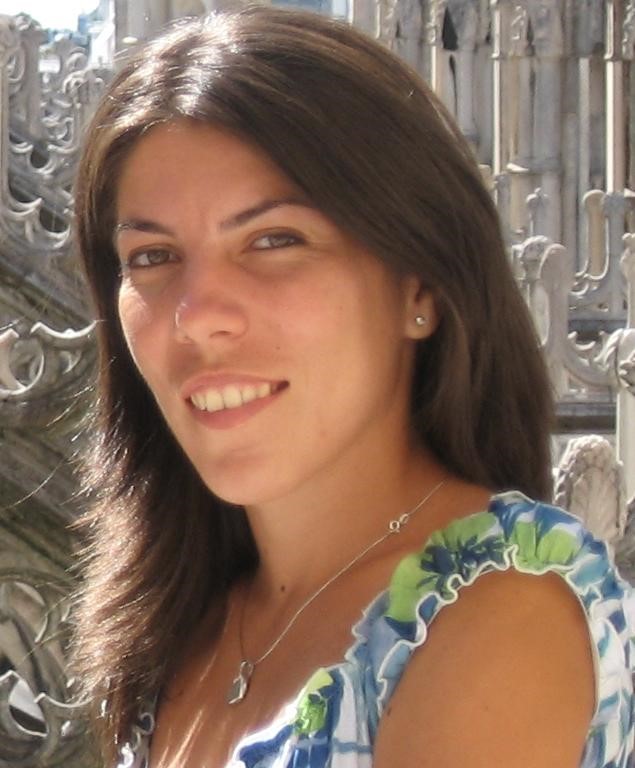 PhD Lecturer Engineer, University Politehnica of Bucharest
Passion and intuition are very needed in STEM and girls have plenty. Take advantage of that!
I teach young students how microwave frequencies influence propagation through air or different other media. Also, we have talks about science and I am always excited to hear their ideas, to discuss new perspectives with them and other colleagues. I am not only a teacher, but also a researcher. Now I study how electromagnetic field changes through different shapes of materials and see how we can use these changes to invent sensors or absorbers for microwave antennas. All the discoveries made are presented at international conferences, where researchers all over the world come to hear your ideas and to share theirs. So far, I had the chance to discover many other cultures and places from all continents, due to science and passion.
WHY DID YOU CHOOSE THIS FIELD?
I was always fascinated by science and I always wanted to find a way for things to work. I like to find solutions, especially when no solution can be seen. My father is also an university professor and I liked his job and admired his passion for study and for learning others. I decided to stay in the university field because of one of my professors, who encouraged me to pursuit my dream. He believed in me, maybe more than I did. He seemed to be right in the end and I still thank him this very day.
WHAT DO YOU LOOK AT & THINK, "I WISH YOUNGER ME WOULD HAVE KNOWN THIS WAS POSSIBLE?"
I have a national patent and at the beginning of my career, I thought it would be impossible to achieve that.
WHY DO YOU LOVE WORKING IN STEM?
I always want to try an idea, to see if it works, if it's how I expect it to be. And then to put it in practice, make it accessible and share with others.
BEST ADVICE FOR NEXT GENERATION?
Passion and intuition are very needed in STEM and I think girls have plenty. Take advantage of that!
"If you want to find the secrets of the universe, think in terms of energy, frequency and vibration" Nikola Tesla