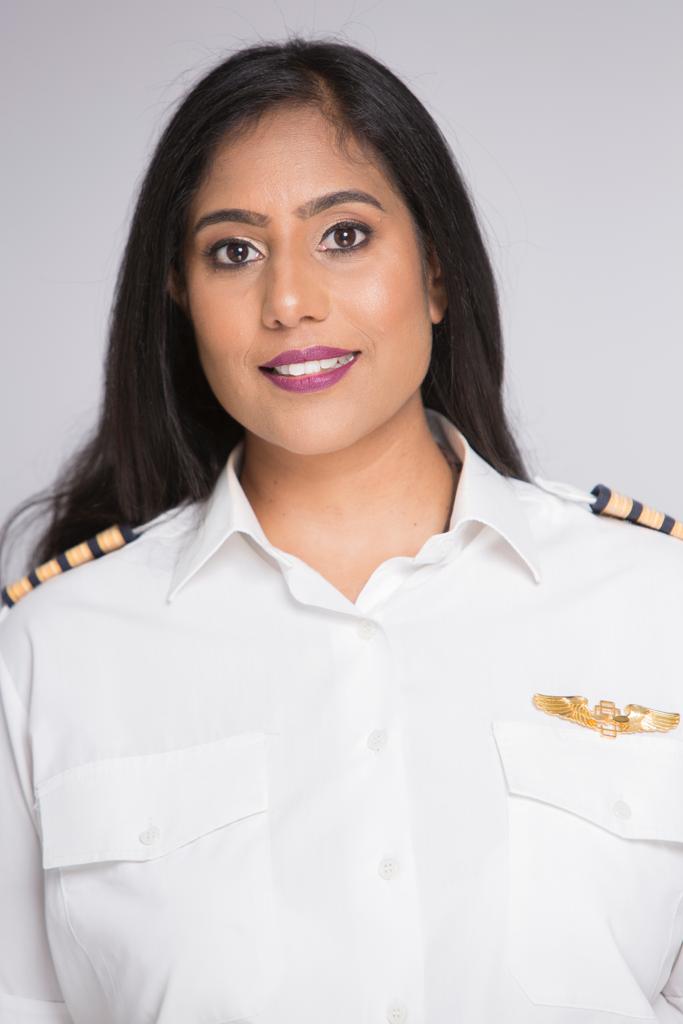 Governor of the African Section Ninety Nines International Organisation of Women Pilots
Aspire to whatever your desire is that you want to become.
We promote aviation to the youth through education
WHY DID YOU CHOOSE THIS FIELD?
I am a pilot myself and in my country Malawi we are only 5 women pilots. Africa on the whole lacks female pilots only 6% of women worldwide are female pilots.I was elected to be the Governor for Africa by the Ninety Nines International Pilots Organisation. I founded the African Section 99s in 2018. Since then we have 36 members in 18 countries in Africa.
WHAT DO YOU LOOK AT & THINK, "I WISH YOUNGER ME WOULD HAVE KNOWN THIS WAS POSSIBLE?"
I always wanted to be an astronaut but due to lack of any space education in Africa it was not possible. I chose the next best thing to become a pilot. There is so much more stem education in the space field aviation and other industries for children today. If we had those opportunities when I was younger I probably would have been able to achieve my ambitions of becoming an astronaut.However, I have no regrets becoming a pilot and absolutely enjoy my career.
WHY DO YOU LOVE WORKING IN STEM?
Seeing the smile on the faces of children who struggle with education systems in Africa. Carrying out STEM workshops and talking to them encouraging them is the most rewarding satisfying feeling. Education is a powerful tool! My goal is to promote STEM throughout Africa.
BEST ADVICE FOR NEXT GENERATION?
Aspire to whatever your desire is that you want to become. The sky is the limit you can achieve anything you want. STEM will give you the tools and foundation towards the next steps in your life.
"Education is the most powerful weapon you can use to change the world" - Nelson Mandela