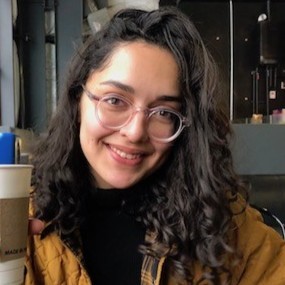 I am an engineer and project manager. My company manufactures autoclaves for aerospace and defense companies. The engineering side of my job involves 3D modeling, running finite element analyses, drafting engineering drawings, performing calculations, and providing support to the manufacturing shop when they need additional clarification or guidance. The project management side includes interfacing with my customer, providing weekly updates, keeping the schedule up-to-date, holding other departments accountable for their deadlines, ordering and keeping track of all fabrication components, problem-solving, and more.
Why did you choose this field?
I knew I wanted to go into STEM most of my life. From a practical standpoint, I knew engineering had decent pay and job security. My dad was a mathematician and programmer and always encouraged my STEM side. I did well in math and science at school which encouraged me further. One of my biggest inspirations was my highschool chemistry teacher. She had a major impact on me; she was like a mentor and loving aunt at the same time. It really helped to see a woman in a STEM role from an early age. I eventually decided on mechanical engineering because it seemed like a broad category of engineering, and I would have a somewhat larger range of jobs to choose from.
What do you look at and think, "I wish younger me would have known this was possible"?
Honestly, putting myself out there and finding an engineering job is a pretty big one. I swallowed my fear and went to career fairs and talked myself up to companies, although at the time I did not feel I had experience worth bragging about. Another would be standing up for myself and my work at a company surrounded by older and more experienced (mostly) males. I have always tended to be a quiet, non-confrontational person. But at my job I learned to be headstrong and advocate for my projects and ideas. I am proud of myself for climbing out of my shell to where I am today.
Why do you love working in STEM?
I love problem-solving, and conveniently it is at the core of what I do as an engineer.
Best advice for next generation?
I would say try to not be discouraged by the disproportionate ratio of men to women. It is far too easy to feel like an impostor as a woman in STEM, and I know it can dissuade many from fully pursuing it. But the only way to change the status quo is to actually go for it. Another thing I would advise is to find and reach out to women in established STEM roles. Women mentors were the best source of guidance and inspiration for me, as they are living proof that it is possible to be a successful woman in STEM.
Inspo quote / fun fact / role model