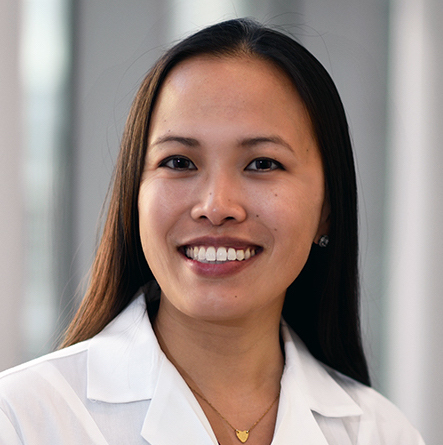 Assistant Professor, University of Texas Health Science Center
Find your people, don't let anyone stifle your curiosity or creativity.
I am a physician-scientist specializing in Maternal-Fetal Medicine (AKA high-risk obstetrics). My research areas include: the biology of preeclampsia, how the amniotic fluid environment affects fetal development, and disparities in maternal and neonatal health.
WHY DID YOU CHOOSE THIS FIELD?
As a Molecular and Cell Biology major at UC Berkeley, I became very interested in molecular mechanisms of disease, which led me to medicine. I didn't realize until late in medical school how much I enjoyed building relationships with patients, but also surgery. OB/GYN had encompassed everything, including the fascinating science. I wanted to subspecialize in Maternal-Fetal Medicine to become an expert and manage the toughest cases.
WHAT DO YOU LOOK AT & THINK, "I WISH YOUNGER ME WOULD HAVE KNOWN THIS WAS POSSIBLE?"
I was the first in my family to go to medical school. Like many others, I suffer from imposter syndrome - it's the anxiety that someone is going to figure out you don't belong or aren't as smart or successful as you should be at your professional level. So it was big deal for me to get my first small research grant. I needed that confidence boost to realize I could compete in academia.
WHY DO YOU LOVE WORKING IN STEM?
I love basic science research because the next discovery or piece of exciting data is just around the corner. The training provides the tools to apply your curiosity to any fundamental question that interests you. In my clinical field, not many people pursue the basic science career path because the clinical work is so intensive. But the questions in pregnancy and fetal development are fundamental to life itself and impact so many people; how can anyone not be excited by this?
BEST ADVICE FOR NEXT GENERATION?
There are many external factors and barriers for women in science and medicine, but don't be deterred if you have the gut feeling that this is what you should be doing. Don't waste your time with people who give bad advice or are negative. Find your people, don't let anyone stifle your curiosity or creativity, use rejection as a motivating force to prove to yourself and others that you indeed have what it takes, get comfortable with being uncomfortable, pay it forward.