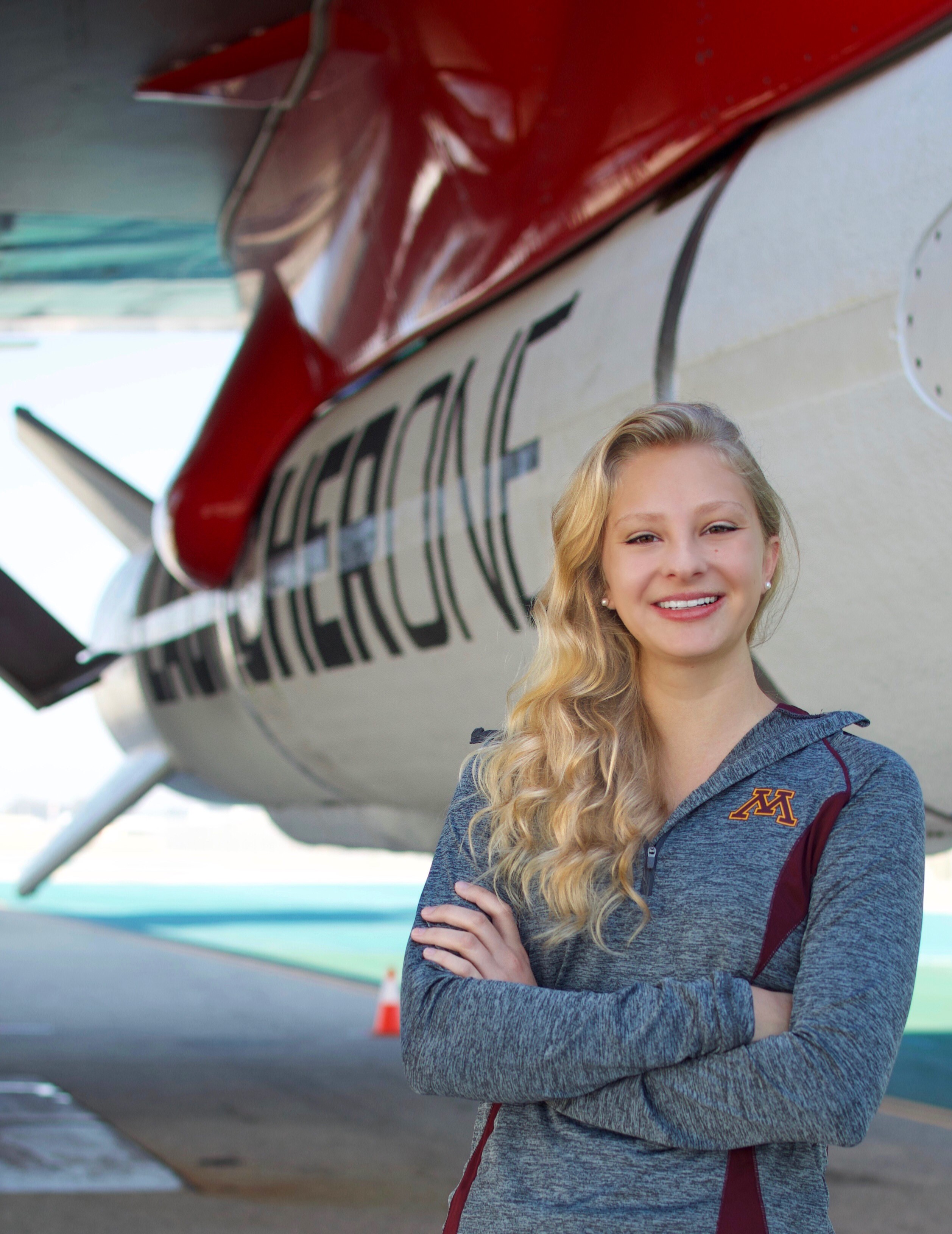 Rocket Propulsion Design & Analysis Engineer, Virgin Orbit
Look for your dream job and then backtrack to figure out what degree(s) will help you get there.
I work on the structural design of our rocket engines, so while most Propulsion Engineers are concerned with propellants and combustion, I am concerned with keeping the engine in one piece. I get to design parts for our engine starting with a "blank page" and often take them through the whole process of design, analysis, testing, and integration onto the engine and rocket.
WHY DID YOU CHOOSE THIS FIELD?
I have always had a passion for design, as a kid I was constantly designing things - elaborate block towers, cardboard carnival games, piles of craft projects, pretty much anything I could. As I grew up and learned more I realized that engineering allowed you to use science and math to design even more amazing things. Once I started my first engineering internship I realized that there are a variety of roles within engineering and "Design Engineer" was just one of them-- so my goal became a little more specific, I wanted to be a Design Engineer. I chose Aerospace Engineering as my major in college because I have always been fascinated with aviation and space exploration, I figured one of the coolest things I could ever get to design would be something for an aircraft or spacecraft. While this is what I'm doing right now, I think its important for young people to understand that you don't have to work on just one thing for your whole career, you can move around and work in many different fields. Right now I am working on rockets, but if I wanted to I could pivot and work on airplanes, cars, consumer products, or even Disneyland rides. Engineering degrees provide a lot of flexibility, so it's nice to know that you have a lot of options with one degree.
WHAT DO YOU LOOK AT & THINK, "I WISH YOUNGER ME WOULD HAVE KNOWN THIS WAS POSSIBLE?"
I never could have imagined getting to work on such interesting stuff so early in my career. I was able to work on designing parts that go to space pretty much right after graduating college at 21. Obviously as a very new engineer you rely on more experienced colleagues to guide you and review your work, but the fact that I got to put my name on something and that part was mine was truly incredible.
WHY DO YOU LOVE WORKING IN STEM?
I love working in STEM because I get to use my creativity to solve complicated problems. I love that I am challenged every day and that I am able to continue learning in my career. When I look back I am always a better engineer/designer than I was 6 months ago, and that continued progress is very motivating and satisfying.
BEST ADVICE FOR NEXT GENERATION?
When you are trying to decide your future career look beyond college majors. Look for your dream job and then backtrack to figure out what degree(s) will help you get there. If you have chosen a major make sure you understand the types of jobs that are available for people with that degree so that you are working towards a job you really want. If you are striving towards an end goal it will be easier to stay motivated when classes get tough during your studies. Also know that most of the time getting through a STEM degree is more difficult, stressful, and exhausting than it is to actually work in a STEM job-- working hard on your degree is an investment in yourself that will pay dividends for the rest of your life.
"If somebody offers you an amazing opportunity but you are not sure you can do it, say yes – then learn how to do it later!" - Richard Branson

(To add to this, if people believe in you enough to give you the opportunity, you probably deserve it! Never let impostor syndrome or self doubt stand in the way of your career.)