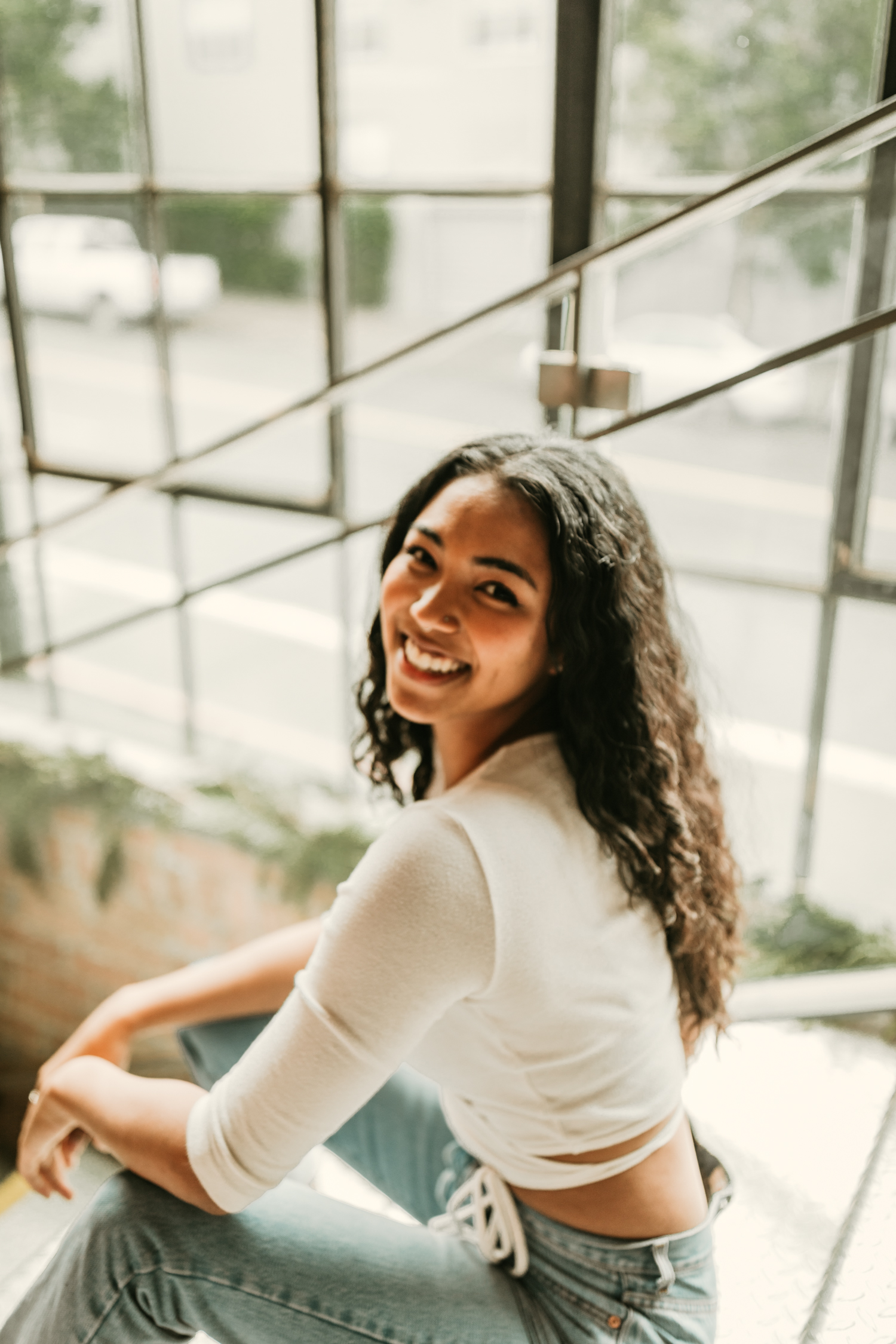 Software Engineer, USRA, NASA Ames
Know you are more than capable.
I have been working on software for Air Traffic Management. This software is to help relieve the already stressful jobs of air traffic controllers and ramp controllers by creating a platform where they can more clearly communicate and ensure that flights are getting to their destinations in an efficient manner. Our software not only creates an easier platform for communication, but we also try and make predictions with involved algorithms that can help schedule flights more efficiently so we are saving more time and more fuel. If you have ever sat on a plane for a very long time waiting to take-off, we are trying to rid of that happening as often. I personally have been working on the front-end of the software to make sure everything the client (actual controllers and the FAA) wants is included.
I have also been bouncing around to different teams on my project, gaining more insight on how we test our entire system (system engineering) and how we analyze how well our system is making predictions (data analytics/data science).
WHY DID YOU CHOOSE THIS FIELD?
When I was younger my dream job was anything at NASA. Until this job I had absolutely no prior knowledge of the world of aviation beyond flying in planes myself. It wasn't until my senior year of college when I found out one of my volleyball teammates had a step dad that worked at NASA. He was gracious enough to give me a 2-hour tour and introduce me to someone I would later reach out to on LinkedIn about a job. I never thought I'd actually get to work at NASA and I definitely never imagined my line of work would be in the field of aviation. However, ever since I was younger I always enjoyed learning new things and applying what I learned to real world problems. This job was my first Software Engineering job out of college and I truly learned more about aviation and about the world of coding since I was actually applying it to something!
WHAT DO YOU LOOK AT & THINK, "I WISH YOUNGER ME WOULD HAVE KNOWN THIS WAS POSSIBLE?"
My current job. I used to daydream about getting a job at NASA and I would actually tear up a bit. It felt so far away and I became content with just the idea of it. I wish younger me knew that if you keep at it and reach out to those who are in the field for more information and guidance, then a LOT more is possible.
WHY DO YOU LOVE WORKING IN STEM?
I love working in STEM because there is so much to learn constantly. This goes for any field outside of STEM as well. I wake up looking forward to challenging the world around us and how we interact with it. I also just love learning what other people in STEM are doing, even if most of it goes over my head.
BEST ADVICE FOR NEXT GENERATION?
My advice to the next generation of girls in STEM is to know you are more than capable. There will be hurdles that others put in front of you and hurdles you put in front of yourself. Asking for help or just talking to other girls who are also pursuing STEM is so important. There were only 3 other women in my Computer Engineering classes in College and we would often vent about self-doubt only to realize we are doing amazingly well!
Also STEM is very broad. You don't have to be a coder! There are so many amazing fields to get into.
"I like to learn. That's an art and a science." - Katherine Johnson \| NASA Mathematician