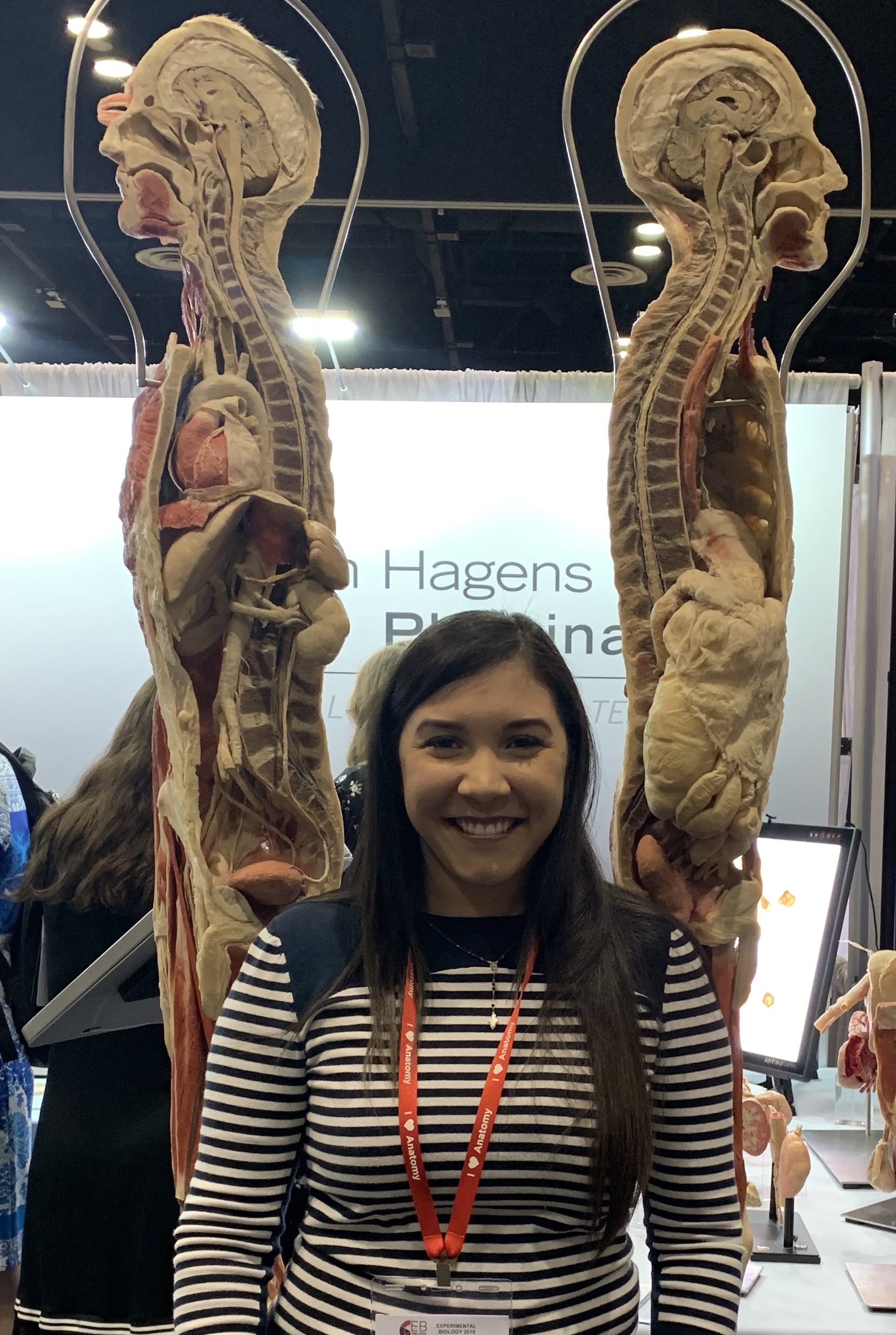 Jailenne I. Quiñones-Rodríguez
Ph.D. candidate, Universidad Central del Caribe - School of Medicine
Always remember you are not defined by your circumstances.
I am an anatomist, currently working on my thesis project focused on neuroanatomy.

I study the intricate connections of neurons by using modern techniques, including super-resolution microscopy and genetically encoded markers for electron microscopy, for the quantitative analysis of neural connectivity. There is currently no published literature regarding the use of these recent techniques on neural connections.
Thus, my thesis would be innovating in this field and would be considered a major advance for a quantitative understanding of the molecular composition of cell organelles.
WHY DID YOU CHOOSE THIS FIELD?
As the time approached for me to set my personal and professional goals, I made a conscientious decision to enter a field that would provide me with a sense of achievement and, at the same time, produce a positive impact on mankind. Born in Yauco, Puerto Rico in the early nineties and raised by a hard-working mother, I learned the meaning of work hard and persevering to achieve goals. These are the lessons I have been practicing since I can remember.

During my bachelor's education, my interest and fascination for life science steadily increased, and I realized the potential of life science for our society in particular for health care. I have always been interested in the human body and intrigued by how the complex and diverse mechanisms of the human body work in a group, enabling an individual to function effectively and efficiently. From simple cells combining together to form tissues, organs and the entire human body, I believe it is truly a marvel of nature that such a complex mechanism and existing. This motivated me to join the Molecular and Cell Biology Ph.D. Program at Universidad Central del Caribe (UCC). Also, I got my master's in Biomedical Sciences in Anatomy and Cell Biology and currently, I am a fifth-year Ph.D. candidate in Cell and Molecular Biology with a focus in Neuroanatomy.
WHAT DO YOU LOOK AT & THINK, "I WISH YOUNGER ME WOULD HAVE KNOWN THIS WAS POSSIBLE?"
Being a first-generation scientist, I am very proud of how far I have come and the journey I have experienced so far. I am sure, the girl I was 15 years ago, would be extremely proud of everything I have been able to achieve by working hard and with perseverance.
WHY DO YOU LOVE WORKING IN STEM?
As a trainee, science helps me to understand myself and the world around me. Instead of just accepting the world as it is, science gives me the exact reason why things are the way they are.
Everyday life is constantly driven by professionals from different STEM programs. Science, technology, engineering, and mathematics play a role in everything from creating new ways to promote aquaculture to the design of a bridge by a civil engineer. Being on the cusp of modern technology and using a STEM education benefits the world and has an important impact on local, national, and global matters.
BEST ADVICE FOR NEXT GENERATION?
"It always seems impossible until it is done". This quote comes from Nelson Mandela, who certainly earned the right to speak about perseverance and hard work. The seemingly impossible is something you can accomplish. You have done it before, and it is important to remember that.

Moreover, always remember you are not defined by your circumstances. You are more than what happened to you. Have enough confidence in yourself and courage in the strength you possess to do what needs to be done in order to create the life you want for yourself.
"Never give up on a dream just because of the time it will take to accomplish it. The time will pass anyway"
-Earl Nightingale