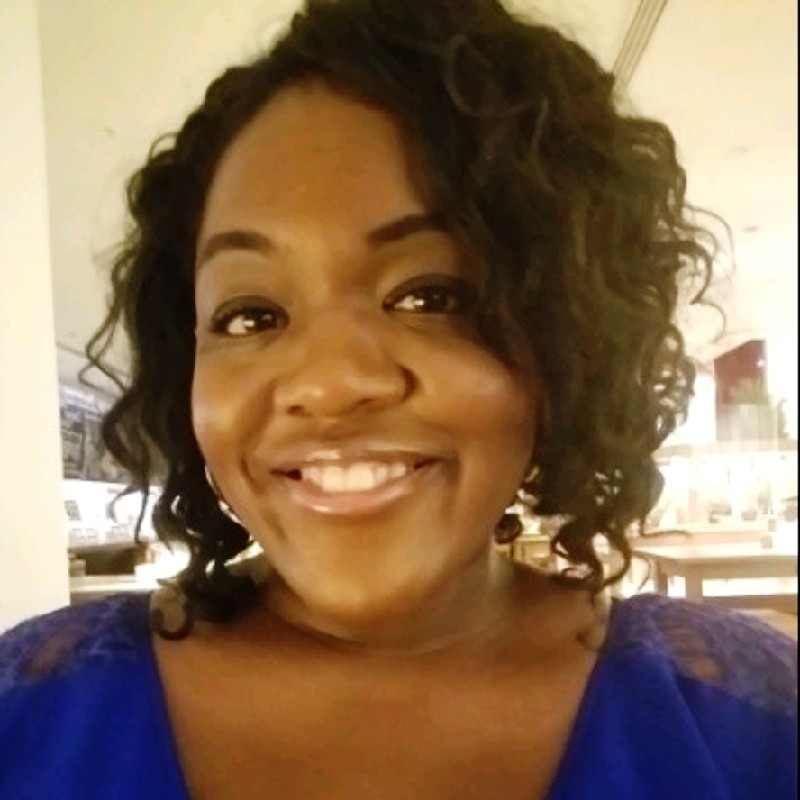 Digital Content Publisher, Anthem
Do as much hands-on as you possibly can!! That's the best way to learn.
I add and help update and manage the content -- webpages, text, images, videos, and documents -- on websites using content management systems. I also help strategize what should be placed on websites, where, and in the best and most efficient way.
WHY DID YOU CHOOSE THIS FIELD?
I originally got into this kind of work as a preteen -- creating a fan website for my favorite music group at the time, Immature (not to date myself or anything!). I taught myself HTML and other website-building knowledge to help further grow that site and online presence in the next several years that followed. Years later, in college and as a journalism and mass communication major (at North Carolina Agricultural and Technical State University -- Aggie Pride!!!), I was an editorialist and writer for our school newspaper. My sophomore or junior year, the online editor for the paper was graduating, so they needed someone to step into the role for the upcoming year. The online editor then knew I'd had some web knowledge and recommended me, so I accepted the position and was online editor until I graduated! Once out of college, I was looking mainly for reporter positions, based on my degree, but also kept an eye out for digital opportunities based on the knowledge and experience I'd acquired both in my personal time and for the school newspaper's site. It just so happened, a digital position was what showed up first (an occurrence for which I am eternally grateful) -- it was for an online editor/publisher for a city newspaper's website. I applied for and got the position, and the rest is history -- I've been in digital since!! And my journalism background has also allowed for positions along the way to do not only technical but also creative work as a copywriter/content writer and content strategist as well.
WHAT DO YOU LOOK AT & THINK, "I WISH YOUNGER ME WOULD HAVE KNOWN THIS WAS POSSIBLE?"
There seems to be so much possibility in digital apps. To see how far the likes of Facebook and Google have come since the beginning of my adulthood (I'm now 35) is astounding. And those are just a few among many sites/apps/tech companies that have greatly grown and thrived. There are many others that are much smaller in "size" but still highly successful and doing their own growing, and all it takes is one idea. I think my younger self who created that fan site would've had so much fun diving into the limitless possibility of the app world. All you need is a little imagination and one good idea.
WHY DO YOU LOVE WORKING IN STEM?
It is fulfilling to have a role that helps others stay informed and engaged with a company and to take advantage of its various products and services. It is also cool to explore the different areas of technology as part of my job, run into technical obstacles here and there that I have to figure out and then the satisfaction of figuring it out, and continue to learn and grow in that knowledge for my own personal and professional benefit every day. Also, as an introvert, it's nice not having to interact with people in person all the time! Everything I do for work is behind a computer screen, including a lot of my colleague interactions (the others being just over the phone). I know that isn't always the most ideal -- it's healthy to have some face-to-face human interaction from time to time -- but for an introvert, it can definitely be a plus!
BEST ADVICE FOR NEXT GENERATION?
Do as much hands-on as you possibly can!! That's the best way to learn. Think of cool ideas, seemingly impossible ideas, and then start working on how you might make them possible. Think outside the box. Imagine. And soak in as much knowledge as you can by reading, observing, and talking with others in or also interested in the field or whatever kinds of positions you're considering.

Also, everything in life needs a woman's touch and balance. Be apart of that balance for STEM. It's pretty cool to be a woman who has certain knowledge and skills in those areas -- knowledge and skills many others in the world don't and would kill to have!!!
"Be yourself. Everyone else is already taken."