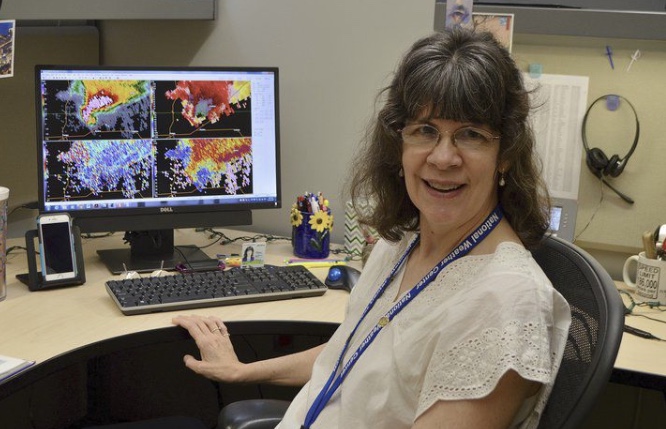 I'm a weather radar meteorologist collaborating with radar engineering research scientists. I guide our research on phased array radar to make it relevant to National Weather Service meteorologists.
Why did you choose this field?
I grew up believing since I was a girl, I had no talent for math or science. Thanks to a high school teacher who encouraged me, and being exposed to sever weather as a child in Oklahoma, I worked hard and became a meteorologist.
What do you look at and think, "I wish younger me would have known this was possible"?
In education, earning my M. S. in Applied Math. In life, learning that I did not have to prove myself over, and over, and over!
Why do you love working in STEM?
I never stop learning. The atmosphere keeps us humble, and weather radar is preposterously difficult to get right. When National Weather Service meteorologists use radar effectively to issue severe weather warnings, I had a tiny contribution. They make me so proud!
Best advice for next generation?
There will be those who will not take you seriously. Ignore them. Never stop looking for mentors, and always be willing to help others along the way. Work hard, and own your successes.
Inspo quote / fun fact / role model
"No one can really know what you are called to or what you are capable of but you. Even if no one sees or understands, you are irreplaceable." Mark Nepo