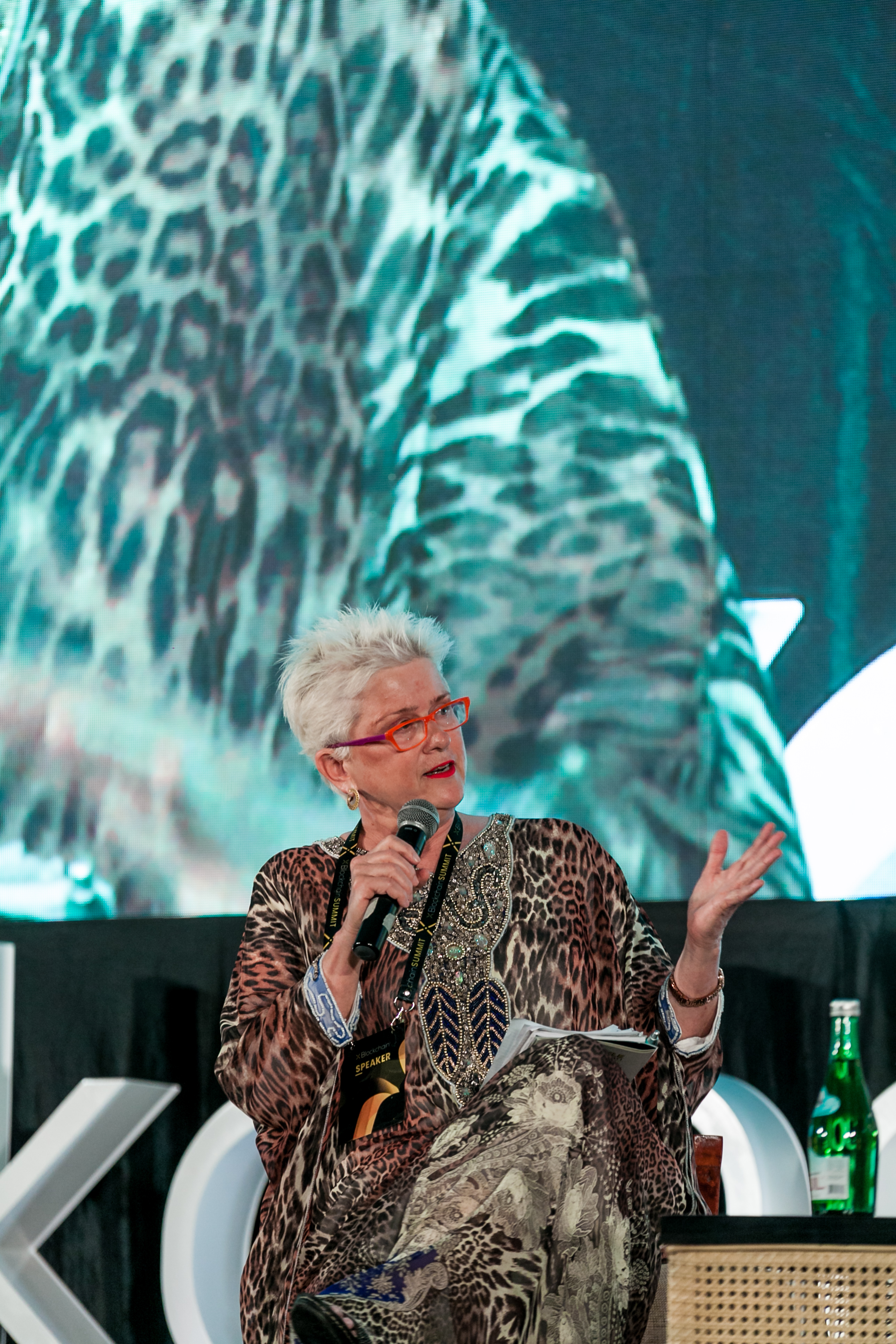 Co-Founder and Chief Inspiration Officer, Fintech.TV
If you look for a glass ceiling, you will find it. If you look for the blue ocean, you will find it.
Fintech.TV was launched to deliver the latest news and emerging trends covering the exponential changes occurring in business, finance, digital assets, technology and sustainable investments. FINTECH.TV offers two dedicated channels – the Digital Asset Report and TheIMPACT. FINTECH.TV brings integrity, trust and expertise to industries that are disruptors – in every aspect of life ...the story of tomorrow. As Chief Inspiration Officer, I work at all levels from global to local to get traction and motivate governments, corporations and international agencies to lean in and help shape technological transformation at scale. At a global level I speak, write and advocate, getting ideas and information out there. I am very excited about working to build FINTECH.TV as a leading platform for high quality, curated knowledge about frontier technologies and social impact.
WHY DID YOU CHOOSE THIS FIELD?
In 2016, my son told me to learn about Blockchain – he said it would change everything. As I started to understand it, I realised how transformative it could be for the bottom billion. I realised that Blockchain if deployed and scaled could help solve some of the global problems of our time.
I am continually inspired by the benefits that Blockchain can bring to the bottom billion "invisible" people on this planet.
Think of the promise of technology – with only a 2G mobile phone – poor women can have access to: money, identity, micro grid solar power, direct access to sell produce and handicrafts globally, crowd funding money for projects, information on antenatal care visits, access to subsidies from government and a democracy platform to improve citizen engagement with the government. That is inspiring! To empower a woman is to empower a nation. A woman will invest in her family and her community. Educated women are more likely to contribute to economic growth.
I want to be a driving force to collaborate and make the promise of technology real for poor women and girls around the world. The potential for technology to improve the lives of women and girls is immense.
WHAT DO YOU LOOK AT & THINK, "I WISH YOUNGER ME WOULD HAVE KNOWN THIS WAS POSSIBLE?"
I say to young women – "embrace technology, it is your future." The biggest challenge is fear - fear of failure, fear of not fitting in, fear of not being good enough, fear of working in a male dominated industry. We all have fears. But we can overcome them. Find your passion and follow it.
WHY DO YOU LOVE WORKING IN STEM?
I believe that technology can transform the world for the better, and I want to empower that change. If my voice can help people understand the potential, if my wisdom can help start-ups do better, if my energy can inspire others - I will be happy.
BEST ADVICE FOR NEXT GENERATION?
If you look for a glass ceiling, you will find it. If you look for the blue ocean, you will find it. I never looked for the glass ceiling and I never found it.
Never give up. (Winston Churchill)