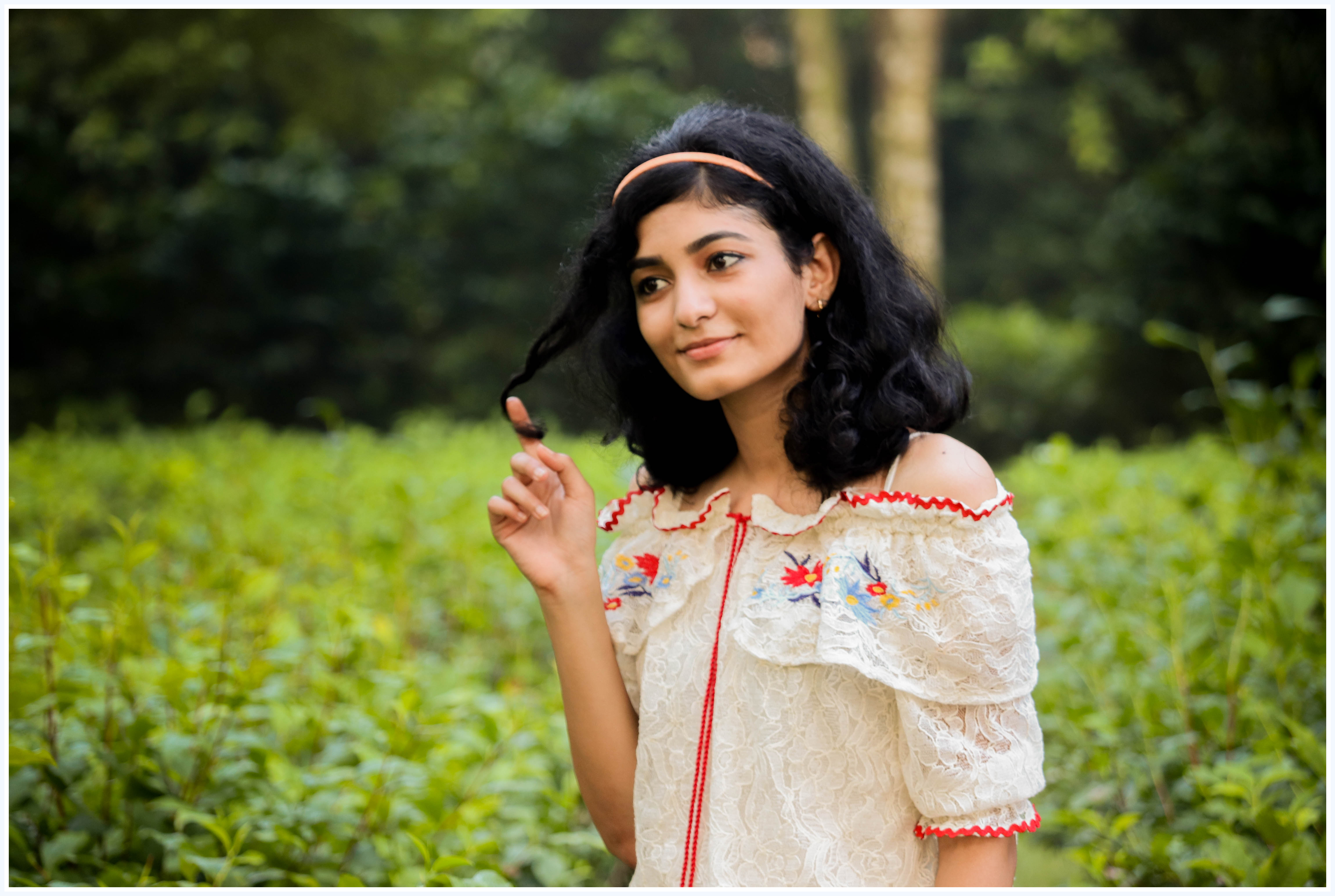 Student, Department of Aerospace Engineering, Indian Institute of Technology
Read books or watch videos that beautifully and creatively show how STEM applies in our daily life.
Research and study Aerospace Control Systems and Robotics
WHY DID YOU CHOOSE THIS FIELD?
As a young girl growing up in Bangalore, India, I had a few close contacts of people who worked in the prestigious Indian Space Research Organisation(ISRO) and related labs which meant I could go often as a visitor for the various programs and exhibitions conducted by these organizations. Every visit introduced me to something new and wonderful about space and technology which naturally strengthened my passion for Aerospace Engineering. Watching the scientists on television, working hard for every space endeavor, the numerous Aero India air shows and aeronautical exhibitions my parents took me to as a child were exciting and had a huge sense of importance to it: the men and women showcasing their constant effort to put India at the forefront in this field. The high point here was meeting and interacting with the former President of the country, Dr. APJ Abdul Kalam at the 2012 National Children's Science Congress opening ceremony that had confirmed my decision to contribute to this ever-developing field.
I worked for that dream and got myself a solid launchpad into this field by obtaining admission into one of the best institutes in the country, Indian Institute of Technology (IIT) Kharagpur, in its five years integrated Bachelors and Masters (Dual Degree) program in the Department of Aerospace Engineering. Since then, there was no looking back.
WHAT DO YOU LOOK AT & THINK, "I WISH YOUNGER ME WOULD HAVE KNOWN THIS WAS POSSIBLE?"
On looking back, I wouldn't have imagined getting the prestigious National Talent Search Scholarship in grade 10, and go on to be selected for an all sponsored educational trip to Japan the following year. I also never expected to get a top position in the All India Senior School Certificate Examination and get into my dream university, Indian Institutes of Technology to major in the fascinating field of Aerospace Engineering and pursue my dreams of breaking into the ever challenge robotics research arena. I'd say my younger self would be overwhelmed by what she would achieve later on in life. I'm really grateful for it all.
WHY DO YOU LOVE WORKING IN STEM?
In my freshman year, I was exposed to introductory aerodynamics and satellite technology. I later got selected into the Kharagpur Robosoccer Students Group- a Students' research group comprising of a bunch of ardent robotics technocrats working together to build autonomous soccer-playing robots.
I found the vast potential Unmanned Aerial Vehicles(UAV) has in the purview of the latest research. The way robotics and AI are changing the current technological landscape is astounding. There is a huge potential for innovation and creative thinking. Biology inspires humans to create nature mimicking safe solutions to the problems the world faces. The way a school of fish collaborates to scare off a larger enemy or a flock of birds navigating their way over large distances have inspired humans to create multiple mini-robots, be it mobile ground robots or swarms of aerial rotorcrafts working together to help humanity.
BEST ADVICE FOR NEXT GENERATION?
My best advice for girls in STEM would be to be curious and question every phenomenon occurring around you, be it natural or man-made. Find out how and why things work. Tinker with items you find in your lives and see what they could be used for and find ways to solve problems local to you. I would say a great start would be read books or watch videos that beautifully and creatively show how STEM applies in our daily life.
"Life is not easy for any of us. But what of that? We must have perseverance and, above all, confidence in ourselves. We must believe that we are gifted for something, and that this thing, at whatever cost, must be attained." - Madam Curie