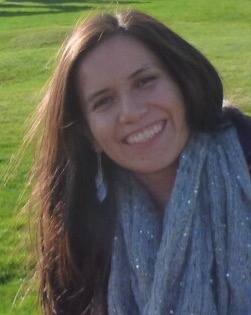 Jennifer Andrea Yépez Alulema
MSc. Computer Forensics & Cyber Security and Professor at Universidad Politécnica Salesiana
Maths and science are fun, and this field needs you.
I teach Programming, Databases, Human-Computer Interaction and Cybersecurity to students who pursue Engineering in Computer Science degree.

I also promote some initiatives in my University to increase and support the participation of women in engineering.
WHY DID YOU CHOOSE THIS FIELD?
Since I was a child, I liked math, and when I finished high school, I had a computer for the first time; then, my curiosity about Computer Science started.

At the end of the undergraduate degree, I was very struck by the television series about cybercrimes. At the same time, I had the opportunity to get a scholarship to study my master degree abroad. When I was looking for a programme, I found the master of science in Computer Forensics and Cyber Security and then, I discovered my passion for that field of my career. This field is challenging and sometimes require hard studying to keep updated; however, I love it, and I want to continue improving on it.
WHAT DO YOU LOOK AT & THINK, "I WISH YOUNGER ME WOULD HAVE KNOWN THIS WAS POSSIBLE?"
To study in London, UK. I used to dream about getting a degree abroad; but, I took me years to be brave enough to apply for a scholarship and to decide to leave my home to achieve my dreams.

I was scared at the beginning because it was the first time I lived alone and also had to speak another language; however, that experience showed me all the strength I have, and if I work for any dream I can achieve it.
WHY DO YOU LOVE WORKING IN STEM?
Last days we celebrate the Women in Engineering Day and the motto was "Shape the World", and that's the reason why I love working in STEAM. As an engineer, I can shape the world with technology. I can learn new things; for example, how to avoid data privacy problems on social networks, and my new knowledge can serve to help the community.
BEST ADVICE FOR NEXT GENERATION?
Maths and science are fun, and this field needs you. At the moment, there is a gender gap in STEAM, and we need to narrow this gap because every professional area needs the female point of view. STEAM is challenging, and you can be scared at the beginning; however, women are smart and strong enough to be excellent professionals.
"Always stay true to yourself and never let what somebody says distract you from your goals." (Michelle Obama)