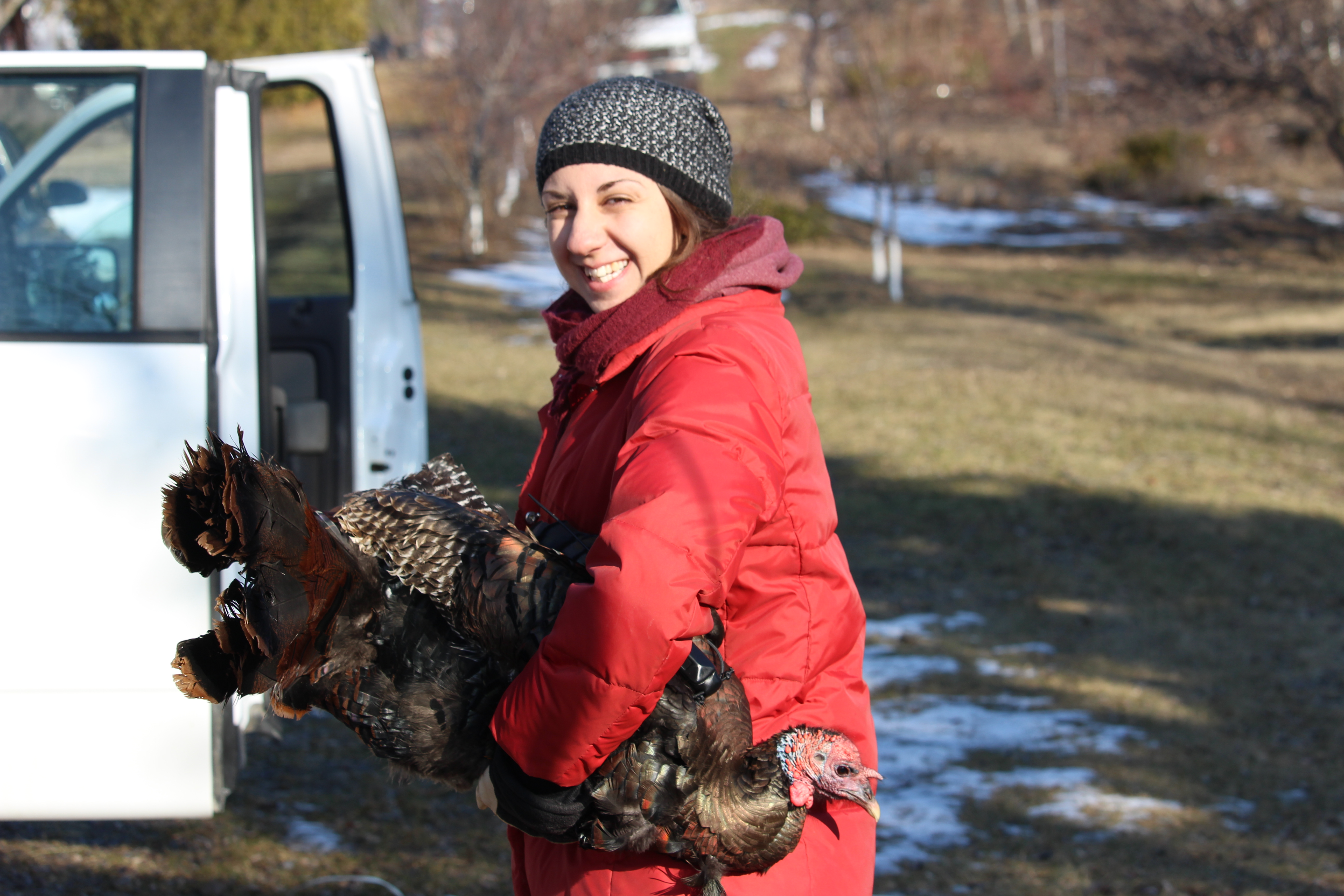 I study wild turkey social structure and behaviour. I trap wild turkeys and fit them with GPS transmitters that allow me to track their movements throughout the year and learn about where they are going and who they are spending time with. I also collect blood samples from turkeys which allows me to learn about how different flocks are related to one another.
Why did you choose this field?
I was in University for journalism and was enrolled in a general ecology course to fulfill a degree requirement. I realized that I enjoyed learning about biodiversity and conservation in this ecology course more than any topic in any of my journalism courses, so the next year I switched into a conservation biology program at the University of Toronto and haven't looked back since!
What do you look at and think, "I wish younger me would have known this was possible"?
In high school I never would have thought that one day I would complete a Bachelor of Science degree, let alone be on my way to completing a PhD! I have had so many amazing opportunities to study wildlife in natural environments abroad and close to home. I have tracked jaguars in Guyana, monitored endangered songbird nests on the Canadian west coast, and made new discoveries about moth behaviour just an hour north of my hometown. For me, seeing wild animals in their natural habitat is what it's all about, and the idea that I get paid to do something I absolutely love never ceases to amaze me!
Why do you love working in STEM?
What I love most about working in STEM is that I am able to continue to learn and challenge myself every day. I love the opportunity to study things that no one has studied before, and perhaps even discover something new! I also enjoy the challenge of communicating these, sometimes very complex, new discoveries to the public. Making new discoveries is futile if not shared with the world!
Best advice for next generation?
Believe in yourself. There is a lot of failure in science because it is all about doing things that no one has ever done before. Experiencing failure in science does not mean that you are not a good scientist. It just means that you learned what doesn't work and need to keep trying to figure out what does!
Inspo quote / fun fact / role model
"It is not rejection that defines you, it is how you respond to that rejection."