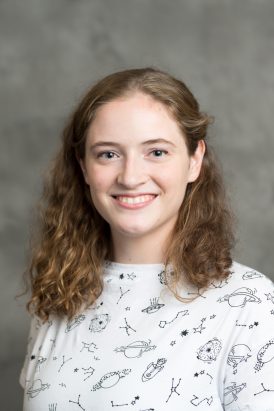 Graduate Student in Astronomy and Astrophysics, University of Michigan
All you really need is confidence in yourself and the passion and motivation to work hard to achieve your goals.
For the past two years I've been a professional student. I've been paid a full salary and tuition to take classes in astronomy and astrophysics in addition to a bit a teaching Astronomy 102 and research when I have the time for it. I will continue to be a grad student for 3-4 more years but I will be focusing on my own research from now on. My research consists of simulating protoplanetary environments and reproducing observations in order to understand the theory behind what we see.
WHY DID YOU CHOOSE THIS FIELD?
I feel in love with astronomy while participating in my high schoool's science olympiad. In this club I got to explore many different science topics, but astronomy was always the coolest event and the topics I learned every year captured my imagination. I then spent a week in Tucson Arizona and attended astronomy camp. We got to live on Kitt Peak and do mini-research projects and all our counselors were real astronomers. I knew I wanted to be like them.
WHAT DO YOU LOOK AT & THINK, "I WISH YOUNGER ME WOULD HAVE KNOWN THIS WAS POSSIBLE?"
I have written two scientific papers and won a fellowship and a grant, fully funding my graduate career. High-school me NEVER would have thought I could achieve that.
WHY DO YOU LOVE WORKING IN STEM?
I love the idea of discovering something new about the universe, or piecing together the puzzle of how we came to exist here on Earth. The idea that I could help answer this fundamental question is really exciting. Day-to-day, I'm excited to go to work because I like my colleagues and advisors. They all inspire me to work hard and I love to experience all of our individual passions about our science.
BEST ADVICE FOR NEXT GENERATION?
STEM needs you. We need more diversity, because with diversity comes diverse thinking and ideas and ways to solve problems like never before. Getting into STEM can be really hard and disheartening. Not every day is super rewarding, but all you really need is confidence in yourself and the passion and motivation to work hard to achieve your goals.
"Nothing in life is to be feared, it is only to be understood. Now is the time to understand more, so that we may fear less." ― Marie Curie