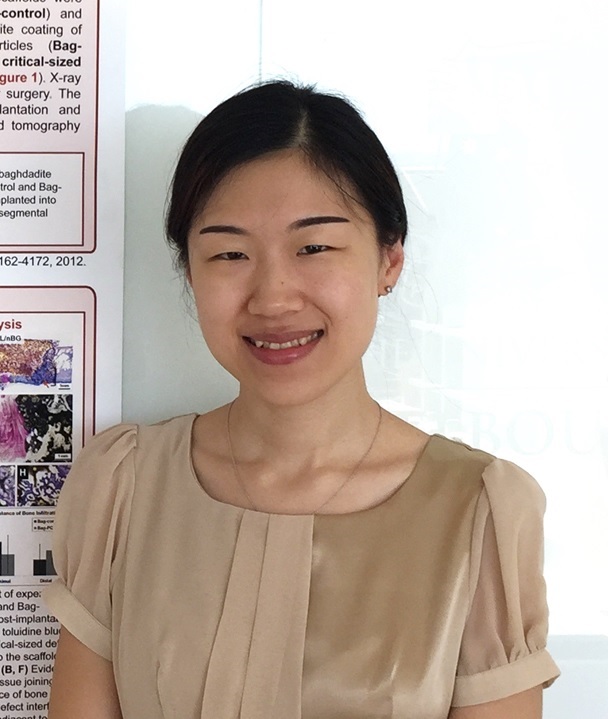 Lecturer, University of Technology Sydney
Have the courage to break barriers and never stop trying!
I'm based at the School of Biomedical Engineering at UTS. I have lots of interesting and quite diverse roles! I spend most of my time doing research in the area of regenerative medicine (using various strategies to help the body do its own repairs), currently on using stem cells to develop a 'cure' for osteoarthritis (a really painful joint disease). This involves a lot of 'wet lab' work where I grow cells, mix different cell types with each other and see how they interact. I also spend some time teaching courses in biomedical engineering to undergraduate and postgraduate students, which involves giving lectures and coordinating learning activities, as well as supervise students for their own research projects. Additionally, I am involved in lots of engagement activities such as giving careers talks at high schools, contributing to activities of scientific societies in my field of research, and talking about my research to the public, all to help communicate science to the wider world and hopefully inspire our younger generation to pursue STEMM careers.
WHY DID YOU CHOOSE THIS FIELD?
My undergraduate and PhD degrees were all in biomedical engineering. However when I was finishing high school and came to the point of selecting a university degree, I actually had no idea what engineering was. I was always interested in science, medicine and technology but didn't know exactly what I wanted to do. I ended up picking a combined degree in biomedical engineering and medical science from the University of Sydney. I have to say it was a great choice! I love being a biomedical engineer - it is such a multidisciplinary field encompassing so many different areas of science, medicine and technology. Engineers are also unique in that they solve people's problems, are trained to approach things with an analytical mind, and gain lots of practical skills. I continued onto a PhD because I'm fascinated by the opportunity to do independent investigation and develop my own unique solution to a medical problem. Being in academic research is associated with a high degree of intellectual freedom, and I'm driven by a passion to discover new things that can help benefit the health and well-being of our community.
WHAT DO YOU LOOK AT & THINK, "I WISH YOUNGER ME WOULD HAVE KNOWN THIS WAS POSSIBLE?"
I received the University Medal for my undergraduate degree in Biomedical Engineering for being the top-ranked student in my cohort, and also an award for my Honours thesis from the Sydney Orthopaedic Research Institute for being the top thesis in biomedical engineering. These achievements were associated with a lot of hard work and trying to cope with self-doubt when faced with failures. If I could talk to my younger self, I would tell her to keep working hard and believe in yourself, even if at times it might be difficult to see what exactly you're working towards or when the future looks unclear. At least if you tried everything you can, you won't have any regrets regardless of the outcome.
WHY DO YOU LOVE WORKING IN STEM?
I love the ability to work together with people from different disciplines and backgrounds. The STEM fields really bring people together who have been trained in different disciplines and who are often multicultural, and it's great to see how everyone can contribute their own ideas and expertise to solve a complex problem by jointly developing a multidisciplinary approach. I really look forward to making new discoveries that can benefit human health with my amazing peers from all over the world and who all have different professional and cultural backgrounds. It's a real privilege to be a researcher in STEM as we can be exposed to these opportunities to collaborate internationally.
BEST ADVICE FOR NEXT GENERATION?
Believe in yourself and go for it! Whether a career is suitable for you or not comes down to only your individual preferences and talent, rather than your gender identity. STEM are such exciting fields to be in that you will be constantly inspired and motivated by the ability to make new discoveries, drive change, and improve the way that things are done for future generations. Resilience is also key - the most successful people also tend to be the ones who have faced the most challenges and failures, it's just that once they become famous we usually never hear about their setbacks. Have the courage to break barriers and never stop trying!
"A flower does not think of competing to the flower next to it. It just blooms." - Zen Shin