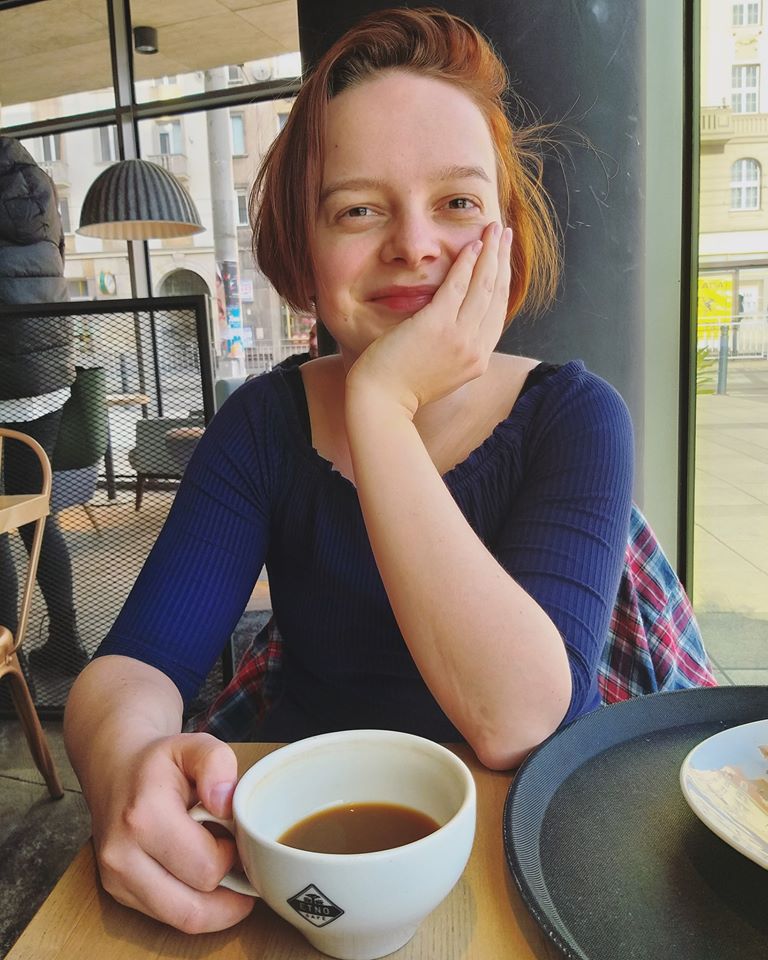 Intern at Andoya Space Center
Always check the facts.
Don't just assume that popular opinion is right.
I work with Research & Development departament. In short words my work is looking into new possiblities for various projects done by Andoya Space Center. If Alomar Observatory, which is a part of Andoya Space Center, wants to take a closer look at a possibility of automatic cloud detection in the skies overhead my job is to say what would it take to make it work. I take a look at what's available on site in terms of measuring equpiment, test ideas for improvement and most importantly look around the scientific community for the best tools and practices used by others in similar tasks.

It's problem solving at it's most flexible: I jump in and out of physics, programming, electronics, machine learning and anything else that is needed as long as it helps with the initial problem - cloud detection in this case.
WHY DID YOU CHOOSE THIS FIELD?
I was supposed to be an art historian.

I had a good background in arts and humanities, attended Highschool for Fine Arts, swallowed history books and were praised for my 'lightness of quill' in my essays. But through all that I always kept one eye at aerospace and physics, space exploration and particle accelerators. That was the dreamland, were other, more mathematically minded individuals could thrive.

For the longest time I felt like I do not have what it takes to succeed in STEM, I was a 'humanist' after all and one knows that those are two separate paths in life.

But that didn't stop me from offering my help to a Student's Aerospace Association at the Warsaw University of Science and Technology. At first I helped around the workshop, painted models, designed posters, slowly gaining more confidence and switchting to more technical tasks.

Year later I made my leap of faith and applied for "Quantum engineering" course at Wrocław University of Science and Technology, leaving behind the forgotten application for art history.

I was inspired to join STEM throughout my life through science festivals, science fiction and the pride my hometown takes in being the birthplace of Nicolaus Copernicus. But it wouldn't matter much if not for the warm welcome of other enthusiasts that made me realise that maths and physics is, contrary to the popular belief, like any other knowledge - available to all that wish to put in the work and learn.
WHAT DO YOU LOOK AT & THINK, "I WISH YOUNGER ME WOULD HAVE KNOWN THIS WAS POSSIBLE?"
My current position - I work, as a physicist, in the far North and I get paid well for it.

When I was younger I heard a lot of dissmisive comments on how physics won't pay my bills. How going into STEM is all fine and good as long as you're a java developer.

Now I know that while some flexibility and proactivity in job hunting certainly helps there is plenty to do for all kinds of specialists in the strangest places possible.
WHY DO YOU LOVE WORKING IN STEM?
I love life long learning. I hope it will never stops, and working in STEM constantly challenges me learn more and more.

And more then anything I love looking into questions that no one answered yet. You need to check something for the article you write, you dig through the available literature and then you see: "... the exact process behind it is still unknown." That's what makes my day.
BEST ADVICE FOR NEXT GENERATION?
Always check the facts.

Do they say that you won't find a job? Take a look at job offers. Or better even, talk to someone who already has your dream position - they will know best. You think that you won't get into the university you wish for? Check the requirements. Check what you can do to meet them.

Don't just assume that popular opinion is right.
"Things are only impossible until they're not." -- Captain Jean-Luc Picard