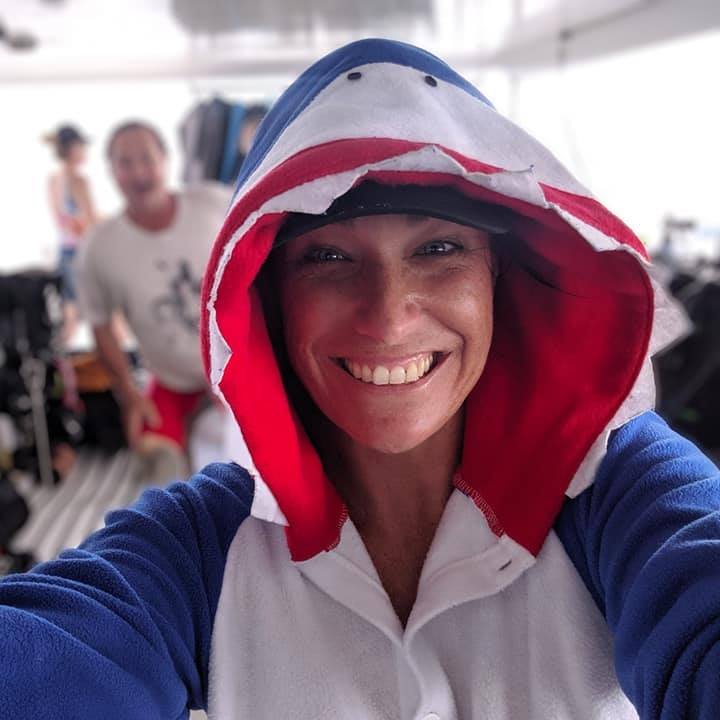 General Manager, Reef Check Australia
Know what you want and go for it.
I am a marine researcher specialising in coral reef ecology, citizen science and behaviour change. Underwater, I train divers in global reef health monitoring protocols; above it, I engage the community through hands-on research, education, and personal development to encourage everyone to become the best versions of themselves and to look after the planet.
WHY DID YOU CHOOSE THIS FIELD?
I knew I wanted to be a marine biologist at 9 years of age. I remember sitting on the steps at school, making a pinky promise to my best friend at the time, that when I grew up, I was going to save the world, and marine biology was the way to do it.
I grew up on the Sunshine Coast, exploring rockpools, wondering amongst the critters and seaweed, finding bugs and lizards and frogs to play with until I was old enough to surf myself. I travelled Australia and the world with my family, surfing and exploring wilderness areas.

I planned my high school subjects and did everything I needed to get into Marine Biology, and got into James Cook University in Townsville; a place very far away from surf spots, so I quickly took up other water sports such as wakeboarding, snorkelling and diving.

I volunteered at every opportunity; which took me to an array of exotic locations around Australia. I went onto do my honours in marine parasitology, and spent the next few years travelling Australia and the world, working at CSIRO, the QLD museum, The University of the Sunshine Coast, Christmas Island, and Mozambique; researching whale sharks, coral reefs and turtles.

Shortly after returning to Australia after volunteering for almost two years, I started volunteering for Reef Check Australia (RCA), an environmental charity. I have been with RCA since 2010, and am now the General Manager.
WHAT DO YOU LOOK AT & THINK, "I WISH YOUNGER ME WOULD HAVE KNOWN THIS WAS POSSIBLE?"
Working as a marine biologist, traveling the world on the search for whale sharks, following a passion to connect people with their environment, and truly living life to the fullest through every opportunity available.
WHY DO YOU LOVE WORKING IN STEM?
I love the diversity of the tasks. I am a researcher at heart, and I love thinking about how all the components of an ecosystem exist together, and then going for a snorkel, a dive or even a hike and watching it all in action. I love working with people who have a passion for the world around them, and I really enjoy connecting them to the world of science through hands-on research opportunities. I truly believe that we each create ripples through our decisions, and together those ripples create waves.
BEST ADVICE FOR NEXT GENERATION?
Know what you want and go for it. Don't worry about what the world around thinks. You know in your heart what it is you want to do. Don't get caught up in others' opinions, or titles. Stay true to who you are, and follow your passions. I believe in you.
'Find out who you are, and do it on purpose'
- Dolly Parton