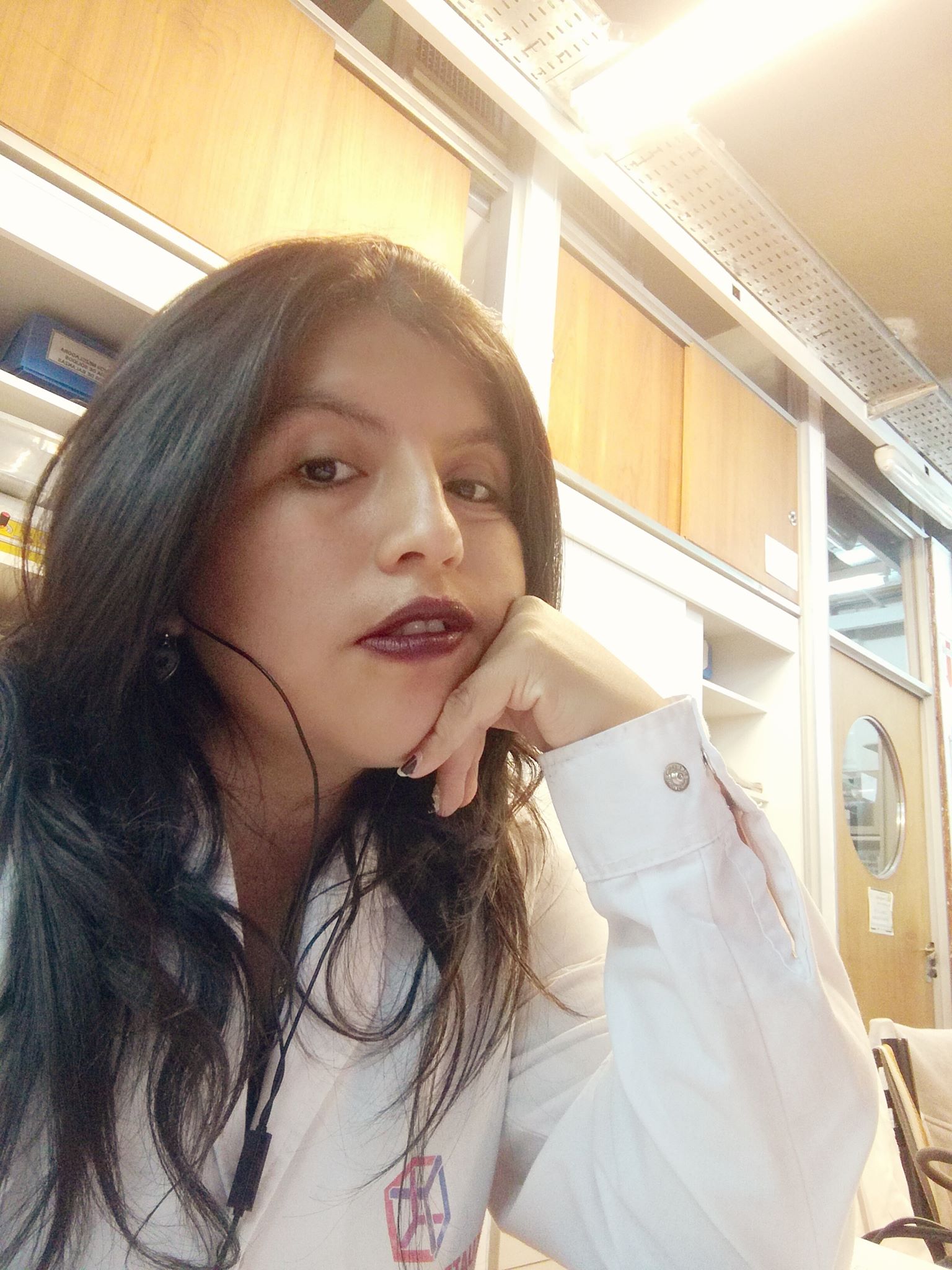 Currently I am dedicated to the development of polymeric films for the treatment of viral and bacterial diseases using polysaccharides such as chitosan and hyaluronic acid.
Why did you choose this field?
It all started when I made an internship at the University of Sao Paulo in Brazil, there I got interested in the Nanotechnology area, developed a master's project on polymeric micelles for cancer treatment, later I had the opportunity to do an internship at the University of Cordoba in Argentina where I developed projects for the treatment of herpes,In both countries I was able to exchange opinions with various specialists in the area, which strengthened my interest in this field.
What do you look at and think, "I wish younger me would have known this was possible"?
Now that I see everything I think I could have had it from a very young age in this field, I did not know that there were many opportunities outside, I could also have competed for several awards and obtained more financing for subsequent projects also I could have developed my social project long before, this project consists of offering virtual Chemistry and Nanotechnology workshops to young people of medium level, this year I was able to make it happen.
Why do you love working in STEM?
Since I was little I have always been interested in science, I like the idea of ​​being able to develop projects that can contribute to the treatment of diseases, and my love for teaching has helped me to spread this area that I am so passionate about, I hope I can wake up and make them younger who are involved in this field.
Best advice for next generation?
The world of science is fascinating, every day you have the possibility of discovering something new, incredible, every day lived in a laboratory is a unique experience, you can have many disappointments along the way but at the end of each successful project there is always the satisfaction of having contributed to improving society.
Inspo quote / fun fact / role model
"Science is not only a disciple of reason but also one of romance and passion."