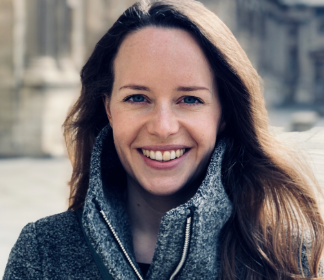 Head of Detectify Crowdsource, Detectify
Make sure to try different things out before judging if you like them or not, and if you are any good at it or not.
I am building an ethical hacker community that looks for vulnerabilities in commonly used software. There are only a few thousand skilled ethical hackers in the world today, and I work with making sure to spread their knowledge to the masses to make the internet a safer place. I manage three parts of a team, including product development, automation and community management.
WHY DID YOU CHOOSE THIS FIELD?
I had an interest in tech ever since I took a programming course in C++ in high school, and discovered that coding was not as much rocket science as I thought. I spent my first few years after university in management consulting, where I was working with strategy in a wide variety of industries and projects. Often larger companies with a lot of legacy. I never felt like I was working on something that was cutting edge or technologically advanced. To me, the more complex the problem the more interesting, as long as you solve a real-world issue. One day I thought of where I could work to make the most difference with my background, and I concluded that as we are connecting basically everything in our lives to the internet, it has never been more crucial than now that our information is secure. And here I am, diving in to the world of cyber security.
WHAT DO YOU LOOK AT & THINK, "I WISH YOUNGER ME WOULD HAVE KNOWN THIS WAS POSSIBLE?"
Something I learned as a management consultant was to handle the feeling of not being in control and not knowing what I was doing, but still figuring it out. I was often extremely afraid of doing things wrong when younger, and the biggest lesson I have taken with me is really that as long as you do SOMETHING when facing a problem that is difficult to crack, you will always move forward. Produce something, and there will be feedback coming your way. The only way to really fail is to freeze and become unable to act at all. This is really comforting for me, and I have really learned to enjoy taking on whatever comes at me.
WHY DO YOU LOVE WORKING IN STEM?
I love working with something that can impact and help many companies and people out there. I am very driven by the greater purpose of what I do. I also love the satisfying feeling of having struggled to solve something difficult, and then finding a solution. That goes for maths, coding, physics, anything. The more effort you have to put in, the more satisfactory when you manage to solve it.
BEST ADVICE FOR NEXT GENERATION?
Make sure to try different things out before judging if you like them or not, and if you are any good at it or not. I think many people assume that coding or maths for example is too difficult, without giving it a real chance. I have heard so many friends saying things like "my family is no good at maths". I don't think it works that way, always make sure to really try for yourself before judging. It might be fun!
"Opportunities don't happen. You create them."