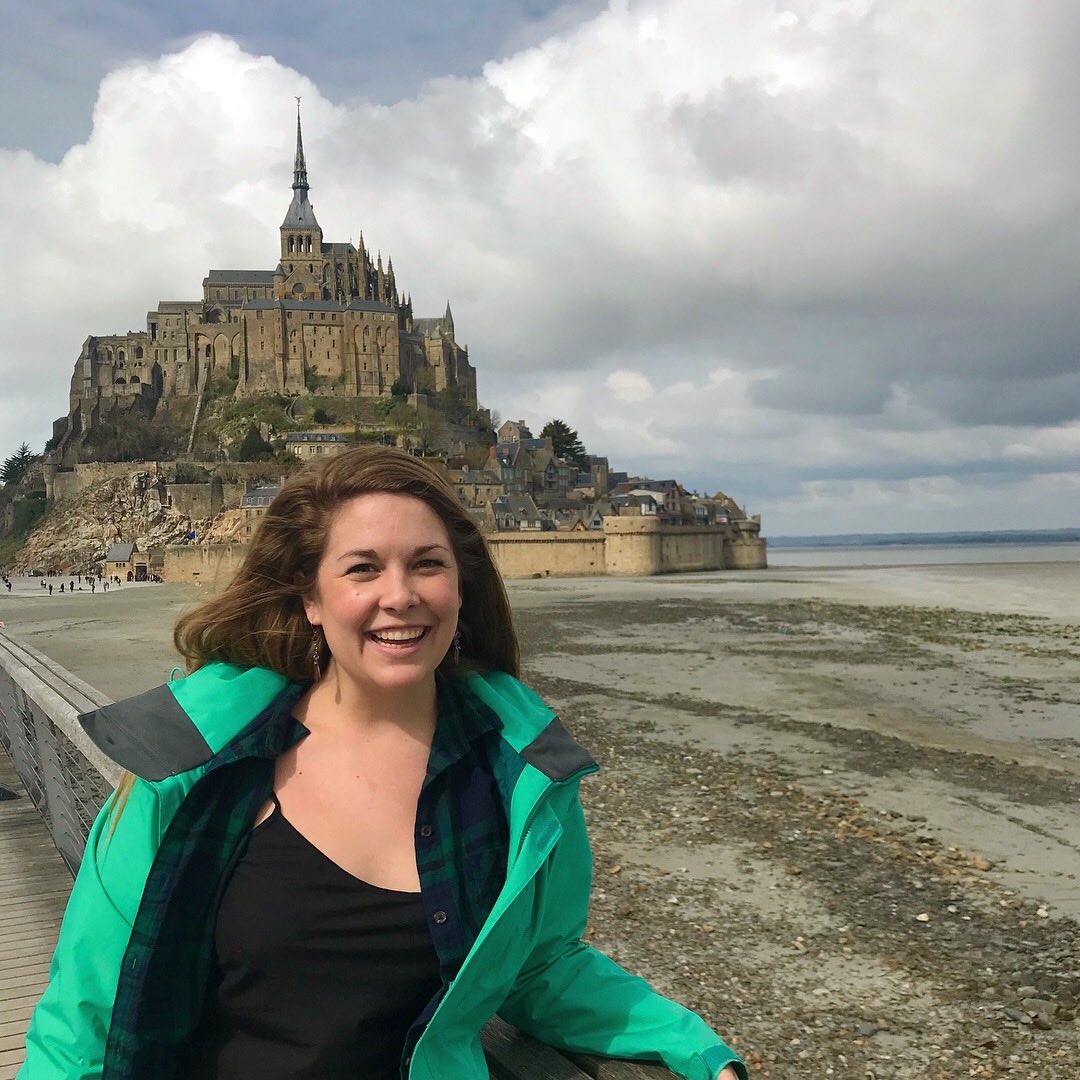 Postdoctoral Research Fellow, CU-Denver / Anschutz Medical Center
Life is a wild ride with unending obstacles, but if you have a passion for something you have a duty to yourself to seek that out with every molecule of your being.
I study the development, function, and breakdown of the meninges arachnoid barrier, a critical component of the blood-cerebral spinal fluid barrier. This is the intersection of peripheral immune cells and the central nervous system. For the breakdown studies, I investigate the pathogenesis of bacterial meningitis, a leading prominent cause of death and disability, particularly for children. I'm also the Co-Founder, Director, and a STEM mentor for Clear Direction Mentoring: https://cleardirectionmentoring.squarespace.com/
WHY DID YOU CHOOSE THIS FIELD?
As a young child, I was immensely precocious, unafraid, and adventurous. Perhaps it was the product of having three older brothers (I was the youngest and only girl), and thus, I was so focused on finding a way to be included, to "catch up" to them, and to amass the seemingly magical number of skills they had, that I didn't have the requisite time and energy to think about fear. I just went forth with intrepid hope and no thoughts of consequence.
Over the course of my later elementary years, however, my grandmother died of Alzheimer's disease, my father had a psychiatric break and became a violent felon, and my brothers and I were separated and did not reconnect for 10 years. Suddenly, my middle class, blended family was poor and disjointed. Before I knew the word for it, I was marginalized. It was in these years that I learned what fear really was, how quickly it can come, how overtaking it is to the soul, and how impactful the trauma of losing those you love to neurological dysfunction and mass incarceration can be. I was young, hurt, poor, and confused, but the one thing that saved me was school.
School was my sanctuary. I could learn, I got healthy attention, and there was an endless supply of projects. I could feel whole, worthy, smart, and focused while at school. Rather than clamoring to keep up with my older brothers, I strove simply to be my best self. Though I admit, I also entered a path of maniacal perfectionism. By the time I was in high school, I was breaking the school rules surpassing the number of AP classes I could take, swimming on two teams, serving as President of multiple community service clubs, taking on each and every challenge as proof that I was not some bad statistic; I wanted every accolade I could get because I didn't feel inherently valuable. In this obsessive reach for perfection, I lost grip of myself. After years of therapy, I now understand that what I was experiencing was an anxiety disorder and post-traumatic stress disorder.
When I went to Brandeis and then NYU School of Medicine, I learned that there are many other people like me in our academic community. By this I mean, people anxiously chasing perfection in attempt to find safety from their pain. I also learned that there are a multitude of people that have been much more marginalized than me, more systemically disempowered than me, and that disproportionately, these were underrepresented minority peers that were people of color. This was a galvanizing social education that I had not had in my segregated hometown in rural Colorado. Upon learning about the complex systems of socioeconomic oppression, disproportionately directed towards people of color and poor people, I was jolted into action and compelled to learn more.
Simultaneous to these experiences, I fell in love with Neuroscience. I volunteered in labs in any free moment I could outside of my on-campus work study job, double majoring, swimming competitively for the varsity team, and generally trying to survive as a poor Pell Grant kid from rural America in one of the most prestigious East Coast schools in our country. It was in these laboratories, particularly the Ashton Graybiel Spatial Orientation Laboratory where I did my Senior Honor Thesis, that I learned how satisfying it is to take an idea, turn it into a question, develop a testable hypothesis around that question, go collect the data, and discover. I learned how to collaborate, to ask for help, to write up my results, to defend them, and to understand the technical limitations of my assays. I started having dreams about my data, doodling experiment ideas in the margins of my class notes, and reading extra papers outside of those assigned. When I went on to NYU, I dove deep into my project, learning everything I could and voraciously re-immersing myself in the joy of learning. I sought to discover mechanisms of Alzheimer's disease not only to satiate my curiosity, or advance my career, but to transform my pain into passion. There, I finally got the opportunity to integrate my desire to know more with my mission to serve humanity and to live a healthy life.
This academic journey was concurrent to becoming an advocate and mentor. In my second year of my PhD, I was elected Student Council President and appointed my friend, Dr. Russell Ledet, to a new position I created: the Diversity and Outreach Chair. Together, we founded and ran Clear Direction Mentoring (CDM) for the last 6 years, a mentorship organization dedicated to providing long-term mentorship to Underrepresented Minority (URM) high school students interested in educational paths and careers in STEM. In addition, with others, I co-founded and co-ran two organizations: 1) SASEM: Students Advocating for Science, Education, and Medicine, aimed at enhancing justice in STEM through teach-in's, demonstrations, and community building and 2) CREATE: The Committee for the Responsible and Ethical Advancement of Trainees and Educators, focused on diminishing harassment and abuse in graduate education. Now, I am a lead advocate in our Advocates for Mental Health group aimed at destigmatizing mental illness and providing resources for our community to thrive.
My mission in life is, and will always be, to use science and education to diminish human suffering. I dream of doing this through my discoveries investigating immune cells at the interface of the CNS and periphery and also through advocacy and activism for greater access to STEM opportunities, more diverse and inclusive teams, and improved mental health throughout the process. The brain excites and empowers me, but communities are what hold me together.
WHAT DO YOU LOOK AT & THINK, "I WISH YOUNGER ME WOULD HAVE KNOWN THIS WAS POSSIBLE?"
WHY DO YOU LOVE WORKING IN STEM?
I love the process of organizing little, by little, a million important steps, and keeping focused on minute, granular details all leading up over months of work to the miraculous moment of discovery. It's so amazing to me how much work goes into those advances, but when you really find something, it's incredible. I love that I've learned how to use bioinformatics to inform my science and that I can actually use math and statistics to make predictions that are validated in vivo by experiments. I look forward to a future where more people are in STEM, care about STEM, and we can have a scientifically literate voting population, a multiculturally literate Scientific workforce, and we can better use science for justice.
BEST ADVICE FOR NEXT GENERATION?
Life is a wild ride with unending obstacles, but if you have a passion for something you have a duty to yourself to seek that out with every molecule of your being. If you love STEM, you should do STEM! Not only because it will give you a life of curiosity and passion, but because your discoveries may change the world and improve the lives of others, and that's a true honor.
"When you get these jobs that you have been so brilliantly trained for, just remember that your real job is that if you are free, you need to free somebody else. If you have some power, then your job is to empower somebody else."