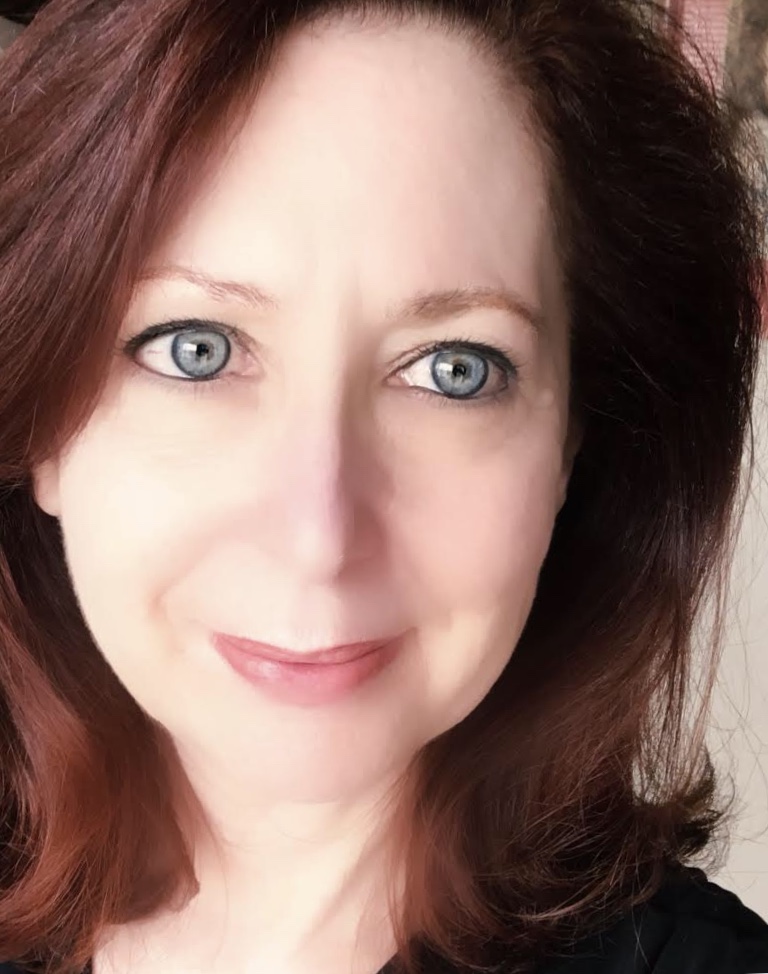 Gifted Support Teacher, East Penn School District
Find your passion, figure out how it plugs into STEM, and then dive into it!

My job is to support the growth of students' academic strengths. I find the best way to do this is through STEM. My students' strengths run the gamut from science to math, to art, to creative thinking, and everything in between. The blending of these diverse skills playfully intersects within the field of STEM or STEAM. Think of a frothy concoction whipped up in a blender along with a heaping helping of problem-solving and design. Then whip it all up at high-speed with cutting edge technology, coding, and robotics. The results are meaningful and aesthetically pleasing.
WHY DID YOU CHOOSE THIS FIELD?
I grew up in a family of artists and intellectuals. My mother was an interior designer and my father was an academic book worm and attorney. I bloomed from a blend of their philosophies. I found passion at the intersection of curriculum and STEM, bringing projects to life in artistic and innovative ways. I have never been able to do things the same as everyone else. Since childhood, I found a special pleasure in being able to surprise those around me. When others were doing book reports about the story of the Jonah and the Whale, I was designing a full-scale paper mache model of the whale's open jaw as a setting for literary elements. I was that "weird" kid that my peers often found confusing. For that reason, I called attention to myself in ways that weren't always happy memories. But I'm glad that I persevered and stayed true to who I am. In the end, I found my tribe, or should I say, they found me, because I remained genuine to myself, and that's what they liked most about me.

WHAT DO YOU LOOK AT & THINK, "I WISH YOUNGER ME WOULD HAVE KNOWN THIS WAS POSSIBLE?"
Robotics and coding are something that I never had a chance to explore as a student in school. If I had, there would have been no limits to my creativity. That whale, I told you about earlier, would have been animated, for sure, with a fully functional light-sensitive blowhole. Having opportunities to take prototypes to the next level is an amazing opportunity for girls today. Defining the design process through actual testing and iteration is authentic to today's world.

WHY DO YOU LOVE WORKING IN STEM?
I love that I am learning something new every day right along with my students. If I'm not excited about what is happening in the classroom, how can I expect this type of enthusiasm from them? Learning should compel us at a level that sustains us through the rigor and complexity of the design process. Information has always been a powerful tool. But in today's STEM classroom, we get to use it, explore it, and play with it. It becomes an essential ingredient in a hands-on, minds-on, hearts-on process of learning. The day I learned how to design concentrically shaped bowls for laser cutting, I practically skipped into school that morning to teach it to my students. The night before the bowls were laser cut, I could hardly sleep, dreaming about how it would all come together. The results were even more spectacular than anything my students or I had visualized. And that's what it's like almost every day in our room. None of my girls may end up being coders or designers, but the design process has taught them a new way of thinking and a passion for solutions that will sustain them in whatever they choose to pursue.

BEST ADVICE FOR NEXT GENERATION?
My advice would be to find what you're best at in STEM. For me, it has always been artistic design, so that's where I factor into the STEM equation. I was never the best at math, but creativity is the bridge that allows me to explore and enhance my love of all things aesthetically through the STEM process. And, It is my "weird" way of thinking that allows me to brainstorm solutions to complex problems in obscure ways that others may miss. I am able to connect seemingly diverse and disparate elements to create new and exciting projects that surprise and delight my students. And, it is that same dogged determination that has helped me as an artist, which fuels my ability to persevere in the face of rigor. So, I would say, find your passion, figure out how it plugs into STEM, and then dive into it!

"Those who dream by day are cognizant of many things which escape those who dream only by night." -- Edgar Allan Poe