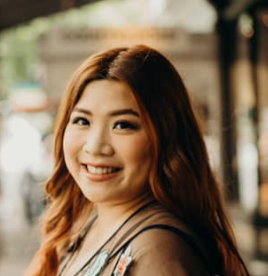 Lecturer in Nutrition and Sensory Science, RMIT University
Do not give up on your dreams.
My role involves both research and teaching. I teach undergraduate and postgraduate students on nutrition and sensory sciences. I also manage research projects, guide and supervise undergraduate and postgraduate research students, and spend time conducting investigation and studies.
WHY DID YOU CHOOSE THIS FIELD?
My research field is primarily on understanding "why we love what we love to eat" and the factors influencing our eating behaviour. As a young girl, I have always been fascinated by the human mind in particularly on the psychological perspective of eating behaviour. Before I started my career in research, I was primarily interested in understanding disordered eating behaviour among young adolescent girls. However, growing up in a third world country, wanting to study clinical psychology had a negative stigma for females and was not considered as "stable" and "safe" in comparison to other areas of study. Despite these, I went on to study a Bachelor of Science in Psychology and later on pursued a postgrad in Psychology as well. During my postgraduate year, I was exposed to both clinical volunteering roles and research - it was through these volunteering opportunities where I was exposed to my passion on understanding the factors influencing our eating behaviour and how this relates to other diet related diseases such as diabetes. Since then, I pursued a PhD combining both areas of science which I am passionate about - nutrition and psychology... and the journey continues!
WHAT DO YOU LOOK AT & THINK, "I WISH YOUNGER ME WOULD HAVE KNOWN THIS WAS POSSIBLE?"
After completing my psychology degree, I decided to broaden my skill set and study in a new discipline to further understand about human food perception. In choosing the different field, I was more susceptible to imposter syndrome. This mentality and approach to my career was a mistaken approach and has lead to a number of significant mistakes made during my professional life. However, I decided to work on my lack of self confidence during my PhD to overcome these self-inflicted thoughts. Looking back at what I have achieved today (just shortly 3 years after my PhD) - I am sure my younger me will find it hard to believe that I have managed to receive 6 prestigious International and Australian Research awards from my PhD research.
WHY DO YOU LOVE WORKING IN STEM?
I am a curious person and I love eating - so working in research allows me to include my personal hobbies and passion into my day-to-day job (in other words, I never dread to go to work!). Other than research, I also enjoy mentoring and sharing my experiences with my students. I find my job considerably rewarding.
BEST ADVICE FOR NEXT GENERATION?
Do not give up on your dreams (not matter what others tell you to). My mentor once told me that "we don't need to have everything figured out now, just a step at a time towards the right direction... it is the uncertainty which fills our journey with excitement and joy".
"In every job that must be done. There is an element of fun." Mary Poppins