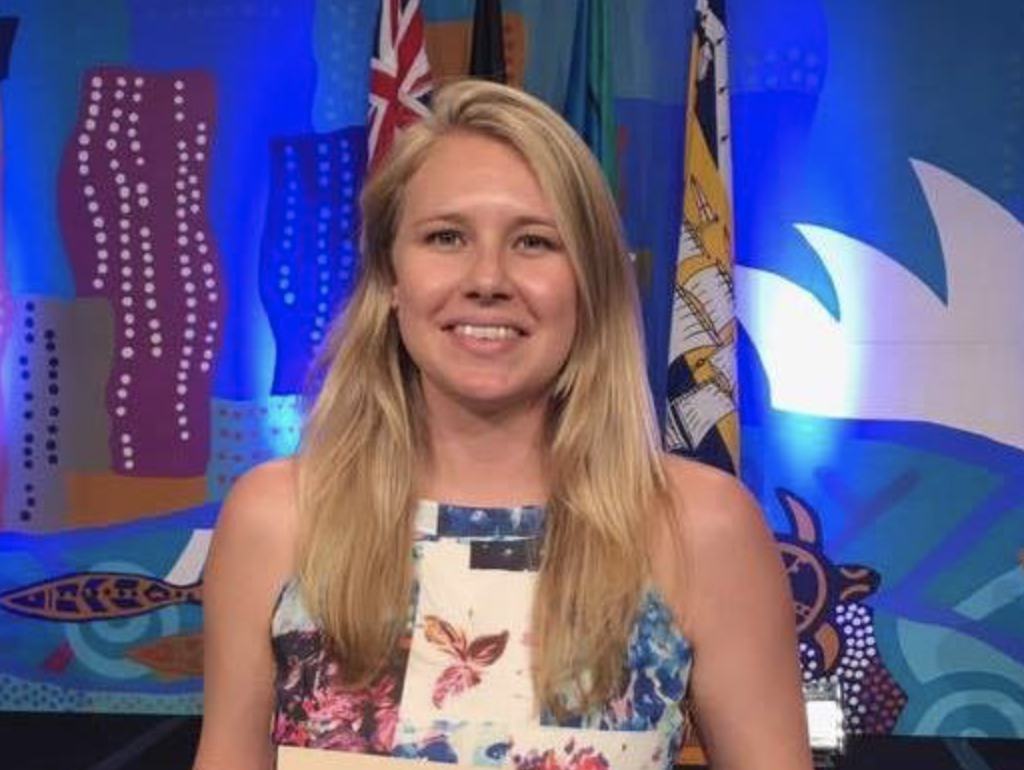 PhD Candidate at Macquarie University, The Fish Lab
Get out there and volunteer.
My job involves tagging and tracking sharks to find out about their secret lives and challenge our misconceptions about these misunderstood animals.
WHY DID YOU CHOOSE THIS FIELD?
I was always interested in animal behaviour and loved the ocean, but I did not know if a career in animal behaviour research was possible. I went into college planning to be a veterinarian and after taking an animal behaviour class began volunteering with many different labs. In one of the volunteer positions a mentor took me under her wing and taught me everything she knew about tagging marine animals. This great mentoring experience really helped me get started on my current path and all of these experiences gave me the background knowledge I needed to pursue my PhD in Biological Sciences and develop new methods in shark tagging and tracking research. I loved working with all animals but I knew we especially needed to learn a lot more about sharks because if we understand them better we won't be as afraid of them as we are now.
WHAT DO YOU LOOK AT & THINK, "I WISH YOUNGER ME WOULD HAVE KNOWN THIS WAS POSSIBLE?"
I wish I would have known that there was a possibility to work hands-on with animals, answering the most interesting questions about them. When I was younger, I thought we had to pick one of the careers that were offered to us from a list of things I had heard about. No one told me I could be a researcher, ask my own questions about animals and actually do that as a job!
WHY DO YOU LOVE WORKING IN STEM?
I love the mystery that surrounds working in STEM. It's amazing to think we are pushing the boundaries of human knowledge and finding out new things every day. When I sit down with new shark tag data, I get so excited because no one actually knows or has seen what that data is about to show me!
BEST ADVICE FOR NEXT GENERATION?
Get out there and volunteer, don't be afraid of failure because it's the best way to learn, and find that thing that makes you feel a spark of curiosity and go after it!
"What you do makes a difference, and you have to decide what kind of difference you want to make." ― Jane Goodall